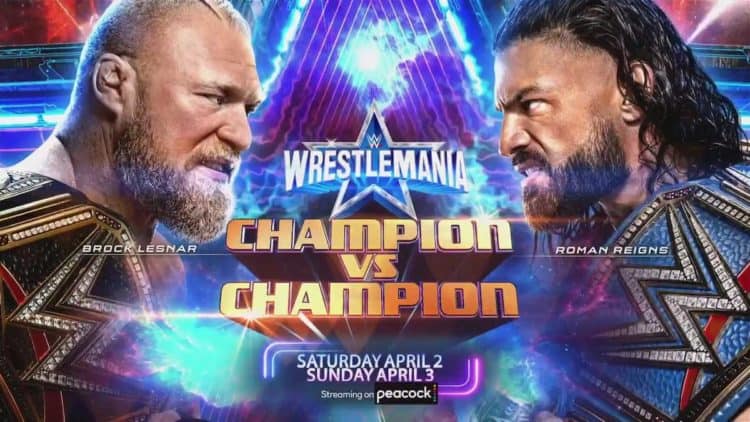 WrestleMania 38 is here and the Showcase of the Immortals will once again take place over two days, with each one featuring seven matches. The event will be headlined by Brock Lesnar vs Roman Reigns and it should be one for ages. To check out our predictions for WrestleMania 38 night 1 click here. And here is our predictions for WWE WrestleMania 38 night 2.
Queen Zelina and Carmella (c) vs. Sasha Banks and Naomi vs. Rhea Ripley and Liv Morgan vs. Natalya and Shayna Baszler – Fatal four-way tag team match for the WWE Women's Tag Team Championship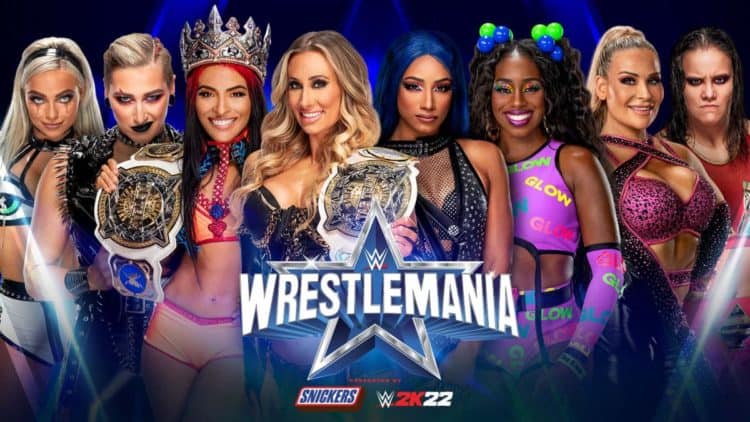 The women's tag team division is absolutely thriving right now in WWE, with many teams doing well in the company. This means that Queen Zelina and Carmella have their work cut out for them at WrestleMania and there are plenty of options for who could win this one. But, our prediction is a toss-up between Sasha Banks and Naomi, and Rhea Ripley and Liv Morgan, with each team being on respective brands. For this one, we're going with Rhea Ripley and Liv Morgan, they are one of the most entertaining parts of WWE programming these days and their first title reign as a team can't come quick enough.
Winner: Rhea Ripley and Liv Morgan
Johnny Knoxville vs. Sami Zayn – Anything Goes match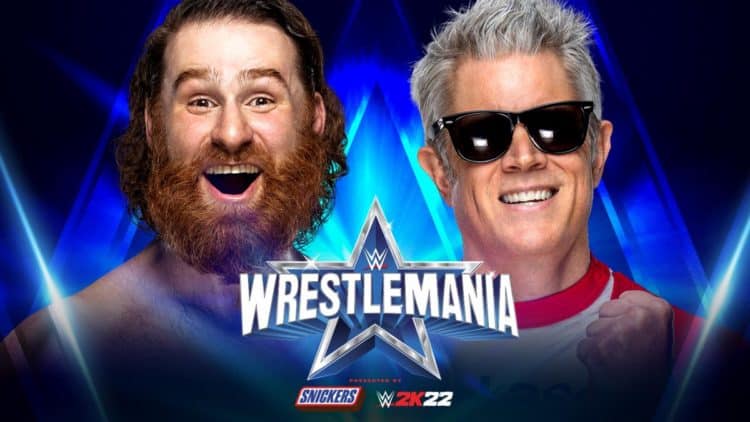 Jackass' Johnny Knoxville is set to take on Sami Zayn at WrestleMania, concluding their rivalry which began in January 2022. With Knoxville not being a traditional wrestler, it is unlikely that this match is going to be anything special. We expect Knoxville to win as it wouldn't benefit Zayn at all to defeat a non-wrestler, but Knoxville will win due to interference or other shenanigans.
Winner: Johnny Knoxville
Pat McAfee vs. Austin Theory – Singles match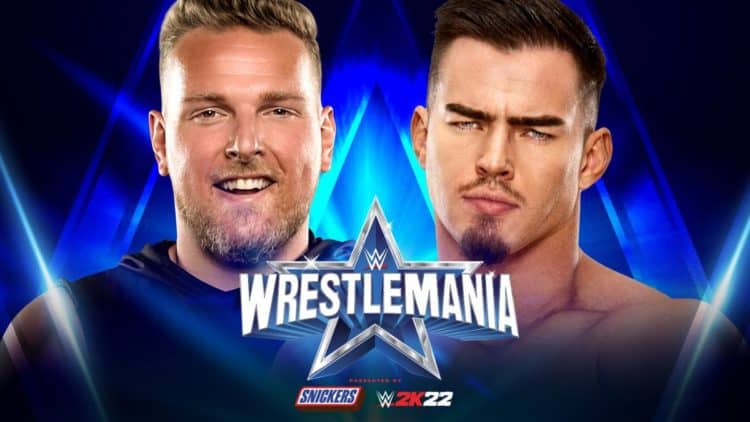 The second match on Night 2 to feature a non-wrestler. Pat McAfee is a former NFL player and current commentator in WWE. There were rumors that he would be facing Vince McMahon at WrestleMania, but it later turned out to be Austin Theory that he would be stepping into the ring with. For this one, we think Pat McAfee will win unless there's a long-term story WWE is looking to tell, perhaps an eventual match with Vince McMahon. If that is the case then Theory would be the likely winner.
Winner: Pat McAfee
RK-Bro (Randy Orton and Riddle) (c) vs. The Street Profits (Angelo Dawkins and Montez Ford) vs. Alpha Academy (Chad Gable and Otis) – Triple threat tag team match for the WWE Raw Tag Team Championship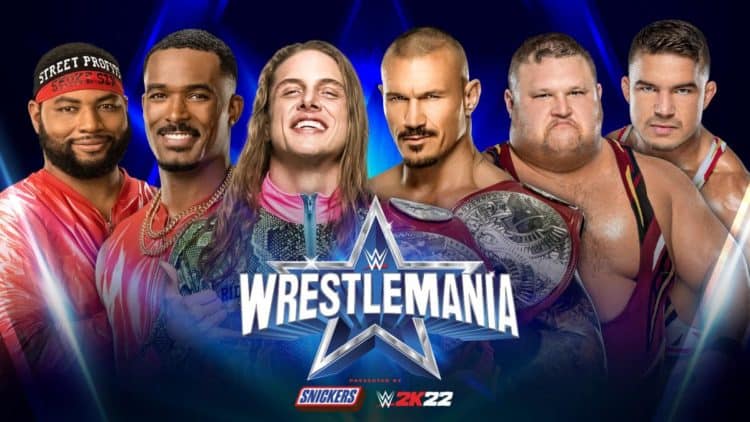 The tag team division in WWE is very strong at the minute, and a large part of that is due to RK-Bro. At WrestleMania 38 they are set to defend the title in a triple threat tag team match against The Street Profits and Alpha Academy. This prediction is an easy one with The Street Profits walking away with the titles. WWE has been building the team up recently, particularly Montez Ford, so a reign with the titles seems inevitable.
Winner: Street Profits
Edge vs. AJ Styles – Singles match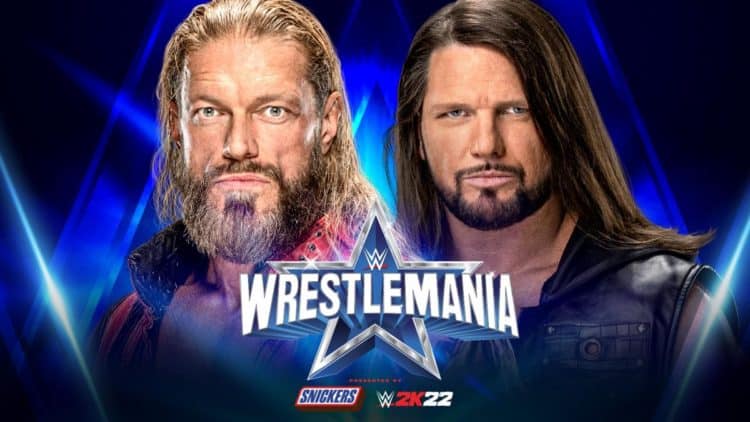 Edge vs AJ Styles will certainly be the best match of WrestleMania 38, especially when coming from a quality perspective. When Edge returned to WWE in 2020 one of the dream opponents that fans wanted the Rated-R Superstar to face was AJ Styles. When it comes to who will win, this is an incredibly tricky one to predict. The winner will essentially come down to which Superstar has the biggest plans lined up post-WrestleMania. While AJ Styles hasn't had a big program in a while, it looks as if Edge is set for a big heel push with a new faction, so Edge could be set to win this one.
Winner: Edge
Bobby Lashley vs. Omos – Singles match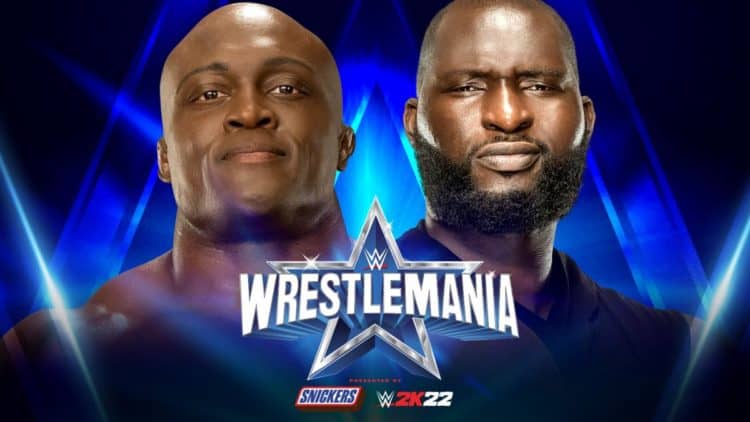 Bobby Lashley was expected to miss WrestleMania this year due to injury. But, with the former-WWE Champion making a comeback sooner than expected, the company has had to scramble to find an opponent for him. This has led to a match with Omos being booked and we don't expect too much from this, very short and sweet with Lashley winning.
Winner: Bobby Lashley
Brock Lesnar (WWE Champion) vs. Roman Reigns (Universal Champion) (with Paul Heyman) – Winner Takes All match to unify the WWE Championship and WWE Universal Championship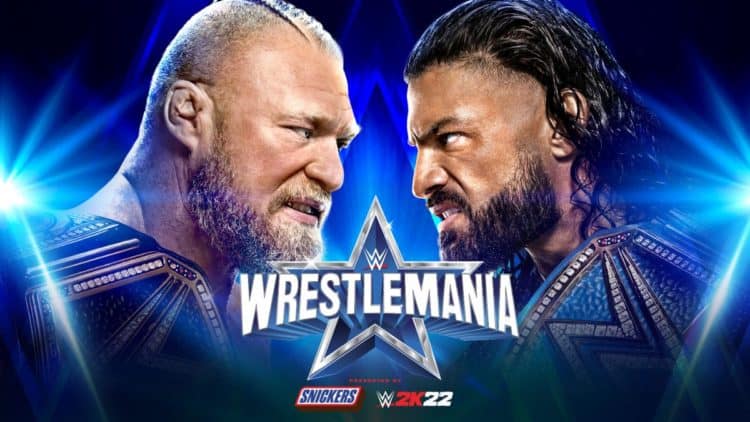 Finally, it is time for the main event of WrestleMania as Brock Lesnar takes on Roman Reigns in a Champion vs Champion winner takes all match. This will mark the third time that the two have faced each other at WrestleMania, but this will be the first one that fans have really cared about. When it comes to a winner, it is an extremely tough one. Fans are finally behind Roman Reigns, with his year and a half long Universal Championship reign being one of the most entertaining parts of WWE, but Brock Lesnar is doing his best work in the company too. Reign's title run does have to come to an end at some point and now probably is the best time. If Reigns doesn't lose to Lesnar at WrestleMania there isn't any other logical place and opponent that it could, or should, happen.
Winner: Brock Lesnar
Tell us what's wrong with this post? How could we improve it? :)
Let us improve this post!