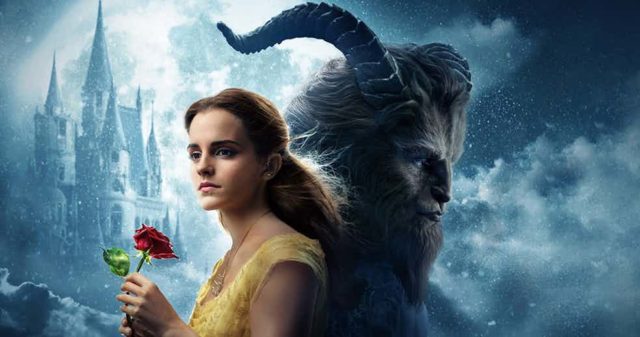 We already knew that Emma Watson's Belle would be capturing movie goers this weekend. Earlier in the week Fandango was reporting record pre-sales which put the movie on track to do anywhere from $150-$200 million opening weekend. That's quite a haul. Looks like those estimates were not far off. Thursday's soft opening raked in over $16 million and Friday's total was around $67 million. With Saturday and Sunday still to come Beauty and the Beast is threatening none other than Batman vs Superman: Dawn of Justice's opening weekend take of $166 million. Right now it's perfectly conceivable that Beauty and the Beast surpasses $170 million.
The movie has not been without controversy however. Amazingly people who seem to have been born in the 14th century are put off by the fact that there's an openly gay character in the film played by Josh Gad. Thankfully due to box office numbers, it appears it's not bothering too many people. Also, some have been complaining about Emma Watson's singing. Really? Who cares? But what's most important is that two completely new types of film have been destroying the box office lately.
Logan came first which was a rare R-rated more storytelling type of Wolverine movie. And this weekend it's the live-action cartoon that's gaining ground. I wonder what new genre will come up next. For the time being I think it's going to be a lot of rinse and repeat. Expect plenty more R-rated comic book films and live-action Disney projects.
Directed by Bill Condon, "Beauty and the Beast" stars Emma Watson as Belle, Dan Stevens as the Beast, Luke Evans as Gaston, Kevin Kline as Mauricer, Josh Gad as Lefou, Ewan McGregor as Lumiere, Stanley Tucci as Maestro Cadenza, Gugu Mbatha-Raw as Plumette, Audra McDonald as Madame Garderobe, Ian McKellen as Cogsworth, and Emma Thompson as Mrs. Potts.
Tell us what's wrong with this post? How could we improve it? :)
Let us improve this post!