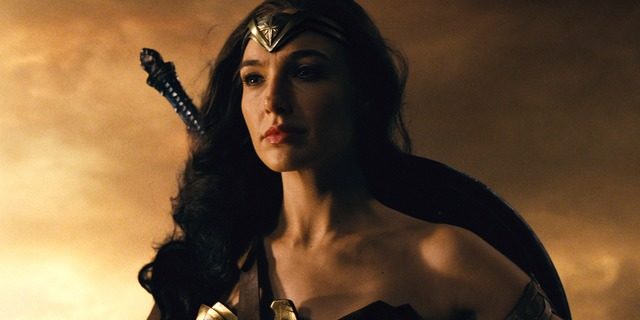 Rumors have it that Rupert Gregson-Williams' (Hacksaw Ridge) score for the upcoming film Wonder Woman is rife with potential plot spoilers. While we've seen a couple of trailers and posters so far, details on the plot have remain reasonably close to the vest. However according to Comic Book:
"The God of War" points to a confrontation between Diana Prince and Ares somewhere around the halfway point of the movie. "Trafalgar Celebration" indicates that we could get a happy ending of sorts, but these titles are pretty vague and only really offer up a very vague idea as to what we should expect from Wonder Woman. The soundtrack goes on sale on June 2nd and you may also notice that Sia has performed a new song for the movie titled "To Be Human." That will more than likely play over the end credits.

A full list of song titles are below. We won't really know too much until the movie is officially released but you never know, these titles could very well be the narrative to the movie.
1. Amazons Of Themyscira
2. History Lesson
3. Angel On The Wing
4. Ludendorff, Enough!
5. Pain, Loss & Love
6. No Man's Land
7. Fausta
8. Wonder Woman's Wrath
9. The God Of War
10. We Are All To Blame
11. Hell Hath No Fury
12. Lightning Strikes
13. Trafalgar Celebration
14. Action Reaction
15. To Be Human — Sia (feat. Labrinth)