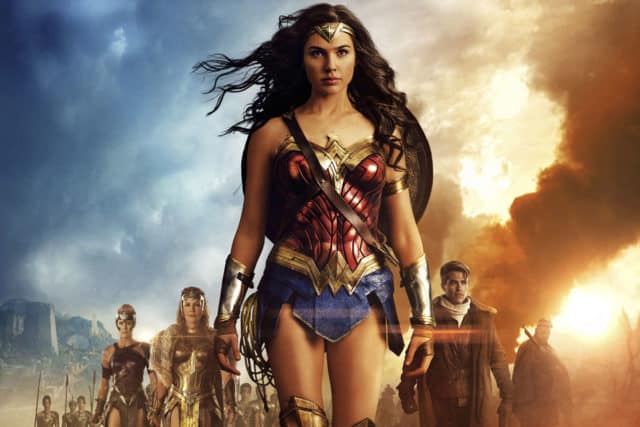 One of the most disheartening stories of the summer was the disastrously low box office for the season's biggest movies. Sure, we had the occasional Spider-Man and Dunkirk, but a disproportionate number of would-be hits fell flat when released in theaters. For all the talk of underdog successes like Baby Driver, the headlines were dominated by the diminishing returns of Transformers, the all-but certain death of Universal's Dark Universe and The Dark Tower's abject failure to deliver anything even remotely enjoyable to its built-in audience.
The bright light of the otherwise abysmal blockbuster season, however, was Wonder Woman. Despite owing canonicity to a franchise that has consistently proven unwatchable and the apparent faithlessness of its production studio — as shown through its virtually non-existent ad campaign — it proved time and time again to not just be one of the best movies of the summer, but one of its unreserved financial successes.
Between the character's indelible grasp over the popular psyche, its groundbreaking director and Warner Bros' comparatively hands-off approach to the project, it surged to be the unrivaled box office juggernaut that the season needed to keep its head above water. It became the highest grossing movie of its franchise, then of the summer. And now, it is one of the highest grossing movies of all time.
Wonder Woman's domestic box office take has now surpassed $409 million dollars, making it the twentieth highest grossing movie ever released in the American market. This is more than just dollars and cents we're talking about. In its domestic run, it has made more money than the breakout mega-hit of last summer: Captain America: Civil War. Its returns are larger than The Hunger Games, Spider-Man, Jurassic Park and all of the Harry Potters.
Of its chief franchise rival — the acclaimed Marvel Cinematic Universe — only two movies beat it in its stateside success: the first two Avengers movies. Similarly, the only two DC movies to currently rank ahead of it are the final two Christopher Nolan Batman movies. And since Wonder Woman is still in theaters, it stands to further close that gap in the coming weeks.
DC should be looking to Wonder Woman's runaway success when trying to figure out its plans for the DCEU's future. Rather than a bunch of non-canon movies — including no less than three Joker spinoffs — they should focus on the more colorful side of their cinematic universe.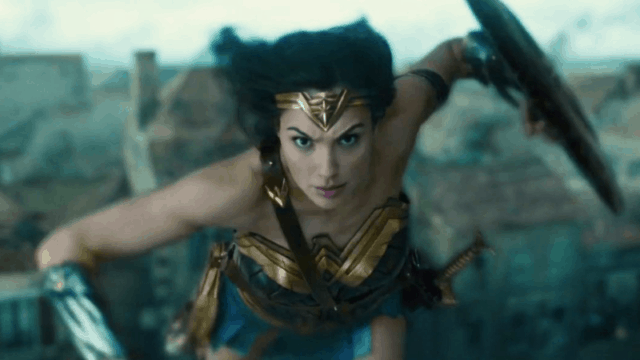 Audiences love their characters, but their current approach has failed to connect to them the same way that previous installments did. Explosions are fun, sure, but people come for the bombastic personalities rather than the actual, literal bombs. They come because of the complex, endearing characters, colorful adventures and endless fun of it all, not because of tone-deaf retellings of the darkest chapters of their lives.
That's what Wonder Woman got right. It knew from scene 1 what it was supposed to be. It was entertaining in a way that DC movies haven't been for nearly a decade and masterfully brought its colorful characters to life. Maybe Warner Bros should stop chasing the Bat and figure out how Diana humanized a franchise once thought broken beyond any manner of repair.
Save
Tell us what's wrong with this post? How could we improve it? :)
Let us improve this post!