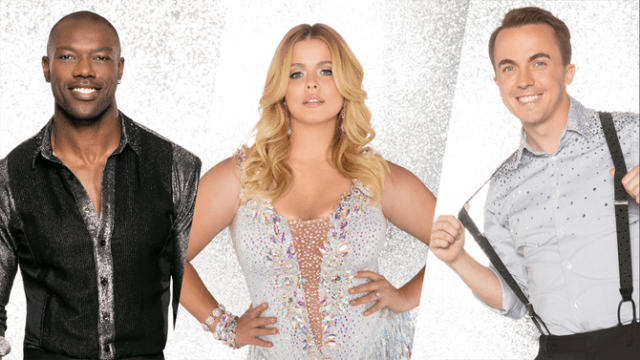 It is almost hard to believe that Dancing With The Stars is about to be back on the air again but believe it or not, DWTS season 25 is right around the corner. The truth is, the show is scheduled to debut this month and the cast is already being talked about. One of the things that has the attention of so many people is the possibility that this is not only one of the most star-studded casts in recent memory, but also one of the most talented. This basically has people talking about which person is ultimately going to take home the mirror ball trophy when the season ends. While there are plenty of individuals in line for the taking, there are three people that really stand out. More about each of these people will be discussed in the following paragraphs.
1. Barbara Corcoran
Shark Tank entrepreneur Corcoran is not accustomed to losing at anything. There is no reason to expect that this situation will be any different. In addition, she is partnered with professional Keo Motsepe, who has yet to win the mirror ball trophy and is clearly hungry to do exactly that. He is a talented dancer in his own right, so when you put the two of them together, there is no telling what they will be able to accomplish. Seasons past have seen Motsepe paired with someone who wasn't really gifted enough at dancing to mold into anything productive. It will be nice to see what happens when he is paired with someone who has the drive and the discipline to get the job done.
2. Derek Fisher
Now retired, the former NBA player should do well on the dance floor. Traditionally, professional athletes have done very well on the show and there is no reason to think that Fisher's situation will be any different. If anything challenges him, it's likely to be the fact that his height could pose a few challenges. Paired with professional Sharna Burgess, there is no reason to think that any such challenges will last long. She has won before and she certainly knows how to do it again.
3. Lindsey Stirling
If you watch a lot of YouTube videos, you probably already know who she is. If you don't, this one is probably a mystery to you. Why is she on the list? She will be dancing with none other than Mark Ballas. He is known for pushing the envelope and getting results, so any person that is paired up with him is likely to be a threat. He just seems to bring out the qualities needed to win in just about every person he dances with. For that reason, Stirling is likely to be at the top of the leaderboard more often than not.
There you have it. Who will win? Only time will tell. One thing is certain, this season is already shaping up to be one of the better seasons of the show in quite some time. When it is all said and done, you will probably find one of the pairs listed above in contention for the win. Of course, it is a competition so anything can happen. That is part of what makes it fun to begin with.
Save
Tell us what's wrong with this post? How could we improve it? :)
Let us improve this post!