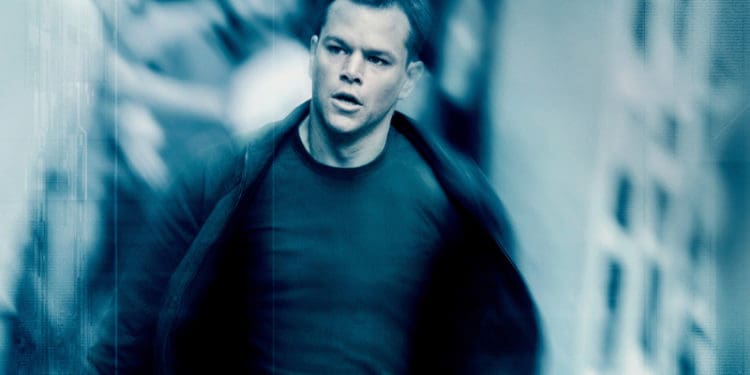 If Frank Marshall gets his way then yes, we might just see a sixth Jason Bourne movie eventually if it can be put together. According to Holden Walter-Warner of Screenrant, the producer would be fully behind the idea of bringing Jason Bourne back to the big screen and possibly connect it to the Bourne Legacy that starred Jeremy Renner. With how much the Treadstone project has been talked up it's easy to think that the entire program might have only had the surface scratched with these two operatives and there could be a great deal left for anyone that's willing to take the chance at trying to write and direct another movie that could show just how far the program really goes. Obviously Damon and Renner have both had a chance to become the super agents that the movies wanted, but Bourne has likely proven to be the more popular of the two of them since Renner's movie didn't gain a whole lot of support in comparison. But bringing the two of them together somehow would still be a highly-anticipated idea that a lot of people would likely embrace without too much difficulty. Plus, with the way that each Bourne movie has been left open each time there's plenty of story still to be told obviously. Now that he's essentially free of most, if not all, outside influence, it's possible that he's become an even bigger threat to national security and an even bigger enigma to sort out.
One unfortunate part of the Bourne movies is that they're heavily dependent on the main character being able to continue his high level of performance since from the first movie on Jason Bourne has been seen as a highly-trained and extremely impressive individual. He's taken his lumps and had to fight for his life more than once while getting roughed up, but considering that Matt Damon isn't getting any younger another Bourne movie, if it's going to be made, would need to be coming down the pipe fairly quickly unless the plan is to execute a time leap in the series so as to explain why he's starting to age so much. It's true that it's only been four years since the last movie was released, but unless this idea is already being developed then there's a good chance that it wouldn't start production until next year at the earliest. Mick Joest of CinemaBlend has something to say on this topic. If it came any later a passage of time would be needed to explain away the aging process. Such a development might actually be preferable to be certain since Bourne is the type of character that appears to need to be on the move more often than not to keep himself from getting too comfortable in any one location. Obviously he tried that in the previous movies and it didn't work too well. Thinking that Treadstone is gone and that he has nothing to worry about would be a serious mistake if only because the government is still aware of him and would likely be doing everything they could to keep Bourne under surveillance. That sounds like a worthwhile assumption in the story at least.
More important than anything however is the fact that Matt Damon would have to want to come back, since without him there really isn't much of a movie any longer, especially given that Renner, as good of an actor as he is, didn't really get a chance to live up to the Bourne ideal. There was plenty of action in The Bourne Legacy, but for one reason or another it just didn't come off as the type of movie that a lot of people were expecting, and it was all but forgotten by the time Damon came back to the story. To think that the idea for Legacy could come back and somehow mesh with the regular Bourne movies is interesting enough that it might be an idea worth looking at, but then again in an era of remakes, reboots, and sequels, anything is possible, except what people might want to see or expect. At the most it does sound as though the idea might get floated along if talks of Bourne being revived were to come about, but it might be allowed to just pass on by like an errant breeze without really taking hold. That's too bad really since two deadly super agents versus whoever was trying to put them down might make for a huge epic that could possibly cap off one of the greatest movie franchises to come along in the last couple of decades. Renner has already proven to be a great action star, as has Damon, so it's easy to think that together they use this one movie to bring some sort of closure to the Bourne movies, or could possibly pass it on to another generation.