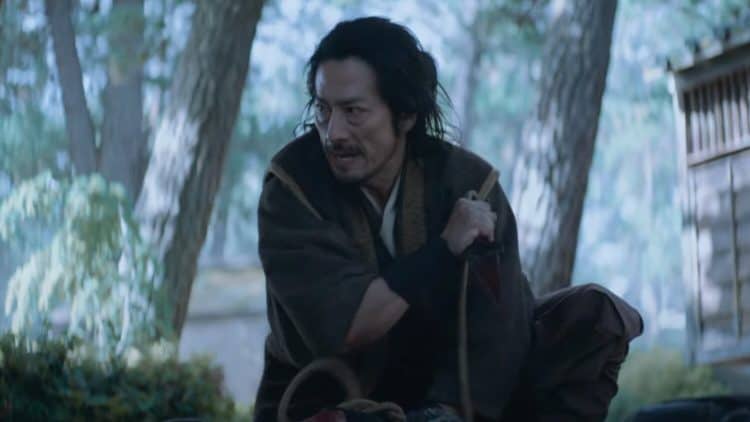 After watching the highly-anticipated Mortal Kombat reboot it's kind of fair to say that there NEEDS to be a Mortal Kombat 2 since the ending left a lot of openings that need to be continued since quite a bit happened that needs further explanation and there is room for a lot more to come. Oh yes, there are spoilers coming, so if you haven't seen the movie and want to it might be best to stop reading at the moment. But moving on, the movie was kind of a whirlwind of action since like the other two MK movies it definitely tried to put as much into the story as possible, but could only manage so much, which gave the impression that it was trying to remain compact and focused on the overall story. Scorpion and Sub-Zero's continual feud started the story off, and it was Scorpion's lineage that was finally revealed in the character of Cole, who many people couldn't figure out at first since they were expecting Johnny Cage and instead were given an entirely new character that apparently came out of nowhere. But the blood feud that existed between the two iconic ninjas that have been so popular for so long kicked things off as Scorpion was defeated and his bloodline was protected by Raiden of all people, who understood that Scorpion's lineage might be useful in the times to come.
Cole Young is the product and the last remaining individual within Scorpion's bloodline, at least unless one wants to count his daughter since like all of those chosen to protect Earthrealm he bears the dragon mark that allows them to eventually access their arcana, a new twist to MK that allows the fighters to access their special abilities. While Liu Kang and Kung Lao have already accessed their arcana by the time Cole, Sonya, and Kano, yes Kano, meet up with two fighters, it's understood that the dragon mark is something other than a strange birthmark. It turns out that even Jax has his own mark, but after a run-in with Sub-Zero, who plays a villain in this movie, his arms are destroyed and the stage is set for his eventual upgrade. The movie managed to move along at a pretty good clip to be certain since, from the time we meet Cole to the moment they begin training in Raiden's temple to unlock their arcana, it's understood that the situation has grown quite serious. Shang Tsung is breaking the rules of Mortal Kombat and has already killed many of Earthrealm's champions, though one would have to divine just who had fallen through Easter eggs or simply accept the simple explanation. The long and short of the story is that Shang Tsung is the guy in charge, much as it appeared in the first game, and any and all mention of Shao Khan is reduced to a picture on a wall and whatever is said about him.
In a sense, the reason there HAS to be a Mortal Kombat 2 is that things flashed by so quickly that it's easy to think that a lot of people missed quite a bit, such as the pictures of Night Wolf and Kotal Khan, as well as many others. But the fact is that by the end of the movie, Sonya had found an arcana, Jax had realized his, Kung Lao had his soul stolen by Shang Tsung, Scorpion was released from the Netherrealm and kicked the hell out of Sub-Zero, immolating him in a nice nod to the original game, and Shang Tsung made it clear that death isn't the end by any means, and that he would be bringing armies with him the next time. This kind of makes it apparent that the next movie could see Bihan back as Noob Saibot, Johnny Cage will be introduced, and many of the others that were killed off before this story will be brought back, or recognizable faces will be waiting to be found in the sequel. It's been said that multiple sequels will be part of the plan, and while it's possible that it would be fully accepted by fans since this movie wasn't too bad, it's still easy to cringe and wonder if the quality of the movies will decrease once again with each sequel, or if somehow the story will continue to amaze people.
There's so much to this movie that trying to explain it all in detail without writing a novella about it might not be possible, but there is a lot of hope that a sequel could be just as good and could be something that will happen sooner rather than later. While the movie was definitely enjoyable there are still a lot of questions to be answered and links to be made between various characters, so it's definitely a hope that this will happen.