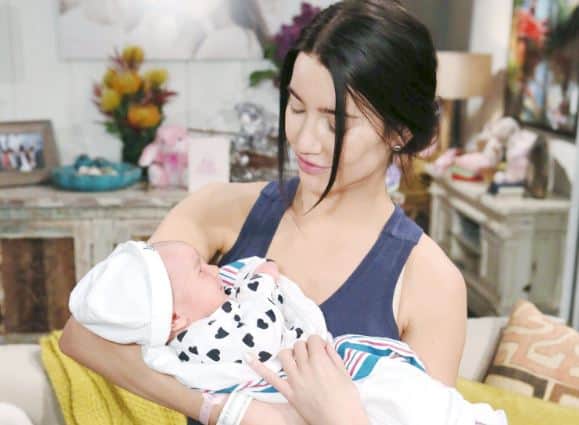 The Bold and the Beautiful fans are not sure what to do now. There's been so much going on. We have to stop for a second and focus on what is happening with Ridge, though. He's so beside himself, and his world is falling completely apart at this point in time. For one, he has to face the fact that his daughter is going to marry the man he hates the most in the world — the man he feels is directly responsible for all the horrible things that are happening to his daughter from the start. He's upset, he's not himself, and he's not happy. He's a man who has a chance to focus on things that work out for him in a better way, but he's a man who has to focus on the fact that things aren't going well. But he's also upset about his wife.
We saw, yet again, that he and Brooke are arguing about this situation. While they are doing all they can to remain respectful and nice to one another about it, they can't agree. Ridge feels that Liam was wrong to make out with Hope, and he feels that Hope is wrong to have allowed this to happen. And Brooke feels that what Liam is doing is making a choice and doing the right thing for her daughter and her future grandchild. They have a lot to deal with here, and it's all going to be very big news when decisions are made. They cannot help themselves when it comes to this situation, and they cannot help them deal with things the way they've been going lately. There is a lot happening, and we are not sure that there is any way he can get out of this and make his life his own again. He's upset, and he will lose more.
What's Happening on the Bold and the Beautiful
Love watching Bill and Steffy. It will never be enough. #BoldandBeautiful

— Lovely3000 (@mslovely3000) July 31, 2018
We've all been wondering precisely what it was the Bill was going to do for Steffy, but now we know. He's set up the most beautiful nursery for his granddaughter, and he presented his bride-to-be with a dress. She is not sure what to do, but she knows that this might be the best option for her. And we can't imagine that fans will be all that upset. We see that fans love to see Liam and Hope together, and more than a few of them love to see Bill and Steffy together. Could they be an actual match made in heaven?
What's Next on the Bold and the Beautiful
TODAY: Ridge urges Liam to stop Steffy from marrying Bill before it is too late. #BoldandBeautiful pic.twitter.com/bHND39tsyL

— Bold & The Beautiful (@BandB_CBS) July 31, 2018
And we get to see Brooke and Ridge do the arguing thing again as their daughters continue to have a bad situation in their minds. They have to get their life in order, but they also have to get their situation under control in some way. They have to get their life together, but we aren't sure that they can do this in any other manner. They have some issues, and they have to focus on what is going on in their lives as a whole. They have to find a common ground or get out of this situation completely. They cannot continue to live in between their daughters, or their marriage will never work.
And then there is the fact that Steffy is about to make a major choice. She can have Bill, or she can have Liam. Does she want an uncertain future with a young man who cannot make up his own mind and who has another baby on the way with another woman? Or does she choose a man she doesn't like at all, but who has the power to give her everything she's ever wanted in terms of her own financial freedom and all that it means to her. She will make a choice, and it will not be the one people want her to make. Or maybe it will be the one you want her to make. It depends on how you feel about it and what you want to see happen. It's all ugly, though, so we don't have much to say otherwise.
Stay tuned for more The Bold and the Beautiful and be sure to check out TVOvermind daily for the latest The Bold and the Beautiful spoilers, news, and updates.