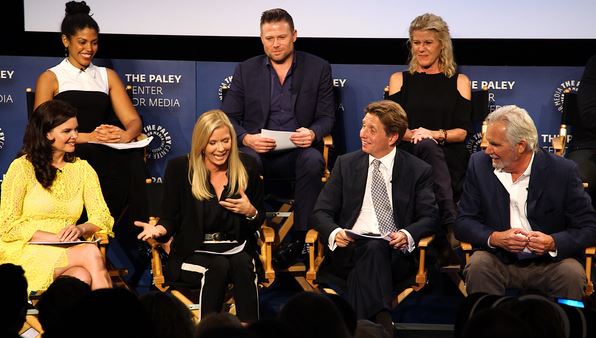 Television audiences are no strangers to The Bold and the Beautiful, one of the world's most-watched and longest-running soap operas. With an estimated viewership of over 26 million and a record number of 77 Daytime Emmys, The Bold and the Beautiful has continued to intrigue fans of the show for decades. While most of the original cast members have either been recast or written off from the show, actors John McCook, who plays Eric Forrester, and Katherine Kelly Lang, who plays Brooke Logan, have remained since the show first aired in 1987.
Though replete with a showcase of several different families, The Bold and the Beautiful is centered mostly on The Forrester Family. B&B (as it's often referred to) has also explored quite many different themes, such as divorces, remarriages, and deaths. This has resulted in an intricate web of situations that led to the formation of more families. These are the three main families in CBS's The Bold and the Beautiful.
The Forrester Family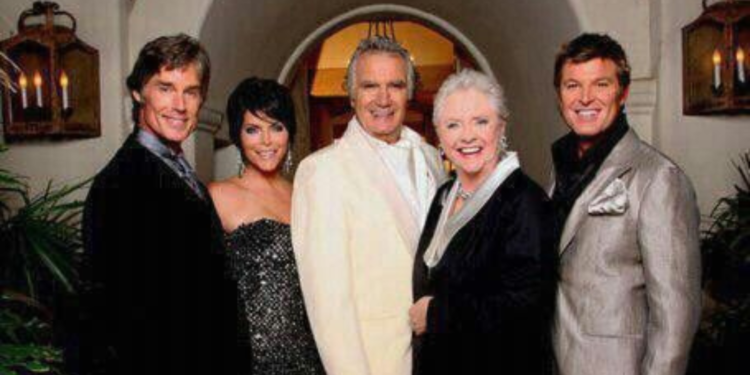 Starting this off is one of the original families on B&B, The Forrester Family. This is a big family, and it can get a bit confusing for some people trying to figure out who some of the members are and how they fit into other families. The Forrester Family has as its heads the duo of Stephanie Forrester and Eric Forrester. Stephanie died of lung cancer, but Eric Forrester is still alive and played by the same actor, John McCook, since the show's first episode. Eric is currently married to Quinn Fuller, the mother of Wyatt Spencer, who is also the son of Bill Spencer. Ridge Forrester is Stephanie Forrester's son, but it was later discovered wasn't fathered by Eric Forrester. His biological father is Massimo Marone, Eric Forrester's rival. Eric Forrester and Stephanie Stephanie, however, do have a son together whose name is Thorne Forrester.
Another prominent Forrester in the second generation is Rick Forrester. He is Eric Forrester's son, but Stephanie Forrester is not his mother. Rick Forrester's mother is Brooke Logan, whom Eric Forrester was married to at one point. Brooke Logan is currently married to Ridge Forrester (Stephanie's son), although she was once married to Bill Spencer Jr. before this. Overall, Brooke Logan has had a total of 21 marriages involving Forresters, Spencer, and just about anyone else in town.
With Rick Forrester's biological mother as Brooke Logan, this makes Rick Forrester and Ridge Forrester half-brothers. At the same time, her husband, Ridge Forrester, is also her stepson since she was once married to Eric Forrester. Brooke Logan also has a daughter named Bridget Forrester with Eric Forrester. This makes Bridget a half-sister to her mother's husband, Ridge Forrester, who is also her stepfather from his marriage to her mother, Brooke Logan.
The Spencer Family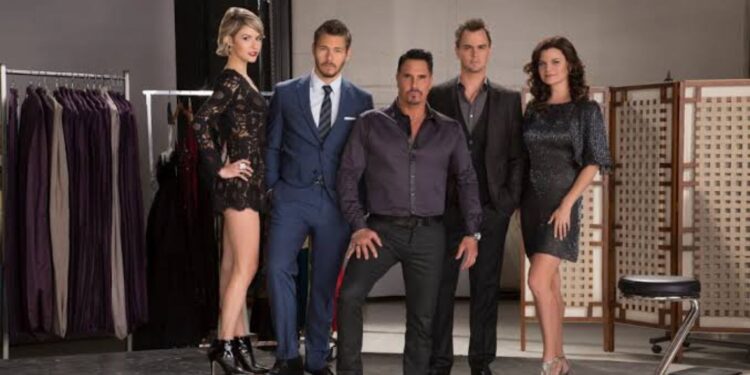 William 'Bill' Spencer Sr. is the Patriarch of the Spencer family, much like Eric Forrester is the Patriarch of the Forrester Family. Bill Spencer's children are Bill Spencer Jr., Karen Spenser, and Caroline Spencer. Ridge Forrester once dated Taylor Hayes, another character in the show. They have a son, Thomas Forrester, who ends up with Caroline Spencer's daughter.
There isn't much overlap in the Spencer family other than that Bill Spencer's son Liam Spencer has a baby with Ridge Forrester's daughter, Steffy. By the looks of it, a family connection has been made between the Spencers and the Forresters. The baby born to Thomas Forrester by Caroline Spencer's daughter and the baby born to Liam Spencer by Steffy is the only connection between the Spenser and Forrester families.
The Logan Family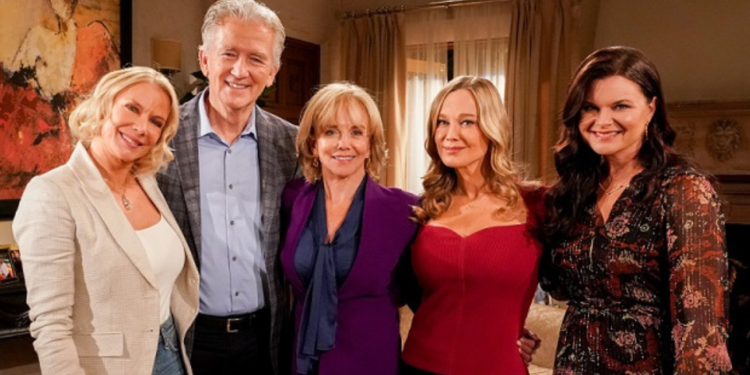 At the inception of The Bold and the Beautiful in 1987, The Logan Family was part of its central cast. This all changed in the early 90s with the departure of most of the family. The Patriarch of the Logan family is Stephen Logan, he was once married to Elizabeth 'Beth' Logan, and together they have daughters Brooke Logan, Donna Logan, Katie Logan, and son, Storm Logan. Brooke Logan has a daughter Hope Logan with Deacon Sharpe, and also has a daughter Bridget Forrester and a son Rick Forrester, both with Eric Forrester. From Brooke's marriage to Ridge Forrester, she has a son, RJ Forrester.
Brooke's younger sister, Katie Logan, married Bill Spencer Jr. and had a son, Will Spencer. Both Katie Logan and Brooke Logan were married to Bill Spencer Jr. at different times. The sisters were also married to Thorne Forrester at different times as well. The Logan sisters are very competitive and try to outsmart each other at every turn.
Brooke Logan's daughter with Deacon Sharpe, Hope Logan, has been married to Wyatt Spencer, Thomas Forrester, and is currently married to another Spencer, Liam. She has a child with Liam named Beth Spencer. Liam Spencer was once her stepbrother when her mother, Brooke Logan, married his father, Bill Spencer Jr. Her child, Beth, and Steffy's baby with her husband, Liam Spencer, are both step-cousins and half-siblings. While it seems overly complicated to keep up with the family tree in The Bold and the Beautiful, watching the series makes it easier to understand.
Tell us what's wrong with this post? How could we improve it? :)
Let us improve this post!