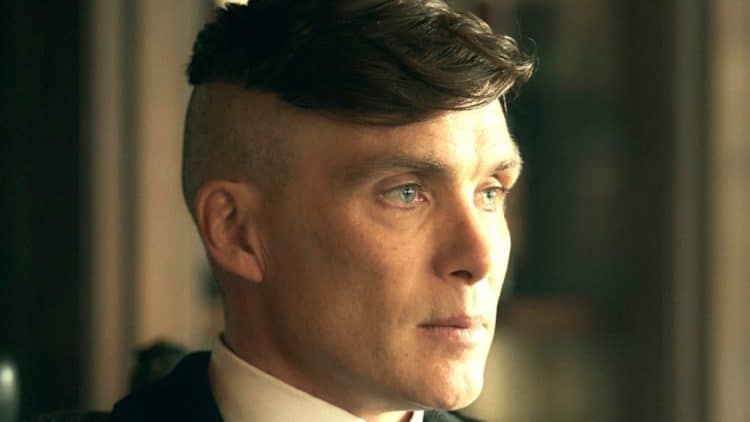 Even thinking about the Peaky Blinders going on without Cillian Murphy feels kind of awkward no matter how much the story has evolved or how many characters have their own arcs that can be followed. It's likely a desire to see things end after the biggest star of the show is gone, but as an author, it's easy to understand how the creator of the show is still sitting and thinking how things can be continued in one way or another since many creators don't want to let their creation go no matter how far it's gone and how much it's already done in a manner of years. But season 6 of Peaky Blinders is apparently going to be the final season of the show, after which Steven Knight is hoping to either see a movie or at least a few spinoffs that could keep the story going in another manner. That's not such a bad thing to think about really, but it's still something that one can't help but think will be a tougher sell than Knight is thinking about since Cillian Murphy has been one of the biggest highlights of the show and as such has been why a lot of people have continued to watch.
It's always possible that other stories will take off just as well as Peaky Blinders did, but it's a huge gamble since everything that's being seen in Knight's head, by him exclusively, will no doubt be given a decent translation when he reveals it, but at the same time, one has to wonder if what he's thinking will still be as accepted as the show has over the years. Any story has a number of different ways that it can be spun in order to become something impressive and overall memorable to the fans, but Peaky Blinders is a show that feels as though it should be allowed to rest after season 6 and a possible movie simply because it's one of those that will see the main point of it thin out as the spinoffs continue and fail to catch, or are too far removed from the original story. It wouldn't be the first time such a thing has happened and it might work for a while, but spinoffs do have a noticeable failure rate. It's not so bad that it can be said that there are no successful spinoffs, as there have been plenty, but attempting to grab the attention of the audience and create enough buzz about a show is something that takes a good amount of effort, and while it's fair to say that those working on Peaky Blinders might be enticed to create something, or several somethings, that could stand as a worthy legacy to the show, it still feels that it would be better to let things rest as they are and think up another idea that's a distant relative of the show but not directly related. This is what happens when a creator simply doesn't want to let go and is riding high on others calling them 'creative' and 'imaginative' without having continually earned such accolades. Knight is without a doubt a talented and very capable person, but stretching the idea of Peaky Blinders out using characters that may or may not be able to carry their own stories is a big risk. If it's worth taking though then so be it.
Yes, I did say that because a risk not taken is often the biggest regret that anyone might hold. While I don't think that pushing the spinoffs that are in mind after season 6 is the wisest idea, it's still something I would encourage if only because not taking that risky step, especially on the say-so of others, can be a bigger mistake than actually taking it. It's a tough sell, there's no doubt about it, and personally, I would be one of the several standing to the side hoping to be proven wrong, but still thinking that it might not be the best of ideas. But if this does happen, and Knight does go forward with various spinoffs and a movie, one can only hope every story from here on out would be given the same respect and attention to detail that has made Peaky Blinders such an interesting show for so long. The original plan, as it sounds, was to end the show after 7 seasons, but for one reason or another, 6 became the magic number and as a result, here we are talking about it and mentioning spinoffs in a manner that feels precarious at best but is still something that, as an author, I won't condone but won't deny. Let people say what they want about the middle-of-the-road approach, it's certainly more open to seeing what people can do with the material they have in mind. Seriously, it's better to try and fail than never try at all.