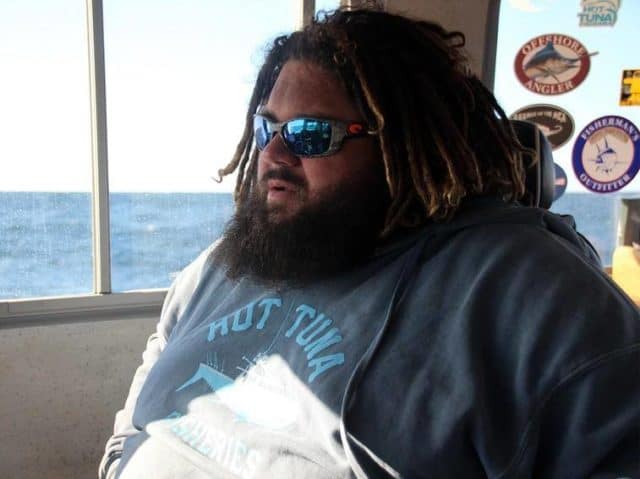 Gloucester's famed blue-fin tuna fishermen are going to be on full display again as season 6 of National Geographic's Wicked Tuna kicks off again. Last season Captain Dave Carraro of the FV-Tuna.com won the competition with a total catch value of $104,785. Just $174 behind was Capt. Paul Hebert, also of Gloucester, who at one time was part of Carraro's crew. He now captains his own fishing vessel, the Wicked Pissah.
"We won the last three of the five seasons, and this year we are going to have a bigger target on our back now more than ever before," said Carraro of his crew. "We are the New England Patriots of the fleet." According to the Gloucester Times
Another new competitor this season is Brad Krasowski of New Jersey at the helm of the Fish Hawk. Last season, he was a mate aboard Hebert's Wicked Pissah. According to NatGeo, millions of viewers tuned in to the final episode last season when both Carraro and Hebert had caught an equal number of fish but the final weigh-in put Carraro at the top of the leaderboard.
"Filmed on location in Gloucester and the surrounding waters, Wicked Tuna follows a group of salty fishermen from the nation's oldest seaport as they make their living the way it's been done for centuries – rod and reel fishing, one catch at a time," according to a press release.
This season we can expect fiercer competition as more fishermen will be involved. And you can bet on some harsher conditions as well as extremely high stress levels. Given the millions of viewers of last year's finale, the show is showing no signs of slowing down. With a fanbase of nearly 400,000 on Facebook alone, America is all-in on seeing what kind of a haul the teams will be bringing in this season.
Below is a trailer for this season's premiere.
Save