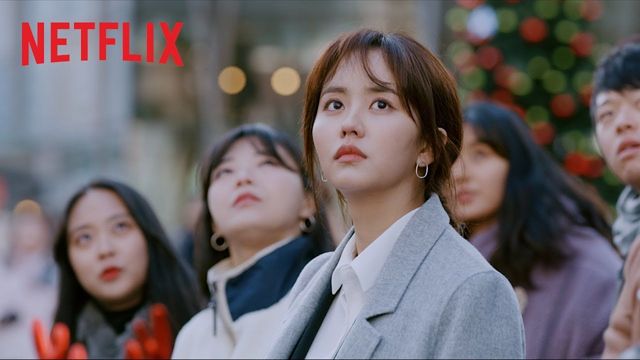 If you're finding yourself in limbo about what to watch on television because your favorite series has ended for the season, you might want to try something new. Netflix has a new series that is titled "Love Alarm." The show has only been around for two seasons, but it's already received rave reviews from fans who can't seem to get enough of it. Thanks to Netflix' streaming format, you can start at season one with the first episode and not miss out on anything. It's like starting something brand new.
Who is "Love Alarm" for?
"Love Alarm" is a Korean drama and it's ideal for anyone who likes to watch shows with technology, good looking cast members and a lot of romance. This is one of those shows that you can easily fall into binge-watching with, so we've warned you in advance that it can be addictive. It has just the right amount of realism, science fiction and fantasy to be somewhat believable, and highly entertaining.
What we like about it
What we love the most about "Love Alarm" is that it's unique for Netflix. It's their very first Korean original series and it's offered in a variety of languages. If you're an English speaker, it's cool to watch it in Korean and use the option for English subtitles. Each episode of the show lasts for an hour and there are eight per season. The show focuses upon a dating app that gives the series its name. An alarm sounds when somebody who is also using the app shows an interest in your profile if they're within a radius of 10 meters of where you are at the time. Another thing that's really cool about the show is that the app is something that you can download and use. This is really close to being interactive with the series. We just learned that the app really works so it's a way that viewers can get totally into the story of the show, but the app only works if you are physically in Korea and own an Android. The next version will be compatible with an iPhone.
The high points of the show
"Love Alarm" may not be the right series for everyone, but you'll never know unless you give it a try. We will admit that "Love Alarm" and its app was a popular choice for people who were in search of love in the story of the show, and somehow, the app knows if there is someone nearby who has feelings for you. This is a novel idea, but wouldn't it be cool if an app on your phone could tell you if someone had the hots for you, even if they didn't want you to know? It would certainly eliminate some of the guesswork. Now, while this is the part that goes unexplained because we don't know how the phone app knows, but we must just accept the fact that it does, and not question it, for the sake of the show. Of course, there are young people in the show, and you'll become familiar with Jojo, who is in high school and lives with family members, an aunt, and a cousin. She has a boyfriend, but he's somewhat of a flake and she starts to blow him off and make excuses why she can't see him. there is another guy who has a big crush on her and he goes away for a few years and when he returns, he looks like a supermodel. If we told you anymore we'd be spoiling it, but you get the gist of things. One thing that you should be aware of before you tune in is the fact that there is neither sex nor a lot of skin shown in the series. It's an innocent series.
Cool facts about "Love Alarm"
Before you tune in to watch "Love Alarm" here are some cool facts about the series that may help you make up your mind about it. It is inspired by teh question of how people would react and adapt if they knew that their feelings of romance were made public. What would that do for romance and love? Further inspiration is the writer's love of technology and how it has the potential to change the world into something completely different. The designers who created the app wanted it to look like the real things, so they made it work in Korea. The basic premise is that you can feel real emotions by looking at the app on your phone, that is those that pertain to romance. There is a love triangle taking place in the series, and some fans compare the romantic competition to the Twilight Series where you either had to choose team Jacob or team Edward. You might also appreciate the fact that you can visit the "Love Alarm" attractions if you're ever in Seoul. That's how popular the series has become.
It's emotionally moving
The characters in "Love Alarm" will move you to the point of feeling intense emotions. We're not going to give away any secrets here, but this is one of the things that fans of the series love. It's riveting and addictive and you can't wait to get to the next episode so you can find out what's going to happen.
Final thoughts
"Love Alarm" is a very different kind of series and if you're into Korean drama with a lot of competition, romance, and technology that will tell your secrets, this may be right up your alley. If you're looking for something new to fill the void left by the hiatus of your favorite television series, and you like what you've heard about "Love Alarm" so far, these are the reasons why you might want to give it a shot.
Tell us what's wrong with this post? How could we improve it? :)
Let us improve this post!