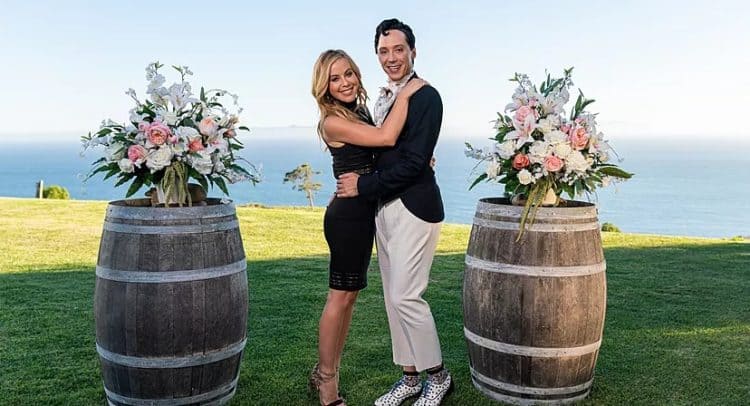 Everyone is born with a sweet tooth, and we would rather brush our teeth after helping ourselves to a tub of ice cream than not eat it at all. It is therefore not a wonder that we all want to learn how to bake, but television makes it more fun by making it competitive with shows like "Spring Baking Championship," "Holiday Baking Championship" and "Kids Baking Championship." Since everyone wants their wedding to be the talk of the town and we all know that that will only happen if the cake is extraordinary. It is for this reason that "Wedding Cake Championship" came to be. If you have never watched it, maybe these dour reasons will convince you to add it to your favorite shows.
The interesting challenges
Wedding cakes have gone from the traditional multiple-tier cakes with the vanilla, chocolate, and other common flavors, to those reflecting specific themes depending on the preference of the bride and groom. So when a bride loves to skate and the groom is a footballer they might decide to have a wedding cake exhibiting their love for each sport, and while it may seem like an easy feat, it usually requires topnotch skills on the part of the bakers.
Such demands by clients are what make the challenges worth watching. For instance, in season two the second episode, the clients got engaged while dancing, and the bakers, therefore, had to create a wedding cake showing not just the love of dance by the couple but also incorporate the bride's flavor which happened to be cheesecake. As if that is not challenging enough, the third episode expects the bakers to come up with a cake that showcases the love of nature and steampunk by each of the lovebirds. Still, the challenge goes further to have the bakers surprise the clients with a twist; the lovebirds love chocolate and peanut butter as their flavor, but they would not mind trying something new. Change is inevitable, but when it involves something edible, you never know if what you consider tasteful is disgusting for someone else.
The dynamic co-hosts
Tara Lipinski and Johnny Weir have been referred to as the iconic duo but did you know they knew each other even before they came on television as co-hosts? In 2010 they worked together for Universal Sports, and they did a show during the World Championship that lasted a week. It seems like the two were destined to be co-hosts because even when they showed up in Stamford each to work on a solo with Terry Gannon, three years after their first meeting, they carried the same fashionable bag which Johnny flaunts to GQ as Celine. They hit it off instantly, and Tara describes that it was like meeting with a long-lost soul mate.
While friends have disagreements now and then, Tara and Johnny have had only one disagreement in the time they have been together, and it was not as big as what some of us do to our friends; they disagreed all because Johnny left Tara for 25 minutes after promising to be back in one. So, you can be assured that with that kind of chemistry both on and off the air, they keep the show alive, and you can not only see the bond shared but feel it too.
The expert judges
You see them send a team packing and you might wonder how they became so good at what they do. Everyone has a story, and for Kimberly Bailey, owner of Butter End Cakery, hers has quite a sad beginning. While some people know that they want to be bakers by the time they are in their teens, it took cancer for Kimberly to begin baking. She became so good at it that by her third chemo session she had landed her first client and the rest is history. That is what we call pure talent.
Randy Fenoli is one person who once he sets his eyes on something; he does what it takes to get it. With that ambition driving him, you can only imagine the kind of cakes he expects from the contestants. While he is not a baker himself, although he once was a personal chef according to his interview with The List, it is his eye for design that landed him on "Say Yes to the Dress." His expertise in design is what the bakers need to ensure that they come up with creative cakes.
Maneet Chauhan completes the set of judges as an accomplished chef who has appeared in many cooking shows including "Chopped" as a judge. Her passion for food began at a young age, and with the experience gathered over the years, who better to motivate the bakers than one who understands the journey to becoming a chef.
The competent contestants
When there is a $25,000 cash prize at stake, people are bound to try their best to win it, and that becomes more of a challenge when you are competing with the best bakers in America. However, that does not stop each team from doing something extraordinary to give the judges a hard time deciding who kick out of the show. For instance, in season 1 there was a team comprising mother and son, Estrella and Von; Von was determined not to be the typical small topper. Consequently, they made a cake topper representing avant-garde fashion to make a grand entrance that leaves a lasting impression.
Season two does not lose the momentum because among the contestants the Food Network reveals are a duo that calls themselves "Cake Broads" comprising of Cara and Dana from Fort Myer, Florida. Their expertise lies in making over-the-top unique wedding cakes with bold flavors, to keep it sassy always. When you are competing, and someone tells you they are very competitive, that should tell you to bring your A-game to the table. That is precisely what Leila and Cory from Vancouver describe themselves to be and warn other competitors to be very afraid.