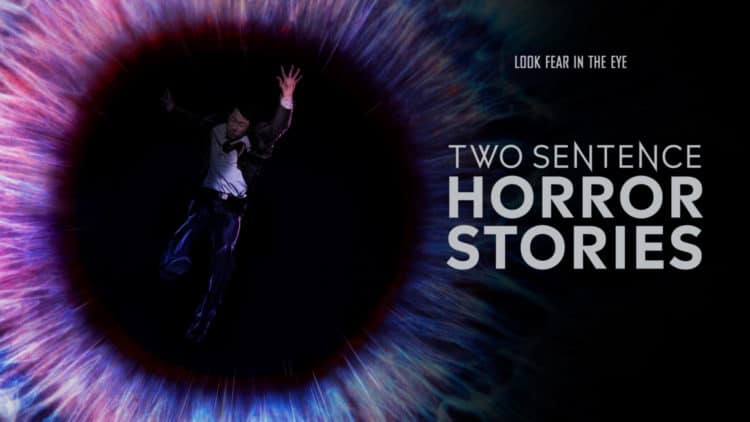 The Halloween season may be long gone, but that doesn't mean that all of the horror fans out there can't get their spooky story fix. One of the best scary options out right now is the TV series Two Sentence Horror Stories. Now in its second season, the show is continuing to strike fear into the hearts of viewers everywhere. Two Sentence Horror Stories is an anthology series which adds a different element compared to many of the other shows on the air. Prior to being picked up by the CW, the show began as five short films and was later adapted into episodes. While lots of scary shows actually end up being a little corny, this is one that might actually have you genuinely feeling creeped out. Keep reading to find out why you should be watching Two Sentence Horror Stories on the CW.
1. It's An Anthology Series
The fact that Two Sentences Horror Stories is an anthology makes it perfect for people who are looking for something to watch but don't want to commit to a whole series. With that being said, Two Sentence Horror Stories differs from other anthology series because each individual episode is self contained as opposed to an entire season. Basically, can start at any episode and you won't feel like you've missed something. While that's a big pro for a lot of people, those who like to get really invested in shows may see it as a downside.
2. Discover Talented Actors
You probably won't see any familiar names when you look at the cast of Two Sentence Horror Stories, but that isn't necessarily a bad thing. Watching this show will give you the opportunity to discover upcoming new talent which can eventually lead you to other cool things to watch.
3. The Episodes Are Quick
If you've spent a lot of time on the internet or ever gone to a slumber party of sleep away camp, the concept of the two sentence horror story might not be new to you. As the name suggests, these stories can be told in two sentences. While the episodes of the show aren't technically just two sentences, they do follow the same ides of being quick and concise.
Some people out there hate watching shows that are shorter than an hour, but for those who enjoy the quicker episodes you'll be happy to know that episodes of Two Sentence Horror Stories are only 30 minutes long. When you factor in the commercials that air during the show, you're looking at a run time of closer to 20 minutes. If you're looking for something you can binge watch in just one day without feeling too bad about yourself, this is the perfect show for you. It's kind of cool how the series is able to fit a fully contained story into such a small window of time.
4. There Are A Variety Of Creepy Characters
If you're the kind of person who loves horror but also loves variety, you'll be happy to know that Two Sentence Horror Stories has plenty of both. The series doesn't just focus on a certain types of creepy tales or monsters/ghosts. Instead, viewers will get to experience a lot of different scary options which means that the show can appeal to all sorts of different people. It's important to keep in mind, however, that since the series airs on CW which isn't a cable channel, you won't be able to see too much gore or other crazy happenings. For people who like a lot of violence and huge scares, you might have to curb your expectations a little bit.
5. It's Available On Netflix
These days, the only way to access local channels is by purchasing an antenna or a digital converter box. Realistically, there are a lot of people who aren't going to do that which means they won't be able to access The CW. On the bright side however, the first season of the show is available to stream on Netflix which provides easy access. Even if you don't have Netflix I still have some good news for you, you can also stream Two Sentence Horror Stories (for free) directly from The CW website. With several options for easy viewing, there's really no excuse to not at least give the show a try.
Has Two Sentence Horror Stories Been Renewed?
Fans of the series will be happy to know that it's already gotten a renewal for a third season. In fact, the announcement for the renewal came even before the second season debuted. There's no word yet on when the third season will premiere, but since the second season is just getting started, it'll likely be a while before see season three.