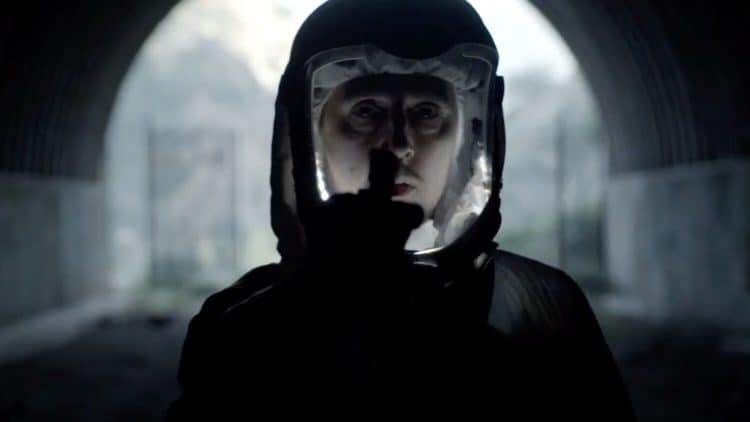 The future looks undeniably bleak from a cinematic standpoint since almost every movie that deals with the future, okay most of them at least, makes mention of something happening that is bound to be the ruin of humanity given that whatever does come to pass will be so horrible that it will alter life on a fundamental level and thereby herald the near ending of humanity. The Tangle is already being hailed as a movie that is great for its use of imagery and the fact that it can pull a viewer into the story with very little effort, especially given that it touches upon a subject that many people are already worried about. A lot of folks are still up for a debate concerning AI and how it can help humanity since many still believe that thanks to movies such as The Terminator and various other stories that AI is going to be end of us at some point. There is at least some basis for this fear since there are plenty of people in the world that others wouldn't trust when it comes to the application of such technology, especially those that would have others behave the way they want. The level of connection we have now as far as AI goes isn't absolute since there are still plenty of areas in the world that haven't been covered by technology quite yet. But one can guess that the day is coming when someone will be hoping to amend this and will launch some sort of idea that will connect the entire world in a manner that will 'help' humanity in a very unique way.
The problem with being connected is that while it's nice to be able to connect with others, there is a moment, as many would agree, when people would prefer at least a little bit of privacy, without anyone watching, listening, or being able to affect anything within a person's sphere of influence. A world flooded with AI that connects everything and everyone is bound to be less than private, and it's also something that feels bound to fail at some point since the cessation of crime thanks to the AI is also a factor that feels as though it could be a huge problem. As disturbing as murder and mayhem are, they're as natural to this world as anything else and have become so after uncounted generations of human beings have cultivated this practice. In an ideal world, murder wouldn't be a factor and people would get along, but as many of us have learned while growing up, this isn't an ideal world, and at times it feels as though human beings were designed with a failsafe to destroy each other if things start to get too out of hand. Maybe that's why so many people are worried about AI since the implications that are given in the movies are simply too realistic to be out of reach, no matter that the technology is still building and is nowhere near advanced to behave the way it does in the movies, we hope.
If there's any reason to watch The Tangle it's to remind oneself that as much fiction as humanity can produce concerning the fate of the world we live in and our place in it, there's also a warning to those that would try that the limit of our technology is our imagination, which continues to stretch with each passing year as more and more refined methods are introduced and constructed in order to push further than previous generations. One has to remember that at one point people might have believed that the methods used in every war since WWII were science fiction, not science fact. But the leaps and bounds that have occurred in the last hundred years and more has been incredible, and the technology that exists now is simply terrifying in some regards since it's no longer bound by the same thought processes that once made such things appear impossible. The Tangle is, as some folks might think, unfortunately, a little too close to what might be realistic in the next several decades, but of course, people are bound to grin and think that no one would possibly be dumb enough to propose an end to crime using this type of method. Right?
If you're cringing at that question then you might be thinking along the same lines as a lot of people since the idea of The Tangle is that a single murder after the eradication of crime is going to be a mystery since the AI apparently doesn't let things like this happen. It's kind of like a darker version of Demolition Man, without the witty comebacks and in a much bleaker setting. But it's definitely worth a watch.