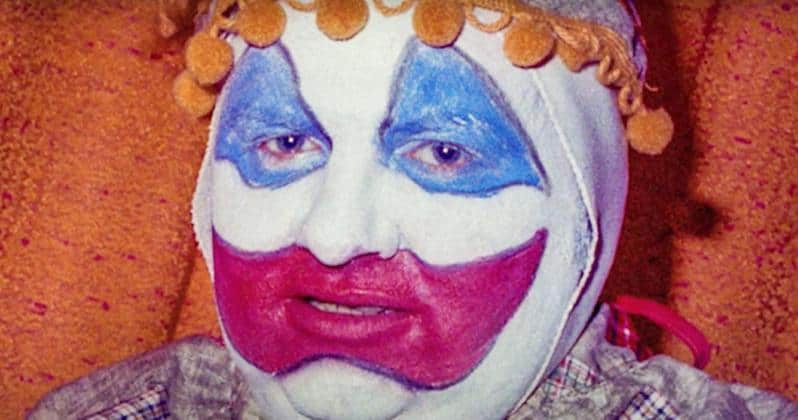 The truth is that a lot of people don't know real evil when they're standing right next to it, since real evil can look every bit as normal as anyone else. People have cursed John Wayne Gacy's name up and down since it was discovered that the supposedly good neighbor and friendly party clown was in fact a murdering monster that kept his victims beneath his home. The fact that he was even given a chance to tell anything of his story is a bit morbid really, but many people are going to want to hear it simply because they want to know why, they want a reason no matter how horrible it might be or how bad it might sound. One thing is clear though, anyone that wrote to him in prison and thought he cared about them didn't know what in the world they were trying to get themselves into since this man was a certifiable nut and a nightmare all rolled into one crazed but calculating package. For those that are able to think rationally and still withstand the stories of Gacy, this show is bound to remind them that Gacy was one of the truly troubled individuals that knew what he was doing but attempted to fool everyone else into thinking that he was a great guy.
Peacock is taking on this look at one of the most well-known names in the nation for reasons that many would likely claim are valid, while others might think that giving murderers too much press might actually be a negative thing. The fact is that neither view is wrong since to be fair, giving a murderer any publicity is bound to make things far more difficult than they need to be, whether the accused is truly guilty or not. On the other hand, learning from violent killers is a social responsibility since it not only helps to protect the populace from anyone that might exhibit such tendencies in the future, it allows those of various disciplines a chance to study and try to comprehend what it is that makes a killer act in this manner. The fact that Gacy often claimed that he knew nothing about the murders but would eventually go into detail about them is a confusing whirlwind of firsthand knowledge followed by denials that are difficult to comprehend. In short, there's been enough doubt shed on this case in the past to make some people think that Gacy might not have been acting alone, especially since a lot of people came to wonder just how it was that Gacy manages to lure so many young men to his home.
That's a good question, but the fact that he could talk about the murders so candidly and brush it off in such an easy manner makes many people physically ill since the disregard for human life is something that turns some of the strongest stomachs queasy, as one might think that Gacy should have felt at least some sorrow over what he'd done. If anything it does appear as though he simply wanted to disappear and not be bothered by the media for so long, which was the case until he finally opened up and told his side of events, which as mentioned didn't make a lot of sense. It's like that his actions didn't make a lot of sense to his family either, but taking into account personal bias and any misinformation that might have occurred, it does sound as though his secrets might have been kept by those that couldn't bear to turn him in or even take note that something might have been wrong. Many upon many people will speak their own opinion as to how Gacy's acts should have been condemned and that he should have been made to suffer far more than he did for his crimes. As it's been mentioned more than once over the course of history, those that take the lives of others don't just end up harming their victims, they harm the families and the friends of those victims with their acts of violence as well, though this often gets discounted considering that the victims are the ones that lost the most. In this case and in many others though the reality is that those left behind have to suffer the most, and Gacy's family was no doubt looked at by many people in a certain light no matter that they'd done nothing to earn such attention.
One thing is clear about any story that is told of Gacy at this time, and it's not just that it will be a recap of history. It's the fact that people will be shown how 'normal' he appeared to be, and how easily behaviors and acts can be ignored that should scare the living hell out of people.