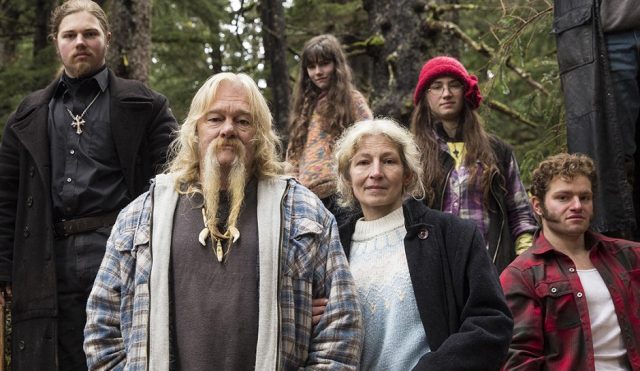 "Alaskan Bush People," is a television series that is based on the real-life struggles and challenges faced by the Brown family. This family consists of Billy, his wife Ami, and their seven adult children. According to Discovery, which is the network that distributes this show, the family is of interest because they are not like any other family in the country, due to how far removed they are from civilization. If this is a show you watch regularly, you know how easy it is to get caught up in the real-life drama that can occur. However, if you are looking for something new to peak your interest, consider the five shows here that are similar to "Alaskan Bush People."
"Alaska: The Last Frontier"
The beauty of Alaska is unmatched; however, the weather can be extremely harsh. In this show, "Alaska: the Last Frontier," the series follows the life of the Kilcher family, who live in an isolated community called Homer. This family has lived in the area for more than four generations, and lived off the 600-acre homestead they have created. The patriarch, Atz Kilcher and brother Otto spend their time hunting and gathering while everyone in the community lives off the grid. It is an interesting who that has much of the same dram as "Alaskan Bush People," making it a great option to consider if you are looking for something new.
"Mountain Men"
The majority of people today live with the comforts of modern technology, and the convenience of smartphones, television, indoor heating and cooling and more. However, on the show "Mountain Men," you get a glimpse of a different type of life. Here you get to follow the lives of several men who live off the grid, including Eustance Conway from North Carolina, Tom Oar in Montana and Marty Meierotto in Alaska.
"Life Below Zero"
Another Alaskan-based reality show, "Life Below Zero" follows the lives of individuals who are constantly battling to get the most basic necessities of life. This series allows viewers a unique look into the individuals who have to brave the harsh, Alaskan winter, without the modern comforts that most people are accustomed to. This show highlights the life of Sue Aikens, whose closest neighbor is more than 300 miles away. It is yet another show you can enjoy to see what it's really like to live away from modern civilization.
"Little Women"
While this show isn't focused on off-the grid living, the environment these women live in can be just as harsh. In the "Little Women" reality drama, little people travel through Los Angeles and handle real life issues, such as relationships, jobs, kids and more. It is a unique look at the life of those who are short in stature, but big in heart and personality.
"Yukon Men"
Based in Tanana, Alaska, this show allows you to look back in the past to a time that you can't go back to. This who highlights the lives of the people in Tanana who struggle to heat their homes and find food, and their bond that allows them to stick together even in the most brutal conditions. "Yukon Men" is another must-watch show for anyone who loves reality based shows.