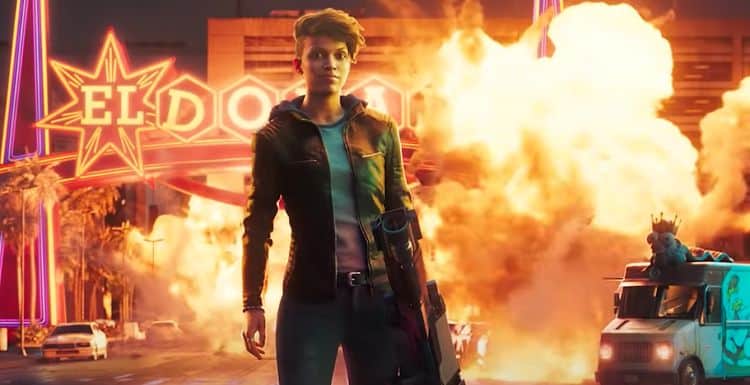 You won't believe but the Saints Row reboot has left various series fans shocked. They are unimpressed, and this makes us feel that it is better to skip the reboot. In the new game, people will have to work harder to get satisfied because of the complicated and odd style. A few days ago, Volition announced the new game of the Saints Row series during the Gamescom event. In the beginning, fans were happy and excited. Afterward, they began showing mixed reactions and gave plenty of statements on social media. Most of them have gone from being thrilled to a disappointment.
What's so bad about the Saints Row reboot? To be honest, the very first thing fans aren't happy about is the new range of characters. The newest title is called Saints Row. It doesn't only have new characters, but also a whole new story and an entirely different and new setting. This looks quite confusing to us, leading many people to think that it is better to skip the reboot. No doubt, some of the characters look and sound interesting. Most of them seem to be good for nothing. I have not understood why there was a need of introducing a bunch of new characters in the reboot. The old ones could also work here. Those who have loved, liked, and followed the series for long love only the original characters, including me. The new range of characters and settings are skeptical about the new direction of the franchise. We don't know where will the Saints Row reboot takes to us, but it doesn't seem to be worth our time and energy.
No new announcements for a long time
Since 2015, fans of the Saints Row series didn't get a new entry. The last one was Gat Out of Hell, which came out in 2015. In such a situation, it was natural to be excited about the reboot especially because the late Mike "IdolNinja" Watson, Volition's community manager said that the game would blow our minds. However, things didn't go as well as we had expected. The trailer was shown at Gamescom, and people began giving deadly reactions. Most of them weren't impressed at all, while others even called it a mess. We now know that the Saints Row reboot is better to be skipped. Besides having different characters, story and other elements, the series has disappointed fans due to the odd speed. At this point, it is uncertain what Volition was supposed to do to get fans back who have felt bad about the reboot. Time will surely tell whether the game changes our thoughts and makes us forget our predecessors or not.
The distinctive franchise-style is missing
I could find some people talking about the franchise style that's missing in the Saints Row reboot. The trailer shows that there is a new boss and three members of the squad. All of them are stealing the score from the rival gang. Unfortunately, the trailer could not grab many eyeballs. More than having likes, it has been given dislikes on YouTube. Even in the comments section, people can be found calling it odd. The trailer has made a commenter feel awful, and some are even asking for the old characters to be back in the series. Without those characters, it looks like the Saints Row reboot won't go long miles. It will be disliked and will soon be forgotten. Maybe, people will not want anything else from the franchise.
Restlessness on social media
So many games took to Twitter and Reddit to share their anger and frustration. They were not kind at all. A lot of assumptions were made about the developers. It was said that they were trying to create characters that they thought would appeal to the audience but they wouldn't. Instead of being appealing or attractive, these characters look difficult to go by. Young gamers will have never played any of the Saints Row games will probably face more problems than others. In a GameInformer article, it was said that developers were focusing on modern characters and a relatable story, but everything went wrong. It is easy to assume that the new game will lose its air of freedom, fun, and entertainment in a matter of days. Volition CCO Jim Boone once said that they were doing "less of the wacky" in the Saints Row. It makes us feel that the series is pulling back from the satirical hijinks that endear it to numerous fans in the first place. Let's wait and watch what happens next!
Tell us what's wrong with this post? How could we improve it? :)
Let us improve this post!