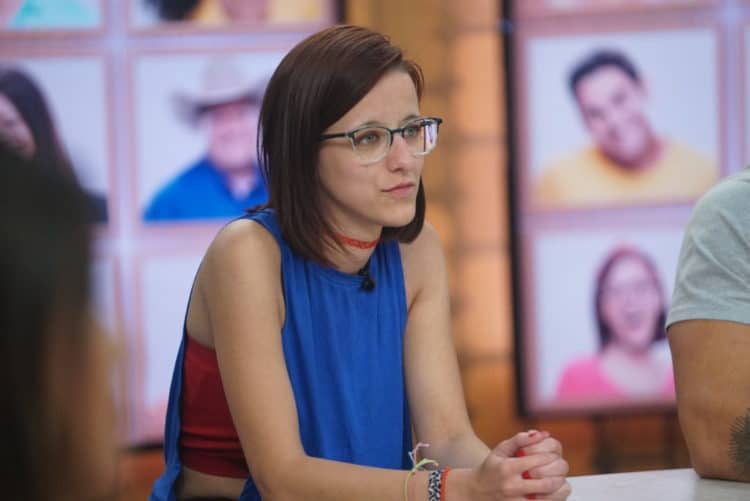 Since its premiere more than 20 years ago, Big Brother has been one of the most popular competition shows on TV. Each episode draws in millions of viewers and dozens of people have entered the Big Brother House in hopes of leaving $500,000 richer. Although lots of people have come and gone over the years, diversity has never appeared to be a priority when it comes to casting. On top of that, many fans can't help but notice a trend when it comes to the type of people who have won each season. Recently, people started speaking up about this trend, and it's sparked a lot of conversations across the internet. Keep reading to find out why some people are accusing Big Brother of being racist.
A Black Person Has Never Won Big Brother
In reality, there are lots of people who watch Big Brother who probably never noticed that a Black person has never won. However, that started to change in 2019 when David Alexander, a houseguest on the show, called attention to the lack of diversity in winners. He said, "The reason I wanted to win—the reason I wanted to compete and be on this show—I want to be the first, like, Black person to win Big Brother. I wanted to represent African-American culture in a different light. I wanted to show that."
In 2020, Da'Vonne Rogers, another houseguest, continued to point out the lack of Black winners. After her eviction, she stated, "I have a desire to join that list of women and be the first African-American to ever win this game. Twenty-one seasons of winners and not one of those faces look like mine… Not seeing a face that looks like mine is very discouraging, it's hurtful and it does make me feel like maybe it's impossible".
Since then, some viewers have gone back and dissected the show's track record when it comes to Black contestants. In addition to having no Black winners, many feel that Black houseguests are often unfairly targeted for eviction.
Racism In The Big Brother House
Not only has the show itself been accused of not doing enough to promote diversity, but racism has also been an issue in the house on several occasions. Jackson Michie, who won season 21, was accused of being racist after he worked to get three minority contestants evicted early in the game. This accusations initially stemmed from comments Jackson Made about David Alexander. In one instance, Jackson said, "You're not on Bravo or BET" in regards to David which many saw as a racially motivated comment. He also made a comment insinuating that he would've thought David had been to jail had it not been for his nice teeth.
Although none of what Jackson said could be described as overt racism, many people of color know that racism can be very subtle and microagressions like this can be harmful. Jackson has denied that he purposely targeted anyone in the house because of their race, but plenty of people aren't buying it. Some viewers have even called on CBS to take a stance regarding the issue, and the network did exactly that.
CBS' Response
Although it probably would've been easy for CBS to ignore any talk about the possibility of racism on Big Brother, the network decided that the subject needed to be addresses. A statement issued by CBS following season 21 said,
"BIG BROTHER is a multi-platform reality competition show about a group of people who live in a house for several months with no contact from the outside world. The audience is able to view the show during the multiple weekly broadcasts as well as on the 24/7 live, online stream, which captures unedited content of the contestants unfiltered moments in the House. At times, the Houseguests say things that we do not condone. We share some of the viewers' concerns about inappropriate behavior and offensive comments, and producers have addressed specific incidents with the Houseguests involved. However, there is absolutely no truth that the casting of the show is racially motivated, that the Houseguests' behavior is predetermined or that the outcome is controlled in any way."
CBS has also revealed that all of the producers on the show undergo unconscious bias training. Many appreciated the fact that CBS did try to address the issue. However, they also felt like it was nothing more than lip service. The reality is that there are lots of unspoken and unconscious things at play on Big Brother and other competition shows. Whether or not these issues can ever be fully rectified is yet to be determined.