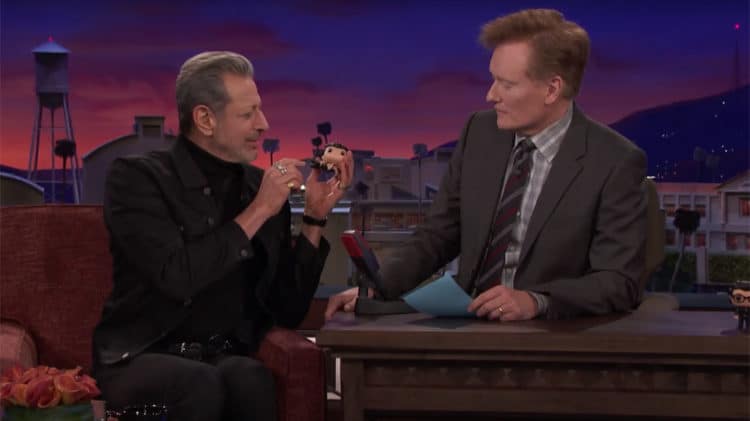 It's fair to say that a lot of viewers don't really worry too much about how the stage is set on a talk show. Many people just accept what they see and that this is how things are. But the fact that the majority of talk show hosts are seated on the right is believed to be an idea descended from royalty, meaning that the royals would separate themselves from their guests by a desk, a table, something that shifts the focus to them. This is also taking into consideration that a large part of the world is right-handed, and will focus without realizing it on their right-hand side, which would shift their focus to the host. It might sound a little ridiculous to some folks, but there are individuals that are paid to notice these things and to notice how the crowd reacts to the placement of each part of the stage. Everything is designed to keep the attention on the host, who will then direct the attention to the guest or whoever needs the attention at the moment. Much of it is carefully thought out and set up with the reaction of the audience in mind, meaning that there's very little left to chance. Now, not all talk shows do this since there are those in which the host is sitting on the left, which in some cases means the focus is either pulled to the left or naturally drifts to the right, where the guests are, but in America it's pretty common to see the host on the right as the main star of the show. On many shows, the host is bound to stand up and move around, but that rarely changes the dynamic of the show, since establishing who's the star and who's the guest appears to be one of the most important aspects.
This might make a lot of people wonder what else they've been missing when it comes to their favorite shows and even movies, since placing and arranging certain things so that people can see them, notice them first, second, third, etc., is important in a lot of ways since it comes down to what will influence the audience and keep them watching. That sounds a bit ominous in a lot of ways, almost like something out of John Carpenter's movie, They Live, but in a very realistic way, our eyes are drawn to various things and individuals thanks to how they're situated on the screen, how they're presented, and in a lot of cases where they are in relation to the rest of the settings. There might be a few people out there stubborn enough to believe that they're only going to notice what they want to notice and can ignore the rest, but the fact of the matter is that as human beings our eyes are drawn to various things that catch our attention in an unavoidable manner. It is possible, if one is aware of the manipulation, to school your reflexes so that avoiding looking at something that might otherwise catch your attention is possible. But the idea of doing this is a bit paranoid, not to mention silly, since there's bound to be something that will draw a person's attention in a way they didn't expect. Setting up a talk show in this manner is pretty innocent since it stems from the desire of the network to have the audience focus on the host, the main reason they're watching the show in the first place. There's nothing diabolical about being directed to the show host since they're the main focus of the program.
But it does bring to mind an idea that some folks could use this in a very negative or overtly manipulative way, and that is a concern. Once a person has their fellow human beings figured out it becomes a time to be cautious and to remember that morality and ethics are still important since they continually dictate what we can, can't, should, and shouldn't do in regards to our fellow human beings. Some see such ideas as a guideline and not a rule and will traipse back and forth over the line of morality in order to get the results they want and manipulate the audience in a manner that will draw more attention and therefore more money. In some ways, there's no problem with this since it's likely that some people will realize what's happening and simply not buy into it. In others though, it's a bit of a dangerous ploy since it essentially tells people to stop thinking for themselves and just trust in those that are doing the programming to present them with what they need. It's a bit paranoid to think that everyone might be affected by this, but if one looks around they might see that a lot of people are in fact following one network or another and can't appear to do with them.