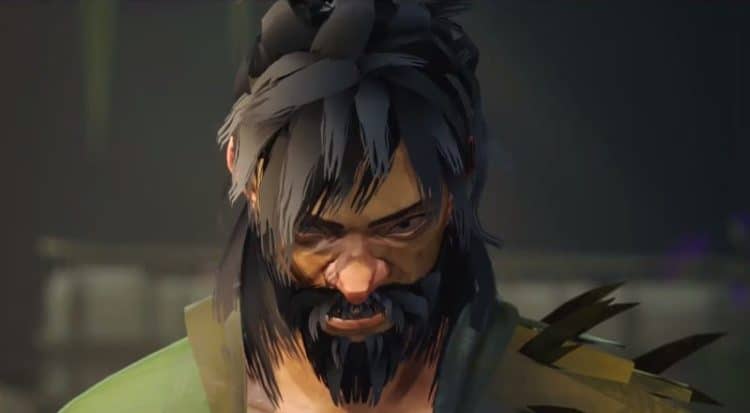 If you like Kung Fu movies, then you have to check out the upcoming video game called Sifu. When will it be released? Well, there's sadly no released date yet, but the first gameplay trailer really got me excited. As a longtime lover of martial arts movies and especially the classic Kung Fu movies, the reveal trailer I watched back in February was a real eye-popper.
But that was the thing about that trailer. It wasn't just the incredible and authentic Kung Fu-ish gameplay that stood out to me. What caught my eye the most was when the main character actually died in combat. Now if you're a gamer, you obviously know how it works when you die. However, when the hero of Sifu was killed, that wasn't the end for him. It wasn't exactly game over and just restart the level. The main character mysteriously grew older and came back to life. And once he did, he got back up and kicked even more butt with greater skill. The trailer ended with the main character becoming an old man, basically a true sifu of Kung Fu.
That trailer was cool, it was flashy, and it was very weird. What was the deal with this expert martial artist who was seemingly immortal? Well, there haven't been too many story details released for the game, but there is a brief explanation as to why he can't die. The hero of Sifu carries a magical pendant that allows him to come back to life after dying. However, the pendant does take something from him in return: when he dies, it take years of his life away and he grows older. But when he does cling back to life, his greater age makes him wiser and a more skilled martial artist. In the terms of a gamer, him being older unlocks new abilities and you can whip out flashier Kung Fu moves.
If Sifu didn't look and sound awesome enough, that magical pendant really does add in something different. But I really want to take another minute to talk about the martial arts aspect to this game. The first gameplay we got to see put the main character in a narrow hallway where he used his flashy Kung Fu to knockout several thugs. As I watched it, I got a lot of vibes from all kinds of martial arts-related movies and shows. From the famous hallway fight scene from Oldboy, to the very well done hallway brawl from the Netflix Daredevil show, and most of all, the fight scenes from the Raid movies. Every martial arts fan must of seen those movies and if you watched the first gameplay trailer of Sifu, I guarantee you all thought of the Raid.
Now since Sifu will be a Playstation exclusive, and I have a PS4, I feel like Christmas will be coming early this year. Oh, and it will be released on PS5, but those are hard to get nowadays. For all you Playstation fans out there, Sifu will be a game that I think should be added to your collection. The only question is, when will it be released?
Well, independent developer and publisher Sloclap have been very discreet about releasing details about the game, but we did get a little more of a taste at IGN's recent E3 Summer of Gaming 2021 event. What we saw was even more awesome gameplay of Kung Fu action, but this time, it was all in a nightclub. So no narrow hallways, just a big nightclub with cool music. Oh, and a very badass female martial artist who beat the daylights out of the main character.
It's safe to say that Sifu went from giving me the Raid vibes, to John Wick. The only difference is that this guy didn't need guns. Heck, he just picked up a baseball bat for a few seconds, but he didn't even need it. The amount of flashy Kung Fu I saw in this game made me even more excited. The thing is, I'm not even a huge fan of the beat-'em-up games, but Sifu really stands out to me. Just the fact that it looks so authentic and so gritty just makes me more and more anxious that we don't have a definitive release date yet.
But hey, I can't wait, especially if Sloclap is taking more time to get this game right. Based on what I've seen, it seems like they've taken much time to make it look as authentic as possible. Flashy? Yes, but this is a game about Kung Fu. The thing is, I can just feel every punch and kick the main character throws. And with his ability to grow older as he comes back to life, that just makes him more skilled. What kind of abilities can we unlock with an older Sifu? Well, I'm guessing a lot more brutal Kung Fu techniques, but probably no ninja death touch. That probably sounds a little too far-fetched, but if they can make it look somewhat believable, I'll take it.
So what other plot details do we have for Sifu? Well, what's usually the plot for action movies? The main character's lover or family gets killed, then embark on a mission of vengeance. For the main protagonist of Sifu, it's exactly that. His family is killed by the violent gangs of a fictional city in China, and he is out for revenge. Okay, are we getting more John Wick vibes? I certainly am. What we got out of it was some incredible fight scenes that were unlike the usual fight scenes we're used to seeing in action movies. Yes, I know that's a movie and not a game, but still, I just can't ignore the vibes. If Sifu wants to add in some magical element, then why not? I have a feeling it will enhance the experience for us gamers and elevate the standard for beat-'em-up games.
Again, Sifu unfortunately has no release date, but let's hope we don't have to wait too long. That was just among the few incredible reveals at the E3 Summer of Gaming 2021 event. If you want to see more, check it out.