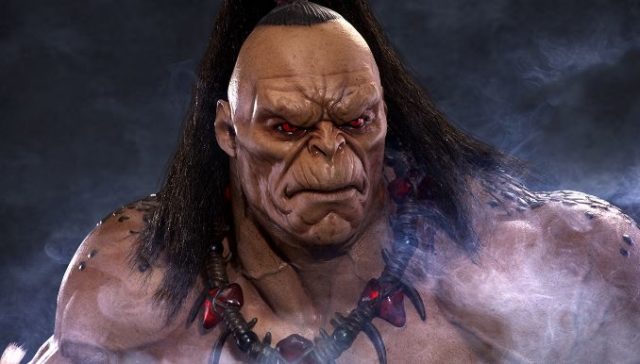 If you ever played Mortal Kombat you most certainly know who Goro is. Goro is one of the original characters debuting in the first Mortal Kombat arcade game as the sub-boss, and later appeared as the sub-boss of Mortal Kombat 4. He first became playable in the Game Boy port of Mortal Kombat. Goro also Goro appears in the first Mortal Kombat movie as Shang Tsung's most loyal servant and protector as well as the reigning champion of Mortal Kombat.
If there's one thing people NEVER forget about Goro, it's his appearance. He has multiple limbs, is super muscular and kind of reminds me of a giant mutant tribe member from the movie Apocalypto. He's one of those characters that both in a video game and movie that you can't unsee for at least 24 hours. He winds up in your nightmares. And now you can buy a statue of him, but it'll cost you.
Pop Culture Shock Toys is getting an exclusive Goro statue, based on the design from the first film, and it's going to be $1,400. It'll ship in the second quarter of 2018, and there's going to be a limited run of 150 figures. Well, now we know why it' so expensive.
P.S. the website actually offers payment plans. I'd imagine a conversation would go something like this
"So what'd you get for yourself for Christmas?"
"I bought a Mortal Kombat Goro Statue."
"Really? How much?"
"$1400"
"Are you insane?"
"Of course not, they offer payment plans."
"Oh, that's fine then."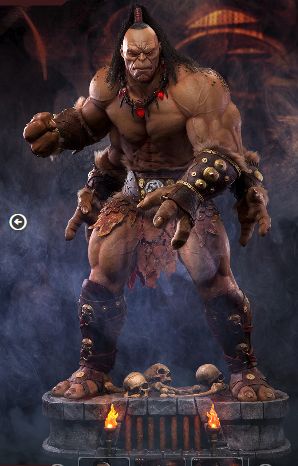 Tell us what's wrong with this post? How could we improve it? :)
Let us improve this post!