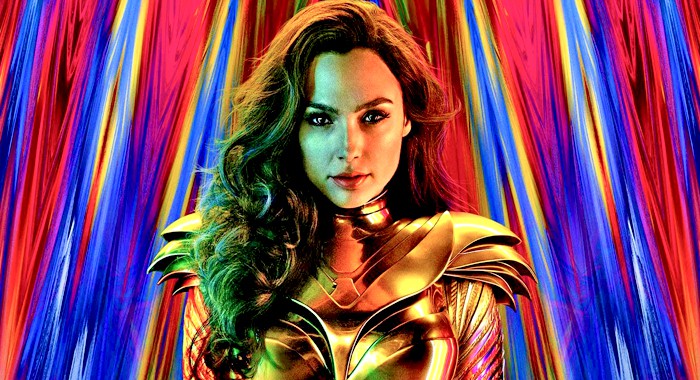 The success of the Wonder Woman film back in 2017 opened the door to more female-led superhero movies. With Captain Marvel and the recent Birds of Prey movie following the impact of Wonder Woman, female-led superhero movies are becoming more prominent. With the passing of International Women's Day, I think now would be an appropriate time to talk about how women are growing in the superhero role.
Scarlett Johansson finally got her wish to have a solo Black Widow movie, which will soon be released in May. Say it's long overdue, but it shows a tough female superhero kicking lots and lots of butt. I can't wait to see how it'll turn out, but it's got the political thriller vibe Winter Soldier had, only this movie will have Black Widow as the star. That's awesome, but what about the female representation? Having a super tough female isn't enough, because if they want to represent something, they have to do more than just look cool.
Let's go back to Wonder Woman and look back at the time period it was in. The young Diana was raised on an island filled with nothing but fellow women. No men were there to judge her or talk to her and the only way she discovered them was through stories. Then Steve Trevor came along and introduced her to the world of man. Unfortunately, it was time in history where men treated women like second-class citizens and that showed in the movie. Diana was looked down upon just for entering a room during a meeting and most men talked to her with no respect. That was sad to watch, but it reflected back to a time when women everywhere faced this kind of degradation.
Diana recognized this despicable treatment, but she didn't just complain about it, she rose above it. The scene where she ran across No Man's Land and led the soldiers was the perfect example of her ability to be a symbol of hope. She was a woman with shining armor leading a battalion of exhausted men to victory. Yes, she was naive, but her unshaken optimism allowed her to prove every man wrong and in that moment, she lived up to the name of Wonder Woman. DC had some missteps in the past but it's satisfying that their star female superhero relaunched their cinematic universe.
Wonder Woman wasn't great because it's a female-led superhero movie. The movie captured everything that the DC heroine represents: A woman capable of being strong in a man's world. That's the message the character has been delivering for generations and her movie showed the best representation of that. Where the Wonder Woman movie succeeded, other female-led superhero movies must follow. That doesn't mean have women wear cool costumes and beat up men. That's not the kind of representation females need. What they really need is to show their ability to push themselves beyond their limits. Wonder Woman did exactly that in her movie and  as the female superhero icon, others need to take notes from her.
This was shown in Captain Marvel where Carol Danvers had flashbacks during her time in the Air Force. She physically struggled to keep up with her male comrades, and they didn't hold back in reminding her. Even her mentor, Yon-Rogg, was hard on her and constantly told her she needed to prove herself. By the time they confronted each other, she defeated him by outwitting him and claimed she had nothing to prove. There was no awesome fight between them, but Carol rose above what was expected of her by outwitting her enemies.
What about the other female-led superhero movie from DC? Harley Quinn: Birds of Prey was a film that had several women flex their muscles and boy, did they kill it. In a city filled with misogynistic men, Harley and the Birds of Prey joined forces and stood up to the hate. What made Harley's story so particularly tangible was her break up from the Joker. Their relationship was toxic and abusive, but being with him was all she knew. How could she move on from a relationship like that? It's a tough path that many women unfortunately walk, but there's a purpose for it. Separating herself from the Joker made Harley a stronger person and a better one as well. She went legit and even became more heroic, protecting a young girl from a brutal crime lord.
The story of Harley is one of true emancipation (hence the longer title), and most importantly, it's surprisingly relatable. Wonder Woman and Captain Marvel didn't show these elements, and that's what made it different. Each of the big female-led superhero movies had something that showed how strong women can be and it's this formula future movies must repeat. What other female-led superhero movies are coming our way? Well, Marvel of course has Black Widow coming in May, but she's not their only female powerhouse.
They have a female Hulk (literally) called She-Hulk getting her own show on Disneyplus. She's the cousin to Bruce Banner known as Jennifer Walters. As Walters, she is a timid lawyer, but as She-Hulk, she's one green female you don't want to mess with. She-Hulk can be a mixture of Wonder Woman and Captain Marvel, showing her true strength in a "man's world," while flexing her intelligence to back up the muscle. The advantage of having her own show will only allow for the chance to expand on her development. Heck, even Jane Foster will be taking over the mantle of Thor. That'll be interesting to see, but she's got some big shoes to fill. A mortal woman becoming a god will be one heck of test of strength.
What other female-led superhero movies from DC are coming? Wonder Woman 1984 is coming in June, but how about some newcomers? Some rumored projects in development are Batgirl and Supergirl. For now, they are just rumored, but I personally hope they get greenlighted. The story of Batgirl is one of tragedy, since she was confined to a wheelchair, and became Oracle. Despite being handicapped, she didn't stop being an effective crimefighter and eventually became Batgirl again. Supergirl's story is similar to Wonder Woman's, as she was a fish out of water who had to learn and become strong. Batgirl can be a inspiration for those with disabilities, while Supergirl can bring a great coming-of-age aspect for young girls to the DCEU.
The list of potential is huge, but female-led superhero movies will expand. Women kicking butt is fun to watch but they now have the chance to do so much more in the superhero genre. I say bring on the tough women and let them do their thing.