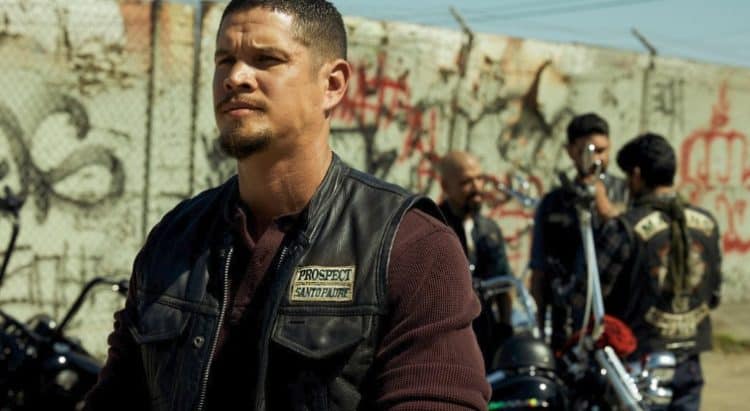 It depends on who you ask about the show Mayans as to whether it will be just as good as Sons of Anarchy, from which it draws its story, or if it will be one of those many spinoffs that is good in its own right but doesn't manage to capture the same attention as the original show. A lot of people still seem to be on the fence while many are convinced that it will live up to Kurt Sutter's original creation. Those that are speculative about the show at this time however might be on the right track simply because history speaks louder than the current trends if one really leans in to listen. The hype and the buildup of each and every individual show that's been introduced to the public for the last several decades tends to pay a small homage to the show it came from, or the ideas that came before it, but as is to be expected every last one of them attempts to do something that they believe people haven't seen before. Mayans is that type of show, it's attempting to break new ground and show people something that SOA didn't do, or something similar in a different way that might continue to draw their attention. The only problem with that, and Kurt Sutter has to realize this, is that when it comes to dramas about such things as gangs and their many different activities the margin for error is getting very slim.
Mayans does in fact look like a very promising show, but from the outset it looks like another SOA that is simply switching camps and showing a different camp within the biker culture. There's no doubt it's going to be something that people can enjoy and will display a few very big differences that SAMCRO either did or didn't have to deal with, but when you look at SOA you've got to realize that SAMCRO was primarily Caucasian males and therefore was its own subculture in a way. The Mayans are going to be showing a different angle of the average MC, but in many ways it already looks as though they might be following a few familiar patterns.
In one way it's the difficulty of capturing lightning in a bottle once and then trying to do it again. Will people turn on Mayans and be entertained? Sure. Will those that loved SOA give Mayans a chance? Sure. The MC was after all prevalent throughout the seven seasons of SOA and the few members we saw were interesting enough to wonder about since they were well-developed and given just detail to serve as backup characters and supporting parts for the original show. But the big problem with Mayans is that despite waiting for a while to bring it out, Kurt Sutter is still in the MC mindset and while that will undoubtedly serve him well it's bound to get stale after a while if he keeps pushing it. Some might disagree and claim that this could be his calling card and therefore the main reason why he's still around after a while, but the truth is that at one point SOA was starting to drift and the audience realized it. The ratings were getting lower as the show wore on and the continuing developments were displeasing the fans to such a degree that it was swiftly becoming called a soap opera on motorcycles.
The relevance of this fact when it comes to Mayans is that it could very well happen to this show as well. SOA managed to survive by turning up the heat and keeping the show moving with enough action, violence, and intrigue, and that's what Mayans will have to do in order to simply survive the critics. So far the show is managing to get the attention of those that never wanted SOA to end, but how long it will keep that attention is anyone's guess at this time. The simple fact is that Sons of Anarchy came first, and as a rule the first is usually the best unless it bombs out so badly that the second go-around is a shot at redemption. Sons of Anarchy wasn't perfect of course, but it offered enough of a story line and an interesting conclusion that saw the MC nearly destroyed and yet saved at the same time by the one man within the group that never wanted control but eventually had no choice but to take it. There are so many arguments that can be made about SOA and how Mayans will stack up, but one thing is for certain, Mayans has a LONG way to go in order to surpass SOA.
If the show makes that mark and continues to move forward then it will prove these words wrong. But that's a long, hard hill to climb.