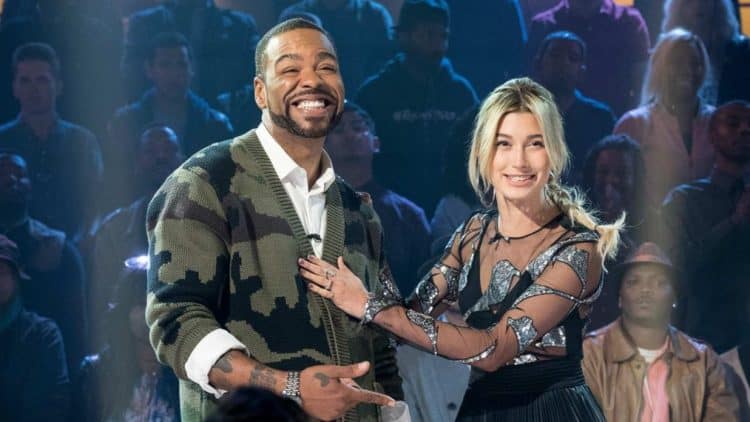 Drop the Mic is a spinoff of the same show that James Corden made popular on The Late Late Show with James Corden and is basically a rap battle of such proportions that one can't help but laugh and be insanely entertained as contestants are allowed a certain amount of time to spit a few rhymes and absolutely obliterate their opponent. Now coming into its third season the show has been seen as more than popular enough as it features some very famous individuals squaring off against one another in battles that are hosted by Method Man and Hailey Bieber, who add a touch of class to the show as well as expertise that allows it to be counted as one of those programs that people watch because they feel the need to see just what kind of skills the contestants actually have. James Corden doesn't have an on screen presence for this show but he does act as executive producer.
For the past two seasons the rap battles have come across as both hilarious and unexpected since there hasn't been a whole lot of expectation with some of the contestants who don't seem to have a solid background in the rap game. Yet they've still managed to get up on stage and do something no matter that some of them have been going up against actual musicians that have a great deal of skill on the mic and can lay down some serious rhymes. Those that aren't as skilled as their fellow contestants are still fun to watch however since their effort and their ability to put forth an act that's nothing short of memorable is still something to be seen. There was even an episode in which Jack and Kelly Osborne went at one another in the first ever sibling battle as it turns out. You can imagine that the two of them had plenty of dirt to use on one another once they got to the stage, but it was a matter of who would use it best when the smoke cleared.
In a way this show has almost taken on the same kind of feel as a Celebrity DeathMatch that used to be featured on MTV since it pits some of the most opposed forces against one another such as Rikki Lake and Jerry Springer, WWE Divas vs. the girls of GLOW, and even Kevin Smith vs. Jason Mewes. If you know about Jay and Silent Bob that last one should strike a pretty funny chord. But all in all this show is something that's kind of special since it's one of those that really has no other outcome but the favor of the crowd and who they think did the job when they got on stage. It's pure in a way that hasn't been seen in a while since, much like Lip Sync Battle, it's a show that caters mostly to the desires of the audience to see some of the most famous names in sports, music, and acting go at one another in a manner that's kind of embarrassing in a way but still allows them to have a good amount of fun and really bring the heat at the same time. After all, if you can't handle a bit of criticism and whatnot then you probably shouldn't be in show business to begin with, or anything that has to deal with public opinion.
At the end of the night however the best part is that there's nothing personal about this show and it's all a lot of fun to be had while having a good laugh and entertaining the people as always. Whether it's meant to last or not is going to be something that gets decided later on since a lot of shows never know the answer to that question until a few seasons into their run. The lucky ones make at least five seasons or more while those that lose momentum kind of fade out after a few lackluster showings. But this show, so far, has been a laugh riot the whole way through since pitting the past stars against the new and the favorites against the infamous is something that a lot of people would gladly admit is the kind of entertainment that you can honestly listen to and watch without any judgment and without any seriously high expectations. It's not meant to be high drama or sophisticated comedy, they're getting up on stage and tearing one another apart with rhymes that flow forth in a torrent of what some might call verbal abuse but most of us just call sheer entertainment that's able to get and keep our attention. The only hiccup the show has had lately came in the form of having to shelve the idea of Jussie Smollett appearing on the show since his arrest made that kind of a bad idea.
Tell us what's wrong with this post? How could we improve it? :)
Let us improve this post!