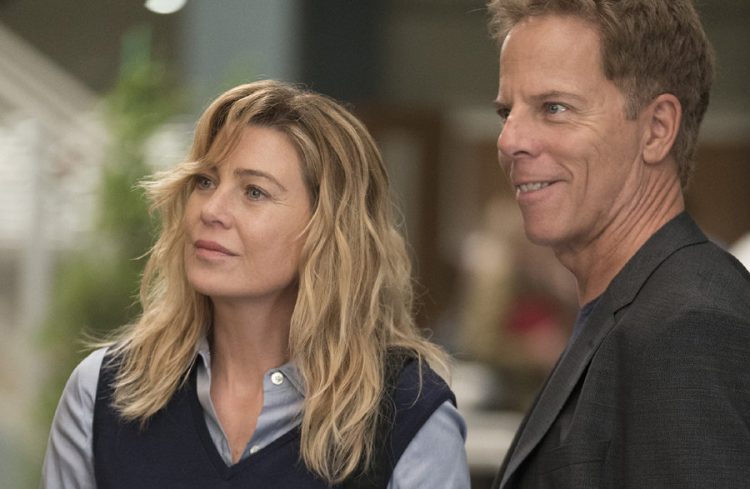 Grey's Anatomy is one of the most successful ABC drama series of all-time, so most people are fully aware of this series. However, for those of you who don't, it is a medical drama series that was created by Shondra Rhimes that first aired on ABC in 2005. It follows the lives and work activities of the doctors at a fictional Seattle hospital. The series has an ensemble cast, although some would consider Dr. Meredith Grey, played by Ellen Pompeo, as the lead character. The series has now completed 16 seasons, so it is the longest-running medical drama ever aired in the United States. So, what does the future hold for Grey's Anatomy? Here are just some of the reasons why this series has the potential to continue until season 20.
The Huge Fanbase
Grey's Anatomy has established a huge fan base over the years, and this means it has maintained high viewing figures throughout the 16 seasons. It remains one of the highest-rated shows in the 18-49 demographic, and it was the highest-rated drama that is broadcast by ABC during season 15. On the list of all dramas on broadcast television, it is ranked in the third position. It has also been well received by critics throughout its run. The series has also become a high earner for the network in terms of advertising revenue. While it maintains such a strong fan base, there is no reason to cancel this series.
The Potential for Storylines
Grey's Anatomy has already covered many fantastic storylines, but there is still the potential for many more to come. With a vast array of medical conditions and potential disasters from which the writers can choose, fans can expect the storylines to remain as dramatic and exciting as ever. The introduction of new characters in the coming seasons will also expand the potential for introducing new storylines that will captivate viewers and hold them in suspense between each episode.
The Connection with Meredith Grey
Elite Daily describes Ellen Pompeo's acting as a gift to the world as she portrays Dr. Meredith Grey. This character is central to most of the storylines in the series and has appeared in every episode since the show first aired in 2005. Viewers have established a connection with this character as they feel they have shared the experience of everything that life has thrown at her. Some of her low points have included the deaths of her mother, her husband, her sister, and her friend George. She has also been beaten almost to death, almost died when she drowned, narrowly missed death in a bomb explosion, and survived a plane crash.
The Emotional Journey
It is not just Meredith's life that has taken viewers on an emotional journey, the lives of the other doctors and many of the patients have also hit fans emotionally. Just some examples include Jackson and Avery's son Samuel dying, Christina leaving for Switzerland, the breakdown of Arizona and Callie's relationship, and Webber discovering that Maggie Pierce is his daughter from his relationship with Meredith's mother, Ellis Grey. Almost every storyline in the series has an emotional element to which the viewers can connect.
The Strong Characters
Each viewer has their own favorite character, and there are many strong characters to choose between in this series. While some people love Meredith's pragmatic approach to life, others will love Miranda Bailey's fierce attitude and her determination to become a woman in the highest position in the hospital. Many people find the doctors in this series inspirational and watching them deal with multiple difficult situations is captivating. There are four characters that have been in the series throughout its run. These are Meredith Grey, Miranda Bailey, Richard Webber, and Alex Karev. These are played by Ellen Pompeo, Chandra Wilson, James Pickens, Jr., and Justin Chamber, respectively.
Unique Medical Cases
One of the biggest attractions of this series is the medical cases, as this is a popular genre amongst viewers. Grey's Anatomy highlights a combination of common medical conditions and extremely rare cases, some of which are unique. It tells these stories from the perspectives of both the patients and the doctors. Viewers can see the surgical procedures used to treat life-threatening conditions, which adds elements of excitement and drama to each episode. Watching this series is also a fantastic opportunity to learn about surgical and technological innovations in the field of medicine, which is a fascinating subject. Some viewers love the educational element of the medical storylines, while others love the fact that there are gory scenes to watch.
The Familiarity
This series has been around so long that it now has a sense of familiarity for viewers, says Bustle. Even if you miss it for a while, it is easy to get back into. This is helped by characters that make a comeback. Sometimes, a big case from several seasons ago returns with a new medical mystery for the doctors to solve. Similarly, doctors sometimes make a comeback. For example, Teddy Altman leaves the series but then makes a comeback in season 14.
It is Relatable
Most viewers can relate to something in this series. Either they see elements of their personality in one of the characters, or there are storylines that relate to their own experiences. This might be an experience relating to a medical condition, or one of the storylines featuring the relationships between the doctors. The fact that people can relate to the characters and the stories adds to the appeal of this medical drama.
Overall, there is still a lot more that 'Grey's Anatomy can give. It has become hugely popular and still has a lot of potential in terms of storylines and character development. While the series maintains its fanbase and can continue to deliver new and exciting storylines featuring strong characters, there is no reason why ABC should cancel this series.