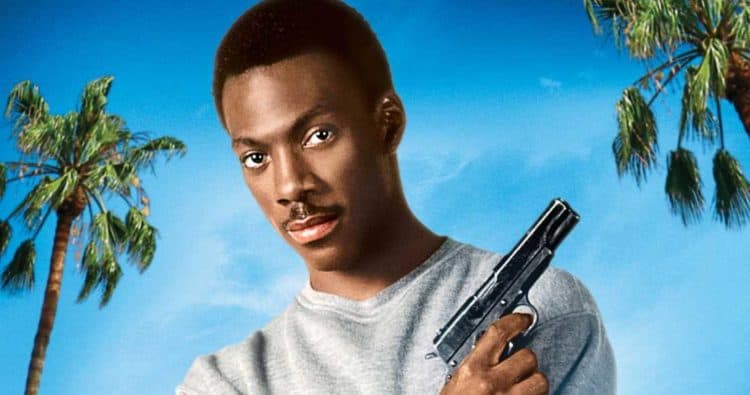 Stating that a well-liked and respected actor shouldn't do something these days isn't exactly a popular opinion, and it's bound to be one of those that gets shouted down in favor of making something that the people want to see even if it's not the wisest move in cinematic history. Coming 2 America managed to get a lot of attention to be certain, but this had more to do with spectacle and expectation than anything else considering that many people, once watching the movie, admitted that it was funny and somewhat charming, but not exactly a fit sequel. Those that want to deny this are plentiful and are likely also the same folks that would love to see another Beverly Hills Cop, even if it means another movie that might not live up to the original. Sequels aren't always bound to be worse than the original movie but the fact is that they do have a tough time living up to the expectations that emerge the moment they're mentioned. There have been plenty of sequels over the course of cinematic history that have defied expectations and blown people away, but Beverly Hills Cop 4 should have happened years ago if it was going to happen at all. As of now, quite a few of the sequels that have been coming from various actors feel like attempts at reviving ideas that were put to rest years ago and were given a fitting sendoff that didn't require another sequel.
Seriously, Coming to America had a solid ending that didn't need to be revisited, as did Beverly Hills Cop, which has already received two sequels that only became progressively worse as various characters ended up fading off and the story had to be reinvented to make it work. After a while the thought was to finally make it a TV show, but when the attempt was made it didn't really pan out. The funny thing about this is that no one wants to admit that while the story of Beverly Hills Cop was great and a lot of fun, it started to fade as the sequels kept coming. Eddie Murphy is a funny guy without any doubt, so there's nothing to say that he can't keep telling jokes and coming up with new scenarios, but trying to do the same thing in different ways for multiple movies isn't working quite as well no matter what the box office says. One thing that would be great if people finally understood it is that the box office numbers don't lie when it comes to how many people show up to watch a movie, but they don't tell the whole story either when it comes to the overall reception of the movie. If anyone really wants to see how well the last movie was received, ask someone what it was about and what was so memorable about it. If they say that it starred Eddie Murphy then you've got your answer, since it means that anything else about the movie wasn't really that great.
The age of sequels is fully upon us and has been for a while, but it's not exactly an upward movement since Coming 2 America wasn't horrible, but it wasn't quite as great as the first movie, no matter how people want to crow that it was one of the most-watched movies of recent times. Again, that's pretty misleading since curiosity tends to get the best of many of us and of course, years later we're going to want to see what Murphy had to offer in terms of another story. But the stretching and twisting of the story didn't help matters, and while some people thought that the sequel was great, others believed that it was a lesser attempt than the first movie since it was playing upon events that had already happened and retconned the story in order to fit a narrative that would promote personal growth and the changing of old, antiquated ideas. The idea of playing to a 'woke' crowd, or trying to push a woke narrative, didn't really help Coming 2 America, nor is it bound to help another Beverly Hills Cop movie if Murphy does decide to go forward with it. If anything, it feels as though the third movie should have been the absolute last since it appeared as though Foley had finally found someone to share his life with and a way to move forward with life rather than continue to get himself into trouble.
But the feeling of aging stars needing to continue or protect their legacy is something that isn't bound to go away overnight, unfortunately. For one reason or another, more than one celebrity past their prime feels this inane need to continue one or more stories that have run their course and either need a seriously good remake or reboot or need to be left alone finally. It's so much easier to enjoy a story when it's allowed to remain a legend instead of continuing onward to become a mockery of what it used to be.
Tell us what's wrong with this post? How could we improve it? :)
Let us improve this post!