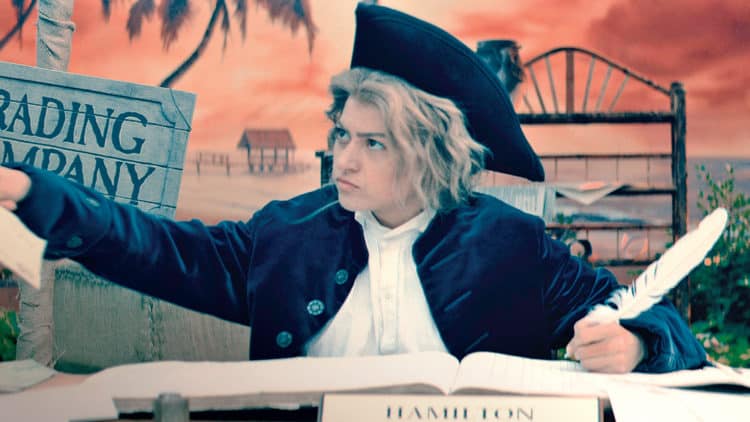 Comedy Central is on a role apparently when it comes to canceling shows that people found hilarious since now Drunk History is on the list of programs that will be cut off before their next season. Unlike Tosh.0 though it would appear that Drunk History is simply going away and won't be picked up by another network. There are a couple of reasons why the show is going away, one of those being obvious among the two since the pandemic enforced the shutdown of pretty much every major studio at one point and limited everyone in show business to how much they could really do. Animation is about the only thing that can be done with any amount of efficiency when people can't be in the same vicinity for fear of spreading the coronavirus, so adult animation is where Comedy Central has decided to look to for their future as the live-action shows are being dropped left and right. How this will affect the channel overall is uncertain at this time but it does feel as though it might not be that bad of an idea in the short-term since the flagship series of Comedy Central is South Park, which is all animation and is definitely a more adult-oriented program.
For six seasons Drunk History has been one of the more well-respected shows on Comedy Central and it's bound to happen that someone is going to wonder if it can or can't be brought back to another network where it can continue to thrive. It might take a lot of ambition and a great deal of effort to make it happen, but it does feel as though someone might want to at least make a go of it. At the moment Tosh.0 is looking around for anyone that might want to let his show land on their network, but there's been no real word yet if Drunk History is going to make this kind of thing happen. It could likely be added to just about any streaming network since the content is about what a person would expect given the name of the show, and to be fair any criticisms it might endure haven't been able to derail it yet, so it's likely that it could do very well on another network if such a thing was allowed to happen. But it could be that this show will simply drift off and be featured in reruns at best since to be realistic not every show that's being cut is going to make its way back to prominence by heading to other pastures.
The idea that the show could land on another network might be the only way to make sure that it doesn't fade from memory since otherwise, the fact is that a great many shows and movies are still coming out on a regular basis, but are going directly to video as the networks and various studios are in need of a way to make certain that they can capitalize on the fact that the shutdown has eliminated a big part of their competition, the theaters. With that still in effect for a while, until theaters get to open their doors again, it's easy to think that any network that wants to welcome whatever anyone is getting rid of might be better off since they could add it to their lineup and possibly gain the viewers that come with it. Such a move is kind of a long shot to be certain since there's no guarantee that viewers are going to follow, but it's worth the effort since it could lead to new subscribers that might come for the one show and stay for the rest of what each network could offer. Airing all six seasons on any one network would be a great idea to start with and could hopefully last long enough until a season 7 could possibly be filmed and released.
Thanks to the pandemic it's become enough for each person to wonder just how much TV and movies are going to change, and so far we've been given a few answers including this one when it comes to seeing just how things are going to be different and how they might look in the year to come. 2020 has been a rough time for just about everyone as it's brought on little more than constant irritation and frustration when it comes to the changes that we've had to deal with and the effect that they've had on so many different facets of life. Hopefully, Drunk History won't just up and go away since quite a few people enjoy the show, but until there's any word that someone wants to pick the show up and run with it, enjoying the last six seasons might be the only way to really treasure it.