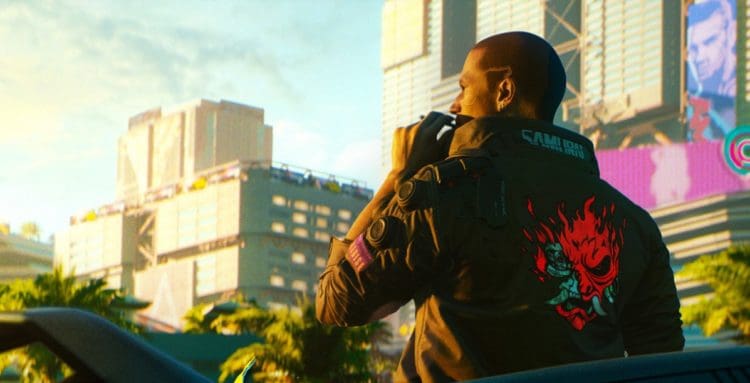 Cyberpunk 2077 is definitely an ambitious game as Cory Gravelle from ScreenRant has said, especially given that its content and the apparent issue it's had with representing gender and race has been something that's been cropping up. From the cinematic trailer it would appear that there's nothing really wrong with it unless you happen to think that it's not diverse enough, but then if all you've seen is the trailer then you're not judging it fairly at this point and might need to see more of the game to really make a valid opinion. As of right now though the biggest game-changing part about this title could be that it doesn't confine a character to one gender when making their character in the creation stage.
Despite the red flags one would almost think that this would be something that a lot of gamers who are transgender or are at least interested in such a development would find agreeable. Fraser Brown of PC Gamer has gone on to describe just how some folks think about this and what the studio is doing to try and make it a seamless and harmless transition for those that would enjoy the idea and possibly make good use of it. After all it would allow a player to create a character that is more to their liking and could therefore represent them in a much better light. A lot of people throughout the last several years seemed to have expressed a desire to see more options in video games than the standard binary choices that have been around since before gaming was all that big, and it would appear that some folks are starting to listen and make good on that idea. Whether it will be as widely accepted or not has yet to be seen, but so far it seems as though it could be a revolutionary bit of development that might catapult gaming into a new generation.
Thus far the story seems to be pretty intense since it takes place in the gritty underworld of society where the player gets to play the part of a criminal that has undergone a great deal of body enhancement, which seems to be the trend of the day for many people since in the trailer you can see how many individuals have been enhanced to the point that they seem more machine than human. But apart from this glorious strangeness that brings back memories of Ghost in the Shell and other various shows and movies, the whole thing seems to revolve around a specialized biochip that the character is carrying and has to figure out how to use in the most efficient manner. The inclusion of Keanu Reeves as Johnny Silverhand is a nice touch since a lot of gamers are no doubt going to enjoy it given that Reeves has been one of the most popular media figures for a while now.
So far the story sounds quite interesting and is worth a look, but as Vic Hood, Henry St. Leger, and Emma Boyle from TechRadar have announced, the game won't be making its arrival until April 16 of 2020. As a lot of gamers know its wiser to think that this exact date could easily be changed if things go sideways or possibly just don't vibe as they've been known to do in the past. But at the very least 2020 seems as though it will see the release of this game all the same whether it's earlier or later. Thus far though it looks as though it's worth waiting for since it will likely be a puzzling but action-filled title that a lot of people will easily fall into. The dark, gritty nature of it is something that a lot of people tend to gravitate towards since for a long time people have been attracted to anything that seems dramatic, dangerous, and in some ways inherently dark. A lot of people might try to deny this, but there is an allure to the darker nature of humanity than they would care to admit, a pull of sorts that many people no longer try to resist when it comes to gaming.
While it might still be a ways off when it comes to getting to play the game a lot of people are still going to be wondering just what might await them since quite honestly it looks intense and nothing short of pulse-pounding given that the cinematic trailer that's been released seems like something that might be featured in a full-length movie. Given the kind of story it is and the graphics that are nothing short of amazing it seems far to say that Cyberpunk 2077 is going to be a hit when it comes out, or at least that's the hope. April can't come soon enough for some folks.
Tell us what's wrong with this post? How could we improve it? :)
Let us improve this post!