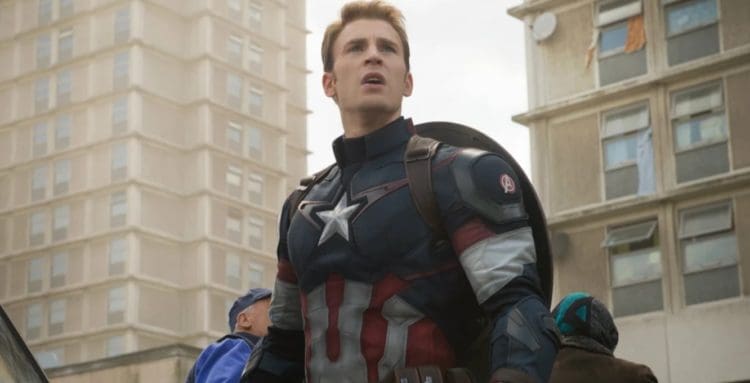 Seriously it's kind of hard to see Chris Evans as the bad guy that often since he's played the hero so many times that it's become a part of how people see him. But after Knives Out and thanks to the fact that he did play an evil ex on Scott Pilgrim vs. The World it's not so far out of bounds as to be impossible. But the role that has Joey Paur of GeekTyrant and so many others talking at the moment is the upcoming spot he's taking in the remake of Little Shop of Horrors as the sadistic Dentist character that was so well-performed by Steve Martin back in the day. He'll be joined by Taron Egerton as Seymour and Scarlett Johansson as Audrey, with the voice of the man-eating plant, Audrey 2, being taken on by none other than Billy Porter. So far the cast sounds as though it could work in a big way but like always it's kind of interesting to see just how bad Evans can really get since his hero days have made it clear that a lot of people enjoy watching him play the part of the good guy. Given how much people liked Knives Out though it could be that he might turn heel for a while if only to shake things up a bit and possibly introduce people to a new side of him that we don't get to see that often. But then again it could have just been a great opportunity that he didn't want to pass up on.
No one is saying that he'll do a better job than Steve Martin did so let's lay that rumor and that argument to rest at the moment, just as we can lay to rest any mention of comparing the two movies. People will do it anyway but the point here is that the cast has been picked in a way that makes sense really since comparing Evans and Egerton is kind of like putting Steve Martin and Rick Moranis side by side. Evans does have a good three inches on Egerton and there is a noticeable size difference as well. As far as Scarlett Johansson playing the dizty but dreamy Audrey it's kind of hard to say a complete and utter 'yes' to the idea despite the fact that she's an astounding actress that has a lot of experience and should nail the role perfectly. It's the whole 'dizty' part that doesn't really track with Johansson since she's played the role of a strong woman in her movies for so long now that seeing her as anything but the confident, empowered female she's been is bound to be just a little difficult unless they change the role of Audrey somehow. Let's be fair here, back in the 80s Audrey wasn't entirely stupid but she wasn't a rocket scientist either, and certainly wasn't as confident in herself as someone that's played Black Widow for years would expect to be. So yeah, it's going to be kind of a switch if the movie does include the parts where the Dentist smacks Audrey around a bit, especially since unless the movie is set as a period piece one can imagine that a lot of fans might actually have a problem with it.
To be realistic fans are likely going to have a problem with anything they deem isn't correct or in any way shaped to their liking, but hopefully that won't be the case with this remake. Among the man movies that are being remade and rebooted and just plain ripped apart and redone this is one that could have been left alone, but there's always hope that any reboot will do some sort of justice to the original it was crafted from, and so far the cast is at least impressive enough to make one think that it could actually go somewhere. Now all we need to do is see the set designs and the look of Audrey 2 and maybe fans will be a little more receptive to the whole idea. In truth there aren't too many naysayers at the moment which is kind of nice to see since it would mean that the story itself is what people happen to like and that the overall idea of who's playing what role might not matter unless someone in casting really mucks things up. There were plenty of stars in the 1980s version if you remember as the movie also had James Belushi and John Candy as well as several other notable names from that time period. At the moment though the main characters that anyone is really interested in are those that we've heard at least something about at this point, and thus far the casting hasn't really disappointed. Hopefully the movie can go off without a hitch, but we'll see as things continue to move along.