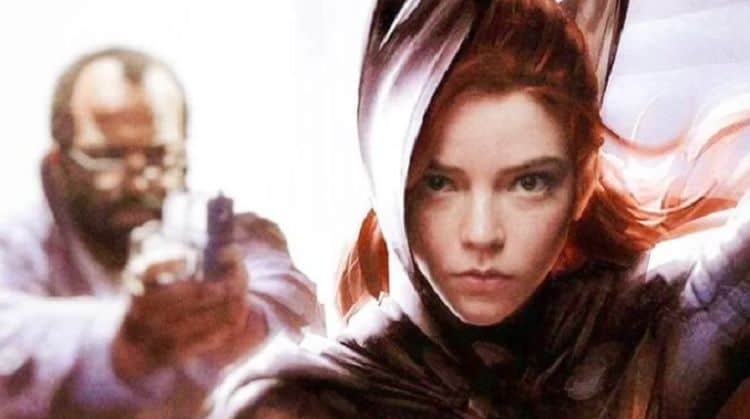 The easy answer to why Anya Taylor-Joy should play Barbara Gordon/Batgirl is that from the fan art she looks awesome, so there's no reason to NOT use her since she could be rather impressive if she turned out to be the top choice. But apart from that, she's already been part of a superhero movie, kind of, since she played Magik in The New Mutants, which wasn't that well-received but still had a few decent effects. But her career has also been on the rise in recent years with The Witch, Split, Glass, and The Queen's Gambit being among her most noticed performances as she's continued to rise in the eyes of many fans. There's also a deceptive innocence to Anya's appearance that gives people the idea that she can play a very convincingly mild-mannered woman that can turn around and become absolutely ferocious, as she has on-screen in The New Mutants. It feels likely that there would be those that might speak in opposition as to her casting, but at the same time, one might need to remember that she's being talked about for Bat GIRL, not Bat WOMAN. Those that might want to rant and rave about putting a woman of color in this role might need to take a step back and let their wokeness subside before getting back into the discussion, especially since Batwoman hasn't been doing too hot as of late despite the fact that a POC was given the role most recently.
A Batgirl film was just confirmed for HBO Max, and I can't help but think of Anya playing Babs.#AnyaTaylorJoy #TheBatman #DCEU pic.twitter.com/EAZsxc2g3h

— Delar (@dellark_) March 12, 2021
These days a lot of people are being looked at for superhero roles, and there are plenty that don't want to go down this road since the possible outcomes do include mucking up a person's career a bit and making it difficult to be taken seriously after putting on a tight-fitting outfit and cavorting about as a hero or a villain. But considering that Anya has already taken on the role of a mutant that would eventually become a hero, seeing her as a super-intelligent crimefighter isn't that big of a leap and could be a positive one to be certain. She's been around heroes and villains long enough at this point to have some experience with the idea of it, but stepping into the boots of one of the most well-known female superheroes would be a huge deal since it would be a commitment that a lot of people don't appear to want to make unless there are certain guarantees to go with it. Being a part of a superhero movie could possibly lead to multiple movies if things go right for those involved, and then again it could tank their career, or at least mar it if things go awry.
Her acting talent isn't the issue here, to be honest, but it's the very idea of a Batgirl movie being made in the first place that might give some folks pause since there's no idea whether it's going to line up with the DC universe or if it's going to be another stand-alone movie that will seek to survive on its own. There are some that would love to see Batfleck, Batman with Ben Affleck, take advantage of this idea and make a combined movie, while there are others that might want to see if she can go it alone to start with, and perhaps introduce Batman at the end of the movie, or at some later point that might make sense. One has to remember that Batgirl became a superhero in part because of Batman and that there have been several issues over the years that eventually led to her return as Oracle. In other words, her story depends pretty heavily on the rest of the Bat-family and the Joker being present since unless the movie is going to change things around in a fundamental way there would eventually be the need for the inclusion of other characters that would help to tell Barbara's tale as it's happened in the comics. Whether that's the plan or not is hard to know since this would appear to be an attempt to bring another DC character into the fold, hopefully in a way that will help her to stick around.
Anya Taylor-Joy is a good pick for this role largely because she has the look, the body type, and she's proven that she has the kind of acting ability and attitude that can switch from being a calm and composed young woman to being someone that people might not want to mess with if she gets too riled up. Batgirl has never really been known as the hardest of the bunch, but she's been known to knock down her fair share of bad guys over the years, meaning that she's no pushover. It could be an interesting idea to see Anya in this role, if only because she'd probably do fairly well.