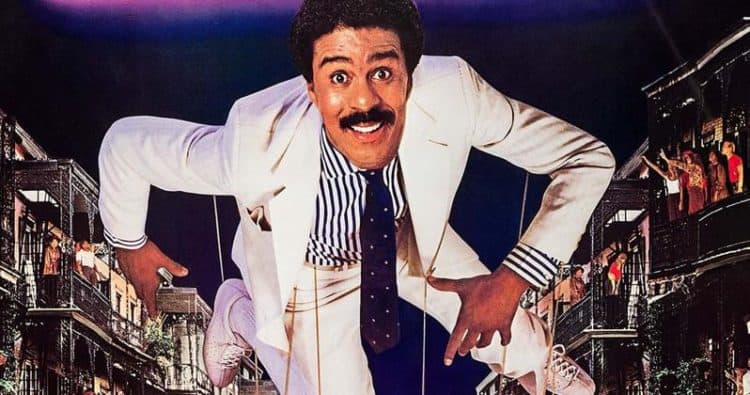 The question of just who is going to stand in for such a legendary comedian is hard to answer since many have modeled themselves after Richard Pryor in the past despite going their own way after a while. It's not hard to see why since the famous comedian came from virtually nothing to being one of the funniest men in show business and an icon that people couldn't get enough of. It's interesting to think that when he first showed up on the scene he wasn't much, he had stage fright, and his past was kind of riddled with a laundry list of problems that stemmed from childhood to his time in the US Army. But once he hit his stride, Pryor was one of the most unstoppable comedians that anyone could think of, and was usually at the top of the list in his time when he became one of the funniest men in the world. That's not an exaggeration to be certain, since Pryor's name could be heard far and wide considering that after a while, his content became fairly controversial and helped usher in a new era of comedy that was almost unheard of in the past. A better question is why a Richard Pryor biopic hasn't come along already, but of course, that's kind of a moot point since it could be that the idea was there, but who to use for the story wasn't a certainty yet.
The whole idea of who to use in his place is bound to be at least a little difficult since as it goes with many people, it's a bit tough to really nail the aspects of a person like Pryor since he was such a unique individual and as such is kind of hard to nail down in a perfect manner. Some folks might think that this would be fairly simple to work around, but hopefully, those that are in charge of creating this biopic will take their time and consider just what will be best for the project rather than pick just anyone they happen to think has the skill and the look. Movies dealing with the lives of those that have come and gone and entertained the masses in such a way are often hailed as either great and entertaining movies or a shallow dip into a life that was nothing like what the movie depicts. Sadly this is the truth since a few famous faces have received the movie treatment and have been bungled on purpose or because of the director's desire to tell a story instead of the unvarnished truth. Sometimes this might happen due to rumors and secondhand stories that turn out to be anything but true, but the truth is while people do enjoy a good story, sometimes the past of each star isn't as glamorous or as pleasing as people might want to think. Many directors tend to want to show a story, not the hard and sometimes scary truth, but the thing is, a lot of people feel better getting the true story instead of a tale that gives their favorite celebrities an out when it comes to shucking personal responsibility. Cynical as that sounds, it allows people to relate to celebrities in a big way since it reminds us that they're fallible, no matter how glamorized they become.
It's easy to admit that that seeing some of our favorite celebrities in a good light is appealing and might make a lot of people happy since it would indicate that we get to see the best of them and not have to focus on anything that might have been troubling in their past. But the disillusionment is tougher to accept when one finally looks up the history of said celebrities and finds out that the movie was more of a fantasy tale and didn't inform the fans of everything, and even glossed over certain points by erasing all possible responsibility that the individual might have had. In this light, a few biopics have been kind of irresponsible and not at all realistic. Hopefully, Richard Pryor's movie will be able to show the good and the bad and allow the fans to figure out for themselves just what they want to believe and focus on. The history of almost any person is fraught with negative moments as well as positive, and accepting the negatives for what they are, whether a person wants to judge another or not, is far more liberating than hiding the true story away in order to give fans the fantasy that will create the happy ending out of a desire to glorify those that made just as many mistakes in their lives as anyone else. Sometimes, seeing that big-time celebrities did in fact have faults is far better than painting them in a manner that shows their triumphs but not their failures. It humanizes them to be honest, and it's thus easier to respect them as people, not just icons.