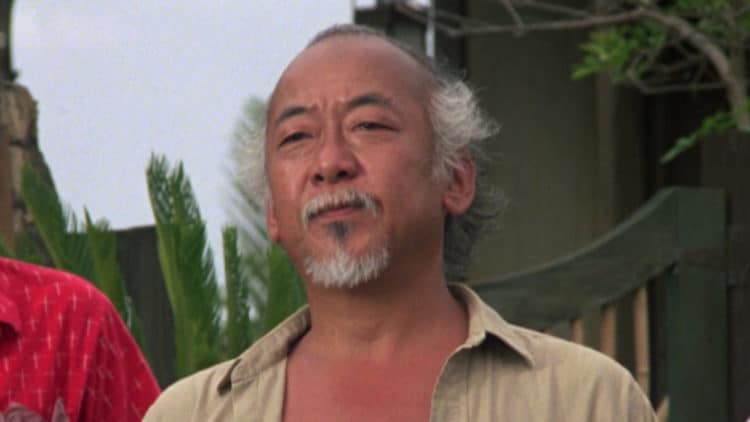 This is a tough one since there's really no replacing Mr. Miyagi, which is to say that it shouldn't even be attempted. But showing Miyagi during his younger years, either when he still called Okinawa his home, or perhaps after he'd left, would be ideal since it would leave room for a much younger actor and perhaps be used to give a little more insight into Miyagi's life than we've been given over the years. Some might want to argue that this type of Cobra Kai spinoff isn't really needed, but the counter to that is pretty simple since stating that people want to know more about the greatest mentor in the movies and how he came to be the wise individual that would teach Daniel LaRusso how to be calm, patient, and more importantly, not to be a bully. Yes, yes, Cobra Kai shows that Daniel did lose his way, but as of season 3, he's doing his best to get back on track and the fact that he and Johnny Lawrence have finally seen who the real enemy is. There's no way to know right now how long Cobra Kai is going to last, but it does feel as though a spinoff, or two, might be something that the writers will be thinking about.
Here are a few individuals that might be able to play Mr. Miyagi, not perfectly, but it's a start.
5. Henry Golding
One thing about most of the guys on this list is that it's likely that they're a good bit taller than Pat Morita, so explaining that part away might be kind of difficult. But as far as acting talent goes it does feel that a lot of people might be able to take on this type of challenge and make it work. Henry has been on fire lately since he's been in a few big movies over the past several years and has been tearing it up in a very positive way. Whether people might think he's the right guy for the role however is another matter altogether since a lot of folks might think that an actual person from Okinawa might be better. News flash though, Pat Morita was born in California.
4. Ki Hong Lee
Admittedly, this list was created with guys that might actually be able to come close to pulling off the look that Miyagi might have had back in his younger years. But they're all accomplished actors and are also being chosen for their skill since like it or not that's what is needed more than their appearance. Miyagi was an old man when he passed after all, and age can do a number of things to a lot of people, though with this character it does feel that belief might have to be suspended in a big way. It would still be interesting to see a younger Miyagi, someone that had yet to gain the patience and humility of his older self.
3. Simu Liu
Let's squash the feeling that these guys are being picked because they all 'look alike' since not only is that pretty offensive, it's not at all true since every individual has their own distinct look and it's more than apparent that their acting styles set them apart as well. Simu Liu is going to be joining the MCU very soon as Shang Chi, so it's fair to say that he might be a worthwhile candidate for the role of Miyagi if only because he's going to be more visible to a lot of people in the near future and it could work for a spinoff like this to get someone that's going to be bringing a lot of attention with him.
2. Leonardo Nam
This guy definitely has the right look and he's been on the scene for a while, but one has to wonder about availability when it comes to any of those on this list. The idea that a person isn't that well known isn't enough to be certain when it comes to booking someone for a role. While a couple of his roles might bring into question whether or not he'd be the right guy, it does feel that he would be able to adapt his style of acting to that of a young Miyagi for the sake of a show.
1. Aaron Yoo
Even if the initial look of the individual doesn't appear to vibe with what people might think of when they bring Miyagi to mind one still has to remember that for a show their appearance would likely be slightly altered by a hairstyle, different clothing, and the fact that the story if it was about a young Miyagi, would take place decades before he ever met Daniel. Taking those things into account makes it easier to see any of these selections in his place.
Just to be clear, no one can replace Morita, but telling Miyagi's story from the beginning might be possible.
Tell us what's wrong with this post? How could we improve it? :)
Let us improve this post!