After months of keeping Dr. Anand Tarpara's identity a secret, Anisha Ramakrishna is now sharing intimate details about her husband and marriage with the Family Karma community. Amid speculations, the reality TV star confirmed she was married before Family Karma Season 3 premiered in November 2022. While the revelation left the fandom curious about the identity of Anisha Ramakrishna's husband, she refrained from disclosing his identity. This only fueled the public attention around the personal life of the Bravo star. She eventually revealed that the Arizona-based mystery man she secretly married was a vascular surgeon named Dr. Anand Tarpara.
As expected, the disclosure of Dr. Anand Tarpara as Anisha Ramakrishna's husband thrust him into the limelight. Ramakrishna's fame has rubbed off on him so much that away from what he shares with her, people are also interested in other areas of his life. There's more to Tarpara other than being a vascular surgeon and the husband of a television personality. He had a life before he met Ramakrishna and continues to build his career while they forge a life together. From his profession to his personal life and everything in between, the following are facts about Anisha Ramakrishna's husband, Dr. Anand Tarpara.
Anisha Ramakrishna's Husband Is Originally From Gujarat In Western India
Just like his famous partner, Dr. Anand Tarpara is originally from India. Born in Calcutta, India, Ramakrishna's family left South Asia for North America and settled in Miami, Florida, where she was raised. This is also the case for Tarpara, who's originally from Gujarat in Western India. Tarpara is a very private person. Despite gaining mainstream recognition through his marriage to Ramakrishna, he has been protective of his personal life, keeping details of his family background off the radar.
Although the circumstance surrounding the beginning of his life in the United States hasn't been established, Tarpara has been living in America since his college years, at least. From 2004 to 2008, he attended the Pennsylvania State University, where he obtained a Bachelor of Science in Chemistry. He then proceeded to Texas Tech University Health Sciences Center and bagged a Doctor of Medicine in 2013. He has been practicing medicine since then and has been certified by various medical associations.
Dr. Anand Tarpara Works With HonorHealth As A Vascular Surgeon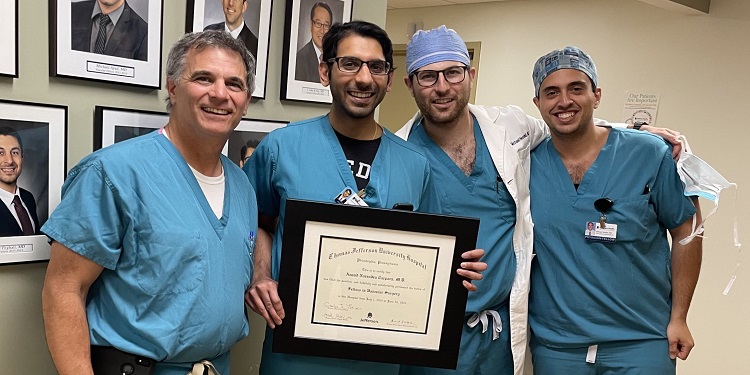 Having obtained a Doctor of Medicine, Anisha Ramakrishna's husband worked as a Surgery Resident with the Texas Tech University Health Science Center for six years. He later left Texas for Pennsylvania, where he worked with the Thomas Jefferson University Hospitals in Philadelphia. He worked there as a Vascular Surgery Fellow for two years, from July 2019 to June 2021.
Since December 2021, Tarpara has been a Vascular Surgeon with HonorHealth in Scottsdale, Arizona. He was licensed for General Surgery in 2019 by the American Board of Surgery. Over two years later, sometime in May 2022, Anand Tarpara obtained his license for Vascular Surgery. He is also a member of the Alliance for Physician Certification & Advancement (APCA) as a registered physician in vascular interpretation.
Anisha Ramakrishna and Dr. Anand Tarpara Met Online In 2021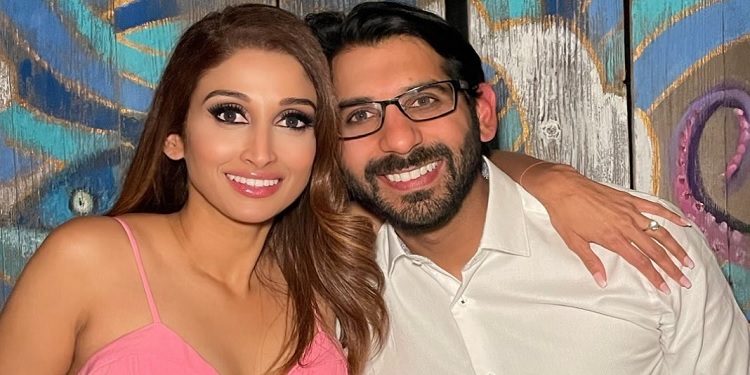 The Family Karma star and the vascular surgeon met online in 2021. At the time, the doctor lived in Philadelphia while Ramakrishna was based in New York, where she worked for a fashion brand. In an interview with People, Anisha Ramakrishna expressed that their first date was perfect. She detailed they walked around Manhattan and visited the Metropolitan Museum of Art. Adding that they had Thai food and pizza at East Village Pizza, she asserted it "…was the perfect winter first date."
Eight months into the relationship, Anisha Ramakrishna and Anand Tarpara were ready to take the relationship to the next level. They moved in together and soon started planning their engagement. Ramakrishna had wanted Tarpara to propose at East Village Pizza, but he popped the question on a friend's rooftop. Though it wasn't the proposal Ramakrishna wanted, she said yes, and they began planning for their wedding.
The Couple Had a Quiet Wedding In October 2022
Anisha Ramakrishna and Dr. Anand Tarpara exchanged marital vows on October 8, 2022. Theirs was a quiet wedding witnessed by a few friends and immediate family members. The event was held at Anisha Ramakrishna's parent's home in Miami, Florida, and was attended by only 20 guests. Although they had a traditional celebration, it wasn't for five days like the typical Indian wedding. Ramakrishna explained this was because of their busy schedules; moreover, they are more interested in getting married than planning a wedding to accommodate all their friends and family members.
Since the identity of Anisha Ramakrishna's husband was disclosed, fans of Family Karma anticipate he would feature on the show. After all, he's Indian, and the show revolves around the lives of several Indian-American families. Ramakrishna has stated on several platforms that this is unlikely to happen. According to her, Dr. Anand Tarpara enjoys his privacy and has no interest in filming for the show. This was partly why she kept him a secret until they got married. In a February 2023 Instagram video, the Bravo star said: "It's not that I didn't want to show who my husband is. It's that A; he wasn't my husband. B; he is a very private person. And C; I'm a traditional brown girl…We don't post any guy…we just post our wedding photos. That's what we do."