Allison Rochell (née Kuch) is one of the vibrant internet users carving a career on different social media platforms. The social media personality warmed her way into many hearts with her candid videos shared across platforms such as TikTok, Instagram, and YouTube. She is particularly a TikTok sensation with millions of fans trooping to her page to catch a glimpse of her witty videos.
Despite her popularity on social media, Allison Rochell is widely recognized as Isaac Rochell's wife. he regularly features in her videos and their lovely collaborative content has turned them into one of TikTok's favourite couples. Nevertheless, their relationship has courted some negative comments with people accusing her of chasing clout and being with Isaac for the money, claims she constantly rebuffs by keeping things real. Granted, her connection to the NFL star has exposed her to more opportunities and partnerships with sports companies such as Dicks Sporting Goods and Wilson; but she has also made similar connections thank to her social media fame.
Allison Rochell's Background and Early Life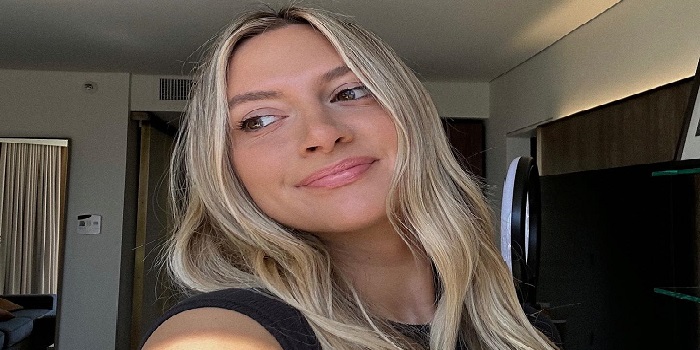 Allison Rochell was born on January 10, 1995, in the United States. There is nothing known about her parents but Rochell has an older sister named Emily Kucharczyk who loves to live her life away from the spotlight. Kucharczyk made the headlines in June 2022 when it emerged that she was getting married to NFL star Ronnie Stanley whom she dated for 10 years.
In the meantime, details about Alison Rochell's early education are still under wraps but she is a college graduate. The TikTok sensation attended Michigan State University where she bagged a degree in interior design. Beyond her course of study, Rochel has carved a different niche for herself on the internet.
What Does Allison Rochell Do For a Living?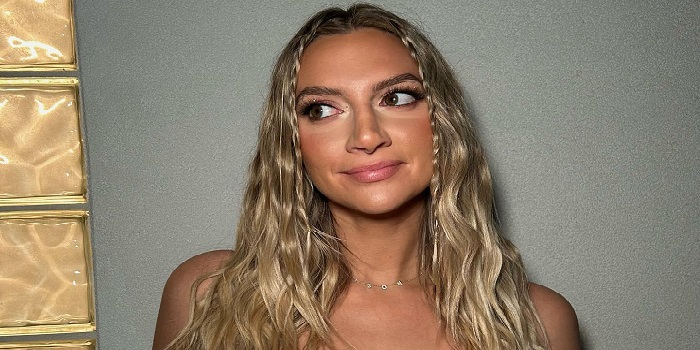 Alison Rochell's rise to fame is largely due to her connection to an NFL player but she is a star in her own right. A social media sensation, Rochel became popular by sharing updates about her life on different platforms. Rochell joined TikTok in October 2019 with the name @allisonkuch and now has over 2 million followers and 182 million likes on the platform. Her TikTok videos often go viral as she adds so much fun to them. Some of her most popular posts on the video-sharing platform are a comedy skit about face-timing her fiancé and a video that shows her complaining about a fine NFL slammed on her husband.
Rochell is known for her hilarious TikTok posts and she has expressed gratitude for the amazing opportunity the platform gave her to express herself. She also has a presence on other platforms such as Instagram where she has a verified account with a following of over 500k. More than just making social media posts for her millions of fans, Rochell has also carved a career as an Airbnb host. She has two rental properties with plans to invest in more. Allison Rochel also has future plans of exploring her background in interior design.
Allison Rochell and Isaac Rochell Were Long-Distance College Sweethearts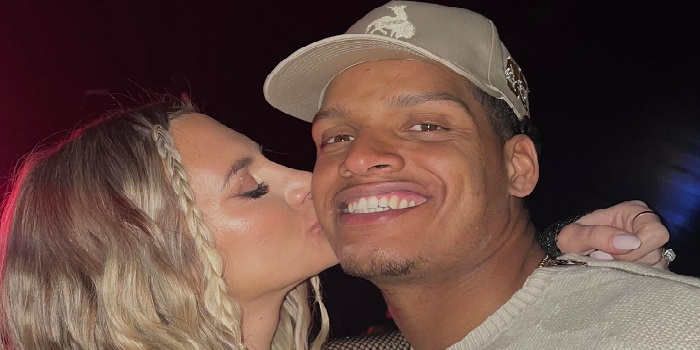 Contrary to widespread speculations, Isaac and Allison Rochell did not attend the same college but they met as college students. She attended Michigan State University while her husband studied at Notre Dame. As their love story goes, Allison Rochell was visiting a friend at Notre Dame when she met Isaac who at the time was just a friend of a friend to her. However, the lovebirds hit it off immediately and commenced a long-distance relationship. They were 19 years old at the time and according to Rochell, not being together most of the time allowed them to grow properly. They began dating in late 2014 but made the relationship Instagram official in February 2015.
They Got Married in 2023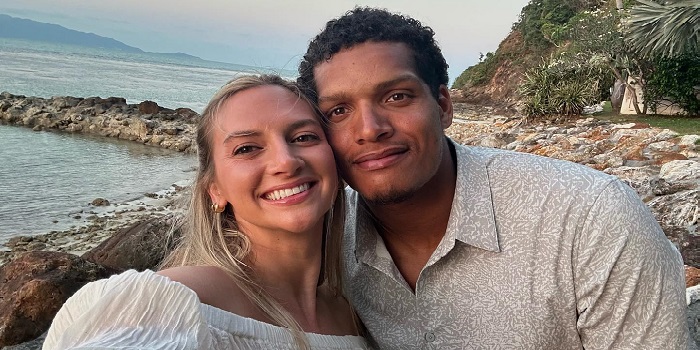 Isaac and Allison Rochell got married in April 2021 in San Jose del Cabo, Mexico. Prior to their destination wedding ceremony, the lovebirds actually eloped to have a secret wedding. In June 2023, the couple revealed via TiTok that they are expecting their first child with an emotion-packed video. The first Rochell baby is expected in December 2023.
https://www.tiktok.com/@allisonkuch/video/7255006574375193899
Allison Rochell gives her social media followers a glimpse at her life without the glitz and glam of the celebrity lifestyle. She documents and shares special moments in her relationship and marriage; those moments behind the scenes that would have gone unseen. Thanks to this strategy, Rochell was able to build a robust fanbase on social media but not without criticism. Despite her obvious genuineness, the TikTok sensation has been accused of being with her husband for the money and clout. Regardless, she continues to show the world the true personality of her husband without the helmet. Her association with the football player attracted partnerships with sports brands such as Dicks Sporting Goods and Wilson.