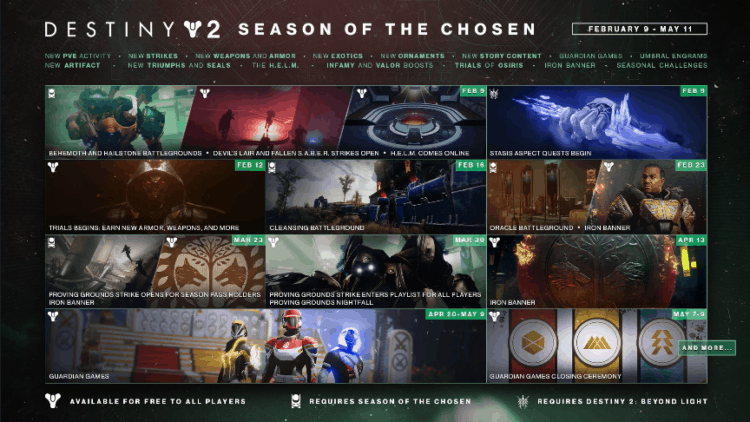 Bungie releases a weekly blog post titled "This Week at Bungie" every Thursday (whenever Cozmo or DMG decides to post it.) These weekly blog posts typically go over new features or fixes that are coming to Destiny with any upcoming updates or hotfixes. Every once in a while – usually near the release of a new expansion or season – we'll get a pretty meaty This Week at Bungie post that gives the community more information and teases weapons, armor, and more. For the week of February 4, we got a meaty post with plenty of teases to hold players over while we wait for Season of the Chosen to begin on February 9. So what exactly was covered in this week's TWAB?
Nightfall: The Ordeal Loot
We got an even better look at three upcoming weapons returning from Destiny 1 including:
The Swarm
Palindrome
Shadow Price
These weapons were fan-favorites in Destiny 1 and will finally be making an appearance in Destiny 2 as Nightfall-specific loot. These weapons will have a chance to drop at the end of the activity depending on your medal (Platinum, Gold, etc.) as well as the difficulty of the activity. As Bungie states, "Master difficulty will give you the highest chance at a drop of the base versions of these weapons." Adept difficulty weapons will also have a chance to drop at the end of a Grandmaster Nightfall once they go live later on in Season of the Chosen – if you're brave enough to venture into the land of Grandmaster Nightfalls. Adept weapon mods will also drop from Grandmaster Nightfalls.
New Pursuit Weapon
Bungie also gave us our first look at the brand new Pursuit weapon that will be available in Season of the Chosen. The Salvager's Salvo is the latest Pursuit weapon that players will be able to chase this upcoming season; Salvager's Salvo is a Breech Loaded Grenade Launcher, so hopefully this isn't going to end up being Mountaintop 2.0. You can choose between the 3 different core activities Strikes, Crucible, or Gambit, in order to obtain the Grenade Launcher. Once you've finished the seasonal Pursuit quest, you can pick up three different ornaments from Zavala, Lord Shaxx, and the Drifter, so you can show off your favorite playlist colors regardless of how you obtain the weapon.
Trials Loot
It looks like we're getting 3 new Trials weapons in Season of the Chosen including a Pulse Rifle, a Hand Cannon, and a Sword. Alongside these new weapons, players were also happy to see that we're also getting a brand new (not reprised) set of Trials armor this season! This is definitely a step in the right direction loot-wise – though I'm still tired of saying that. Each of the new Trials weapons will also have an Adept version with special mods that you can only equip on said weapons and a special shader that can be applied to any Adept weapon, including the ones from the Grandmaster Nightfall! We're also getting some brand new cosmetic rewards for Trials of Osiris with a Ghost shell, Sparrow, and a ship that's finally not a reskin! The Ghost shell drop chance increases as you win matches and when you hit the 3/5/7 wins and flawless milestones each week. The new Ship and Sparrow drop chances only increase each time you go flawless.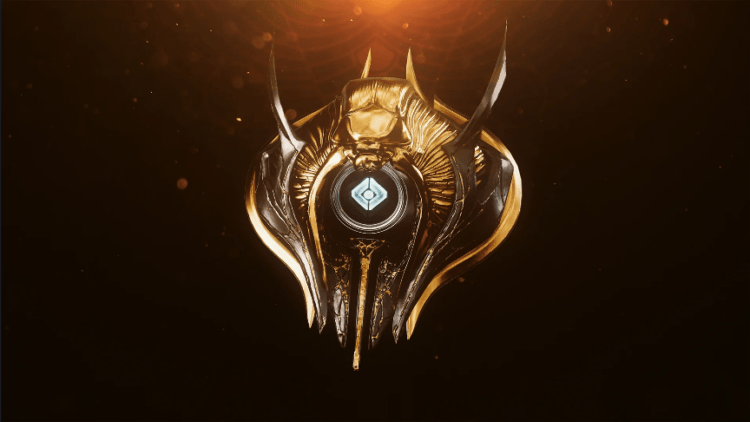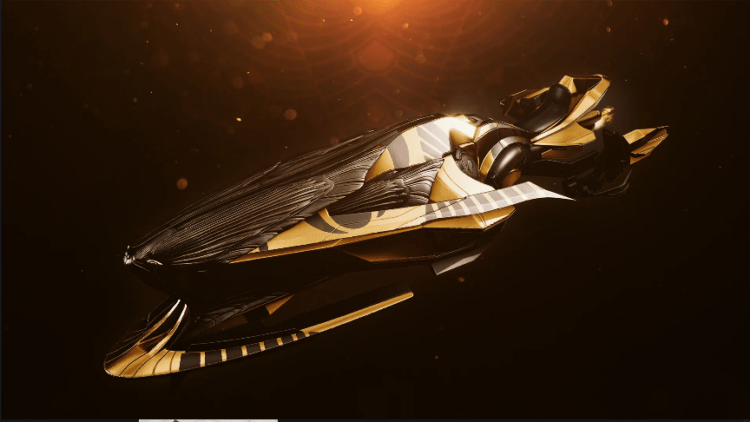 Seasonal Weapons
On top of the new Trials loot and the Nightfall weapons, Season of the Chosen is also bringing us 6 brand new weapons including a Sidearm, a Sniper Rifle, a Rocket Launcher, an Auto Rifle (I think, or maybe it's a Linear Fusion Rifle. God, I hope it's an Auto Rifle), a Bow, and an SMG. While we don't have any details about the weapons, they do look fantastic and I'm really looking forward to getting my hands on these.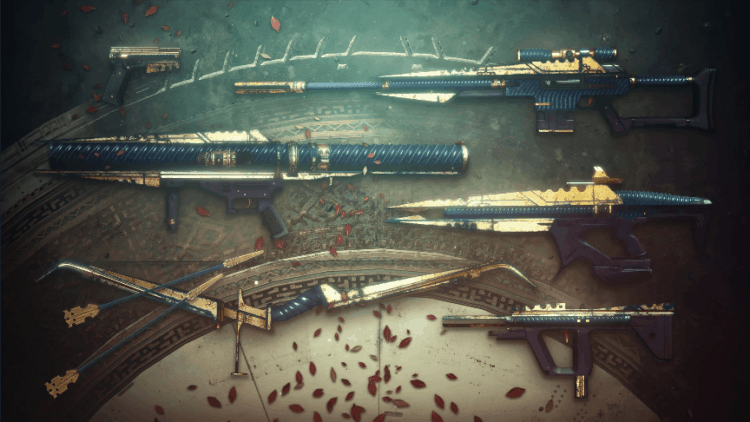 Aeon Exotic Rework
Finally – we're finally getting a rework of the Aeon family of Exotics. These were by far the worst Exotics in the game and served basically zero purpose. No one uses these – no one likes to use them. They were long overdue for a rework and it's finally happening. Bungie's goals for the reworked Exotics were to:
Create role-based mechanics that reward you for doing the things that your role is supposed to be good at
Create mechanics that reward other players on your fireteam when you fulfill your role
Give your fireteam incentive for each player to take on a different role
"Instead of having a single, monolithic Exotic perk to handle this, we opted to take a page out of the Armor 2.0 book and give the Aeon Cult Exotics their own, unique mod socket and mods, which are all unlocked as soon as you acquire the Exotic and each of which is tied to one of the different Aeon Cult roles."
Here's what each of these mods do:
Sect of Force ("You specialize in punishing powerful combatants before they can harm your allies")

Rapid precision hits with a weapon temporarily increase your reload speed and weapon swap speed
When you stun a Champion or defeat a boss/miniboss, your nearby fireteam members gain a burst of grenade and melee energy. Aeon cult allies who do not have the Sect of Force role equipped also gain a burst of Super energy

Sect of Insight ("You specialize in empowering your allies and keeping them well supplied")

Successive precision weapon takedowns have a chance to drop an Orb of Power for your allies
When you use a finisher on an Elite, you generate Special ammo for your fireteam; when you use a finisher on a boss or miniboss, you generate Heavy ammo for your fireteam. Nearby Aeon cult allies who do not have the Sect of Insight role equipped also gain a bonus to weapon damage for a short time

Sect of Vigor ("You specialize in keeping your allies in the fight")

Gain class ability energy as your allies die. Gain full class ability energy when you resurrect an ally
When you cast your Super, nearby allies gain an instant burst of healing. Aeon cult allies who do not have the Sect of Vigor role equipped also gain an overshield
It's about damn time these Exotics got a rework and I'm particularly excited for the Sect of Vigor mod considering I'm reviving most of my fireteam all the time.
Cataclysmic Comeback for Catalysts
When Beyond Light released, there were quite a few Catalysts that were removed from the game. Luckily, many of these Catalysts will be returning to the game with Season of the Chosen including:
Bad Juju
Izanagi's Burden
Sleeper Simulant
The Huckleberry
Worldline Zero
Polaris Lance
Telesto
Legend of Acrius
Skyburner's Oath
The sources of these Catalysts will be updated so as not to be associated with vaulted content. Unfortunately, it looks like players who didn't get their hands on the Whisper of the Worm or Outbreak Perfected Catalysts will have to wait a bit longer for those to be re-introduced.
Items and Quests Being Removed
In Season 13, several quests and items will be removed from players' inventories, so make sure to complete these or turn them into Spider for Glimmer. These items and quests include:
Weekly Bounties (Strikes, Crucible, Gambit, Gunsmith, Crow)
Crucible Tokens and Crucible Token Gifts
Memory Fragments for Stasis
All Crow Bounties
Planetary Materials (Alkane Dust, Phaseglass Needles, Seraphite, and Simulation Seeds)
Bug Fixes
Here's a list of issues that will be resolved with Update 3.1.0:
The Crucible Valor and Gambit Infamy New Light quests can now be completed after resetting ranks
Ahamkara Bones will now spawn in the Agonarch Abyss and Cimmerian Garrison Ascendant Challenges
Triumphs: Lore of Luna, Wisdom of the Witch, Run the Gauntlet in Cimmerian Garrison
The Altar of Sorrows bosses will now rotate each day
The Warsat Public Event in the Cosmodrome's Mothyards will now count towards bounties
The lift tube in the Warden of Nothing Strike will now open for every player
The boss from The Insight Terminus Strikes will now always teleport away after scanning the Vex terminal
Lake of Shadows will no longer become blocked if players bypass trigger volumes
Sturm will once again reload any equipped Energy slow weapon on kills
Merciless will once again increase its charge rate on non-lethal hits
Thunderlord, Reckless Oracle, and other weapons will once again render their scope and/or reticle
Known Issues
While we're getting a few issues fixed in this update, there are still some that will need a bit more time to be worked on including:
PC FPC and Stuttering issues
The Lightseeker Triumph is not unlocking after players have found all weekly feathers for the "Bird of Prey" quest, and feathers no longer appear after completing the Bird of Prey quest
The black Blight Orbs left behind by the High Celebrant won't open portals if shot by Sidearms, and sometimes won't open when in a fireteam
Various error code issues including ARUGULA and PRUNE
That's about it from this meaty edition of This Week at Bungie. I gotta say, this TWAB has got me pumped for Season of the Chosen and I can't wait to hop back into some new content with new (hopefully good) loot.Destiny
Tell us what's wrong with this post? How could we improve it? :)
Let us improve this post!