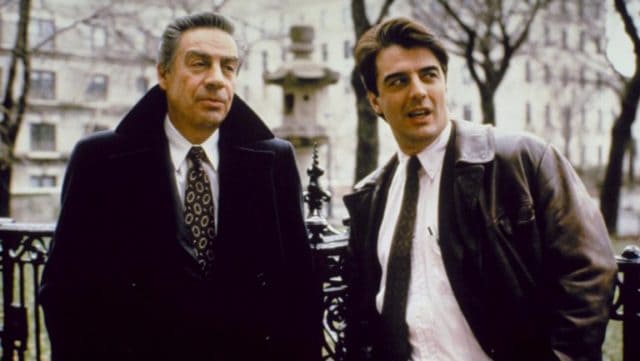 Law & Order started up in 1990 and continued running until 2010. Over the course of its 20 seasons, it won numerous awards and accolades while also inspiring a number of spin-offs including one called Law & Order: Special Victims Unit that is still running at the moment. As a result, it should come as no surprise to learn that there were a lot of people who wanted to see it return to the TV screen when it was cancelled one season from breaking the record for the longest-running live-action scripted prime-time series in the United States.
What Was Said About a Law & Order Revival?
The exact reason for the cancellation of Law & Order remains unclear. There were rumors that NBC and the Law & Order creator Dick Wolf had clashed over the conditions for the 21st season, with NBC pushing for a reduction in production costs through a number of means while Wolf resisted the proposal. Regardless, whatever happened was in the distant past, meaning that it has limited value for understanding the current prospects of the series.
After Law & Order was cancelled in 2010, Wolf sought out other possibilities for continuing the series. His initial interest was in having the 21st season being broadcast on a separate TV channel, while reserving the idea of a two-hour TV movie to conclude the series as a last ditch option. In the end, while negotiations were held with a number of parties, neither the series nor the TV movie were made.
In more recent times, there have been rumors that NBC was planning to revive Law & Order for a limited run of 10 episodes in 2015. The surge in interest was fueled by statements from Wolf as well as other cast and crew members that they would be interested in such a project, though it would be complicated by the fact that bringing them back together would be challenging in light of their other career commitments.
What Happened to the Law & Order Revival?
Unfortunately for people who are interested in the Law & Order revival, it is clear that it has not gotten the go-ahead. In fact, the revival seems to have run out of momentum, as shown by Wolf outright stating that he would be surprised if the series ever made a return to the TV screen. As a result, while some people might still want to hold out hope for the return of the series, there seems to be no realistic prospect of that happening sometime in the foreseeable future.
Instead,Law & Order fans might want to shift their focus to the other installments in the franchise instead. For example,Law & Order: Special Victims Unit is still running, meaning that it is closing in on its 20th season. Furthermore,Law & Order: True Crime was announced in 2016, which stands out in that it will be based on real-life crimes in a much closer manner than its counterparts. For that matter, Wolf remains a prolific producer, as shown by the fact that he is presiding over the Chicago franchise at the moment. As a result, people who love Law & Order might find his more recent projects to be appealing to them as well.
Tell us what's wrong with this post? How could we improve it? :)
Let us improve this post!