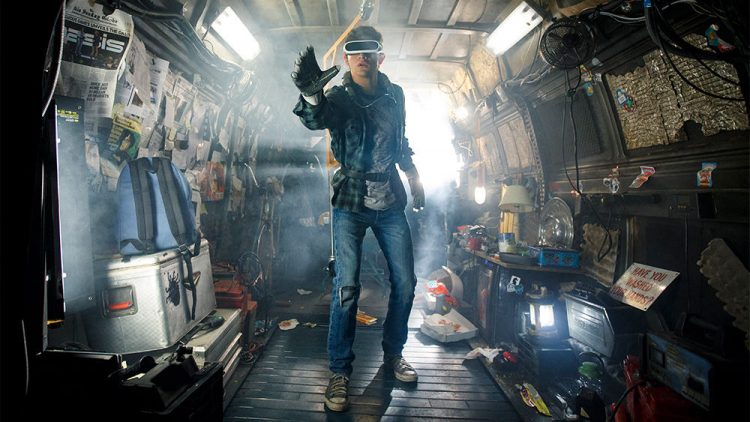 It's been a year since Ready Player One took us on a visually stunning journey through a high-tech virtual reality. The talented cast brought the story to life, and now we're curious about what they've been up to since then. Let's dive into the current projects of the main actors and see if there's any hope for a "Ready Player Two" or a prequel TV series to bring us back to the captivating world they introduced us to.
Tye Sheridan: Parzival-Wade
Tye Sheridan made a remarkable entrance into the acting world with his role in The Tree of Life alongside Brad Pitt. The film received three Academy Award Nominations and various other accolades. This year, Tye will reprise his role as Scott Summers in Dark Phoenix, so it's safe to say he's busy on set.
Olivia Cooke: Art3mis-Samantha
Olivia Cooke has an impressive acting resume, including her role in Bates Motel before joining the cast of Ready Player One. Currently, she stars in Vanity Fair. With the show wrapped up and no plans for a second season, we can only imagine she's enjoying some downtime or exploring new projects.
Lena Waithe: Aech-Helen
Lena Waithe is a powerhouse in the entertainment industry. Recently, she made a statement at the Met Gala while also writing her show, The Chi, which is in its second season. Lena is a force to be reckoned with, and we can't wait to see what she does next.
Win Morisaki: Daito
Win Morisaki, a former J-Pop singer and fan favorite from Ready Player One, is back in Japan and busier than ever. This year, he stars in Honeybees and Distant Thunder, a film about four young pianists in an international competition. It seems Win is focused on building his film career.
Philip Zhao: Sho
Philip Zhao was a gamer before stepping into the Hollywood spotlight. He now shares his gaming skills on Youtube and Instagram. While he appears to be a typical teenager, we hope to see more of him in the future.
Simon Pegg: Curator-Ogden Morrow
Simon Pegg recently underwent a drastic body transformation for his role in the movie Inheritance. The film follows a wealthy family whose inheritance nearly destroys their lives. Pegg's new look is shocking, and we hope he returns to his usual self once filming wraps up.
Mark Rylance: Anorak-Halliday
Mark Rylance recently participated in a Shakespeare celebration at Westminster Abbey, taking on multiple roles alongside 22 other actors from the Globe Theater. The interactive event was a fitting tribute to the Bard himself.
Ben Mendelsohn: Sorrento
Ben Mendelsohn stars in the new Captain Marvel movie as Talos the Skrull leader. This is his first time wearing prosthetics for a role, and he makes a convincing villain.
T.J. Miller: I-R0k
T.J. Miller is a busy man, with a career spanning from How to Train Your Dragon to Deadpool. He's currently on tour doing standup comedy, so there's still a chance to catch him live.
Hannah John-Kamen: F'Nale Zandor
Hannah John-Kamen has been working non-stop, starring in Ant-Man and the Wasp, Tomb Raider, and the TV show Killjoys. She's also been featured in Forbes. We're excited to see what she does next.
Final Thoughts
As VR technology advances, some aspects of Ready Player One's story may not be far from reality. The film serves as a reminder to appreciate the real world while enjoying the virtual one. And who knows, maybe we'll see those VR bodysuits and immersive experiences sooner than we think.