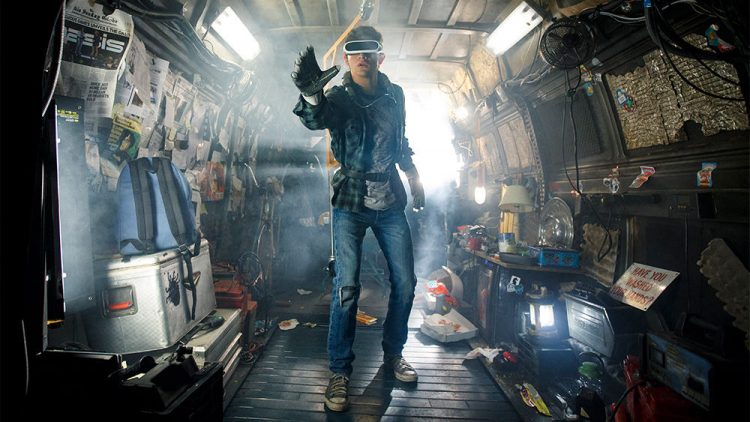 It has been about a year since Ready Player One rocked our virtual reality with it's charming and yet incredibly high tech and visually compelling story. Where are the actors now? That's easy; they're mostly on to their next projects. Let's take a quick look at what the main characters are doing today. After that, we can start lobbying for a "Ready Player Two," or at least a prequel TV series to give us more of the beautifully terrible world they invited us to escape from with them.
Tye Sheridan: Parzival-Wade
Tye came out of nowhere with almost no experience at all and snagged a fantastic part in The Tree of Life working with Brad Pitt. The movie got three Academy Award Nominations, the 2011 Gotham Award for Best Picture and the 2011 Palme d'Or at the Cannes Film Festival. Not too shabby for a kid from Elkhart, Texas. This year he'll be reprising his role as Scott Summers in Dark Phoenix, so we have to assume he's probably on set filming right about now.
Olivia Cooke: Art3mis-Samantha
Ms. Cooke is no slouch when it comes to filling out her acting resume. You may recognize her from the Bates Motel among other things she did before being cast in Ready Player One. These days you can find her in Vanity Fair. It's fairly safe to say she could be on the other side of the pond, but since Vanity Fair wrapped up and isn't headed for a second season, we're not sure. Perhaps the private actress is on vacation somewhere lovely reading scripts on a beach. We want to think so.
Lena Waithe: Aech-Helen
Lena is empowered, and she's working to empower others as well. As recently as a few days ago she was out at the Met Gala wearing a bold, fashionable suit reminding the campily-dressed celebs that "Black Drag Queens Invented Camp." The actress has been writing her own show, The Chi, which is currently in its second season. In addition to her bold fashion statements, exceptional acting, and writing, she apparently spends time collecting awards when she's not supporting worthy causes or otherwise engaged. In short, she's busy just slaying it.
Win Morisaki: Daito
Former J-Pop singer Win Morisaki is undoubtedly a fan favorite from Ready Player One. Myanmar born Morisaki is back in Japan and still famous, perhaps more so now than ever before. This year he's in Honeybees and Distant Thunder (title translated literally) which is about four young pianists on the edge of adulthood who are in an international competition. It's based on a novel called Mitsubachi to Enrai by Riku Onda. We'll go ahead and say that Win is busy winning and working on his film career.
Philip Zhao: Sho
Zhao was a gamer before he became a Hollywood movie gamer. So you might say he's the only one who doesn't just play the part on TV. He's parlayed his time on the silver screen into a web career. You can find him on Youtube uploading Fortnite videos from his Twitch Stream. He shows off his sense of humor and his game skills such as they are. Like many teens, he posts a lot to Instagram and proudly lets his geek flag fly. While he seems like a pretty normal teenage boy, we hope to see a lot more of him in the future.
Simon Pegg: Curator-Ogden Morrow
We are having trouble finding the words to describe what Simon Pegg has done this year. He describes it as a six-month body transformation for his new role in the movie Inheritance. The film is about a wealthy man who passes away leaving a substantial sum to his wife and child, which nearly ruins their lives. The actor was asked to become "Very lean," for the role. We would call it somewhere between 'ripped' and 'starving' but we love him anyway. It's just a little shocking to see. While we wish to be respectful of his craft and his choices for his own body, it's a bit disturbing, and we hope to see him out putting some weight back on as soon as the film wraps up.
Mark Rylance: Anorak-Halliday
Perhaps you'll find this next 'where is he now' the most surprising, then again, maybe not. Mark Rylance is helping celebrate Shakespeare at Westminster Abbey where he took on several roles to help the celebration along. Mark and 22 other actors from the Globe Theater recently took over the famed Abbey to create an interactive Shakespearian spectacular that drew the audience into the action and bid them participate in unique ways. We think the great Bard himself would have been most pleased with the tribute.
Ben Mendelsohn: Sorrento
In case you hadn't heard, and you'd be just about the only one, Ben Mendelsohn is in the new Captain Marvel movie. He plays Talos the Skrull leader. The actor has never worn any prosthetics before this and found the experience novel. He makes a remarkable Skrull, who are vaguely elf-like in an evil looking, pale and pointy-eared way.
T.J. Miller: I-R0k
If you only know T.J. Miller from his role in Ready Player One, then you've missed most of his career. The comedian was in Nashville recently doing standup, but you've sadly missed the show.  The good news is that the tour isn't over so you can catch him in Alaska, Wisconson or even California. Plus he's almost always booked up doing something to expand his impressive filmography. From Hoe to Train Your Dragon to Deadpool, T.J. is easy to find, but hard to get ahold of.
Hannah John-Kamen: F'Nale Zandor
Hannah is busting out film after film for one thing. The former Black Mirror actress was in Ant-Man and the Wasp (SPOILER, she's the Wasp) and Tomb Raider. Hannah is also on Killjoys and has been since 2015. When she's not making it into intriguing publications like Forbes, we think it's safe to say she's either filming or sleeping. We aren't sure how the actress manages to get so much done all at once. Perhaps she has a twin or a super suit. We don't doubt there's plenty more on her to-do list and we'll be watching for it since we very much enjoy her work.
Final Thoughts
With VR tech on the rise, it's entirely conceivable that some of the story elements of Ready Player One aren't that far away from reality. Hopefully, savvy legislators will prevent anything like the human slavery of the centers in the film, but the idea of everyone escaping through a VR set the way we've embraced television is pretty on point. We love a good game, but if the movie reminded us of one thing, it's that we need to stop and smell the real flowers outside more often. Still, those VR bodysuits with the tracks are pretty sweet, and we wouldn't mind a more fully immersive escape sometimes.