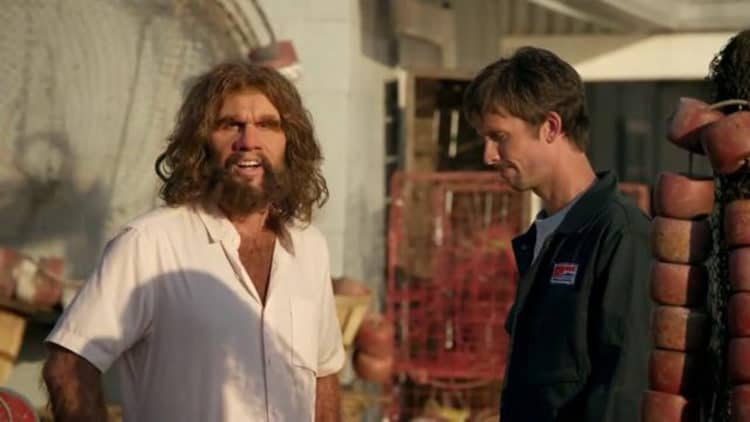 Remember all those caveman commercials that used to air concerning GEICO? John Lehr was a bit part of them and if you didn't already know he's more than just a guy they found for the commercials, he's also a professional actor and comedian. His bio does list him as being active at this point but it almost seems as though he's been content to stay on TV for a while now and build up a reputation with the fans that have come to enjoy his routine while he continues to make his way forward. He's done quite a bit with his career at this point but if you were thinking that it's hard to see just what he's done then you might want to check out his different roles and the shows he's been in to date. If anything he's a middling celebrity that has managed to gain a foothold in show business and to be honest that's not something to be critical of since it's a firm foothold in a business that's known to chew people up and spit them out in a matter of weeks at times. The fact that he's still around is enough to think that he knows something about show business and is able to evolve in a way that keeps him as popular as he needs to be in order to compete with those around him.
The caveman commercials were funny for their time and they're still pretty humorous now, but in a society where so many different things offend folks it does seem as though they were bound to offend someone eventually. Yes, even this commercial offended someone as The Angry Black Woman site has proven and gone on to rant about. Something that was meant to be innocuous and prove nothing but the fact that something could be made to appear funny and offensive in an offhanded, comical way has actually offended someone. It's pretty obvious that there was an intent in the commercials to push forth an ideal that cavemen were stupid and not exactly evolved by stating that even they could figure out GEICO, but the humor involved is something that seems as though it was bound to offend someone no matter how it was taken by various people.
Lehr, for his part, did the commercials and never seemed to think twice about it. Some might say of course not since he's a white man and is getting paid, but quite honestly it seems more like he was getting paid and it was a job, nothing more and nothing less. The fact that so many commercials were made and in so many different ways might suggest to some people that GEICO didn't really care about sending any perceived racist message, but to the rest of the world they were campy commercials that were in some ways exclusionary but were also inclusive since if you'll notice, the cavemen were still integrated into society and had proven that they were far more intelligent than anyone seemed to think.
Jack has been around for a while now and has been doing his thing, and the buzz around the caveman commercials has died down in the years since they were made. To be honest the commercials did seem to carry some hint of racial tension, but not so much that people had any call to really pick up on it and use it as a rallying cry to call out any racist ideals or damaging beliefs that were created by the commercials. GEICO has gone to its customary gecko at this point and has stuck there for a while, which might make those that were crying foul about the cavemen ease back a bit. But it would almost seem as though Jack doesn't miss these days however since the full getup took around 3 hours to put on. Think about it, that's 3 hours to put on all the makeup that's needed for the look so that they can shoot a commercial that's going to last for a minute or less. You could call that crazy or being dedicated to your craft quite honestly since that process seems like it might get old after doing it more than once.
As far as Jack goes though his career seems to be doing okay at this point as he's still doing his thing and still entertaining people as he can. He's shown up occasionally on movies here and there as someone that's not entirely important to the film but is there all the same and has enough screen time to be recognized if you really look. As of now his career is definitely solid and his time spent in front of the camera has been enough that if you're a fan you're bound to recognize him when he shows up.