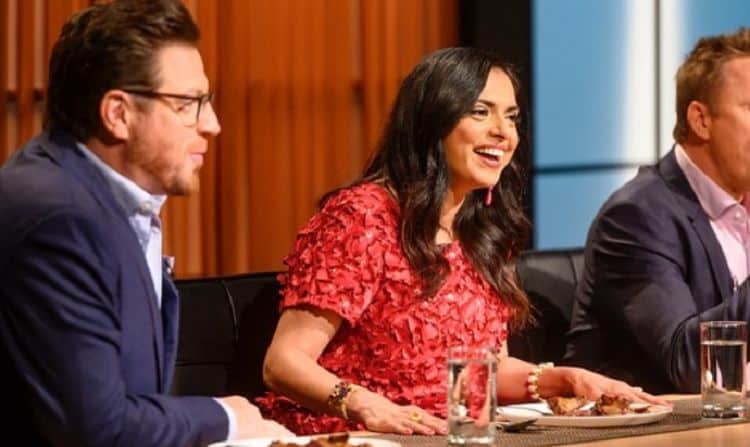 For some people, cooking is nothing more than a chore that is done out of necessity. For others, it is a creative form of self expression. Maneet Chauhan belongs to the second group. The talented chef has made a career out of making delicious foods, and her skills in the kitchen have also given her a career in TV. Chauhan has been featured on several shows including The Next Iron Chef, The View, and Iron Chef America. Most recently, she earned an acting credit for her role in the TV movie, The Secret Ingredient, which aired on The Hallmark Channel. Continue reading for 10 things you didn't know about Maneet Chauhan.
1. She Hates Working With Pineapple
Every chef has an ingredient that they just don't enjoy working with. For Maneet Chauhan, that ingredient is pineapple. She told The Food Network, "the reason being that that was the one ingredient that played a critical role in me (and all my predecessors) being eliminated on my season of The Next Iron Chef."
2. She Loves Earrings
Maneet is very particular about her accessories, specifically her earrings. She takes them very seriously and said that the type of earrings she chooses to wear depend on her mood. She told Parade, " Larger earrings mean I'm having a bad day and trying my best to lift myself out of the fog I have woken up in. So everybody's like, "Oh, large earrings, let's get out of her way."
3. Her Most Memorable Meal Was On Her First Anniversary
As a chef, you can imagine that Maneet is probably pretty picky about her meals. However, she says her most memorable meal was in Venice, Italy while she and her husband were celebrating their first anniversary. What made the meal so special? The fresh seafood and premium ingredients that included salt directly from the Trapani.
4. Her Children Motivated Her To Lose Weight
Last year, Maneet decided to improve the quality of her life by embarking on a weight loss journey. She lost over 40 pounds by simply consuming no more than 1,200 calories per day. She says that setting a good example for her children is what inspired her to get in better shape. Now that she's built the habit, she says that being healthy has become a part of her lifestyle.
5. Ice Cream Is Her Guilty Pleasure
Even though Maneet has switched up her diet, there's one thing she still can't give up. She has a bit of a sweet tooth and one of her favorite guilty pleasure snacks is vanilla ice cream with with pecans and hot fudge. Another snack that she can't resist is popcorn covered in Indian spices.
6. She Loves To Cook With Her Husband
Maneet is probably used to being in charge when she steps in the kitchen, but that doesn't mean that she doesn't enjoy sharing the spotlight from time to time. She really likes to cook with her husband when he prepares his family recipes.
7. She Says Simple Food Is The Future
If you go out to eat often, you may have noticed that lots of menus have become full of complicated and complex offerings. While it may be fun to eat a candied bacon covered waffle from time to time, sometimes you just want something simple. Fortunately, Maneet believes that the next trend in food will be dishes that go back to the bases.
8. She Likes Audio Books
As much as Maneet would love to sit down and read a good book, she says that she usually falls asleep within just a few minutes of opening the pages. However, she does enjoy listening to audio books and says she was a fan of Michelle Obama's Becoming.
9. She Studied Hotel Management
Maneet studied at The Welcomegroup Graduate School of Hotel Administration where she earned a bachelor's degree in hotel management. While interning at a hotel in India, she decided that she wanted to attend culinary school. She went on to enroll in The Culinary Institute of America. After completing culinary school, she moved to Chicago where she became the executive chef at the high-end restaurant, Vermillion.
10. She Is Involved With Charitable Causes
Over the course of her career, Maneet has supported many causes and worked with several organizations. She is especially passionate about causes that benefit children. She has collaborated with CRY (Child Rights and You) and has also served as a mentor.