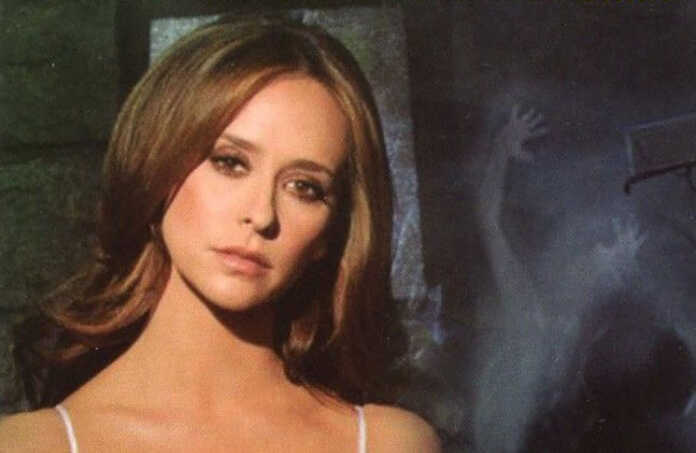 Ghost Whisperer was a television show that ran for five seasons on CBS. The show followed the life of Melinda Gordon, a woman who had the ability to see and communicate with ghosts. While the show was popular with viewers, it did not perform well in terms of ratings. In 2010, it was announced that Ghost Whisperer would be canceled after its fifth season. There are several reasons why the show may have been canceled, including declining viewership and high production costs. Additionally, the show's creator, John Gray, had left the series before its cancellation. Without Gray's creative vision, the show may have lost some of its appeal. Ultimately, the cancellation of Ghost Whisperer was likely due to a combination of factors. But it wasn't all bad news for its cast members, who have gone on to establish themselves as bankable Hollywood stars even after the show's demise. If you want to learn more about what the cast members of this series has been up to since the show ended years ago, look no further. Here's an update on the cast members of the CBS supernatural TV show Ghost Whisperer.
Jennifer Love Hewitt
Jennifer Love Hewitt starred in Ghost Whisperer as Melinda Gordon, a woman who can communicate with ghosts. After Ghost Whisperer was canceled, Jennifer Love Hewitt took some time off to focus on her personal life. She got married and had a baby, and she also appeared in a few small roles on television. However, she soon returned to the big screen with a starring role in The Client List. The show was a big hit, and it helped to cement her status as a successful actress. In recent years, she has appeared in several movies and television shows, including Criminal Minds and 9-1-1. She has also written two books, one of which is a New York Times bestseller. Jennifer Love Hewitt's career is still going strong, and she shows no signs of slowing down any time soon.
Aisha Tyler
Aisha Tyler portrayed the character of Andrea Marino in Ghost Whisperer. After the show ended, Tyler continued to work as a voiceover artist for animated shows like Archer. She also had a recurring role on the sitcom Two and a Half Men. In addition to her work in television, Tyler has also appeared in several films, including Axis, Bad Therapy, and Friendsgiving. In recent years, she has been focused on her career as a stand-up comedian and hosted the Emmy-winning chat show The Talk from 2011 to 2017. Tyler has also written two books, Swerve: A Guide to the Sweet Life and Self-Inflicted Wounds: Heartwarming Tales of Epic Humiliation. As her impressive career demonstrates, Tyler is a multi-talented individual with a lot of determination, and her career has flourished even more after Ghost Whisperer. Her career even sounds much more impressive upon hearing her revelation that half of the roles she auditions for were not specifically written for an African-American woman, according to an interview she did with AALBC: "About half of the roles that I've done in my life were not specifically written for an African-American woman. The Friends role was not written for an African-American female. When I went in for Talk Soup, they were like, "There's no way. It'd never work. This is a 25 year-old white guy's job. That's who watches the show. College boys' frat boys." But I filled-in and they got so much fan mail, that I sort of got voted in even though everybody originally said there was no way they're going to hire a black woman to do this. I remember coming in one day and they said, "You've got more fan mail than anybody in the history of the E Network." So, I've been lucky that people have been willing to think outside of the box when looking at me. Also, I've tried to make career choices that have kept me seen in a certain way. I try to do more intelligent roles, unusual roles, and stronger women, and that's helped me a little bit with my casting opportunities. It's great when that happens, and to be considered for more stuff."
David Conrad
David Conrad portrayed the character of Jim Clancy in the supernatural TV series Ghost Whisperer. Conrad had a successful career on Ghost Whisperer, but what did he do after the show is even more impressive. For starters, he starred in a short-lived series called Medium. He also had a role in the movie About Sunny and guest-starred on an episode of CSI: Miami. In recent years, he's appeared in Agents of S.H.I.E.L.D.
Camryn Manheim
Camryn Manheim portrayed Delia Banks in the TV series Ghost Whisperer. Manheim's career after Ghost Whisperer has been just as successful as her time on the show. She has starred in a number of movies and television shows, including The Practice and Drop Dead Diva. In addition, she has also made regular appearances on talk shows and given speeches at various events. Camryn Manheim is a highly versatile actress who has demonstrated her talent for both comedy and drama. As a result, she has become one of the most sought-after actresses in Hollywood. Her more recent works include a lead role in Law & Order and guest appearances in Waco, Hell's Kitchen, The Magicians, Heartstrings, and Utopia.
Jay Mohr
Jay Mohr portrayed Rick Payne in Ghost Whisperer during its run. After the show ended, he went on to star in the TV series Gary Unmarried. He has also released several comedy albums and written a few books. In recent years, he has made guest appearances on shows like American Housewife and The Mick. Mohr continues to act and perform stand-up comedy, and is currently hosting his podcast titled Mohr Stories.
Christoph Sanders
Christopher Sanders played Ned Banks in Ghost Whisperer. After Ghost Whisperer ended, Sanders took some time off from acting to focus on his education. He enrolled at the University of North Carolina School of the Arts. In recent years, Sanders has returned to acting, appearing in movies like Big Kill and Faith Based. He also starred in the short-lived television series Pair of Kings and recently concluded his work in the long-running sitcom Last Man Standing.
Jamie Kennedy
Jamie Kennedy portrayed Eli James in Ghost Whisperer. Jamie Kennedy's career has been pretty varied since he wrapped up Ghost Whisperer in 2010. He's done voice work for a few animated movies and shows, including Star vs. the Forces of Evil. He's also had guest spots on a few TV shows like Lucifer. But Kennedy is probably best known these days for his work as a stand-up comedian. He regularly tours the country, performing his trademark brand of observational humor. And he's even released a few comedy albums, including Unwashed and Uncensored. So it seems like Kennedy is doing just fine years after Ghost Whisperer ended.Criminal Minds
Tell us what's wrong with this post? How could we improve it? :)
Let us improve this post!