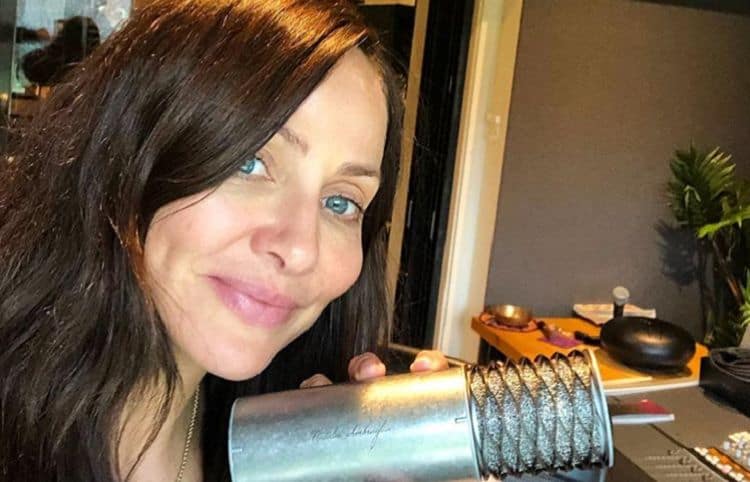 It's easy to think since we haven't heard that much about Natalie Imbruglia that she kind of just fell off the face of the earth after her single Torn was over and done with as far as the fans were concerned. But that's not the case since she's been kind of busy behind the scenes and right out in front where people can see her. Since that single went up on the charts she's still been plugging away at a career, though she did take time off to become a mother which is something she was wanting to do. It's also easy to note, since she admits as much, that she's never been so famous that people mob her on the sidewalk whenever she goes anywhere, but there have always been a few people that have recognized her. How many people might actually recognize her today do you think? Her looks haven't really changed except for a few new lines here and there but the fact is that Torn was her one big claim to fame, at least the one that really got her the kind of attention that can catapult someone worldwide. Amy Mackelden of Nikki Swift has more on this subject.
Natalie has been busy with TV appearances and has even migrated to theater though as she continues her music career, so it's obvious that she's wanted to diversify and find whatever will keep her busy and keep her paid, which of course is the wise thing to do since just laying down and accepting that the fame has passed you by isn't really her style. As of now she's enjoying the spot she's earned for herself in life and is fully enjoying being a mother as well. Ali Daher of Daily Mail has more on this topic. In short she seems to have a very balanced life, at least that the rest of us can see, and while she's not hitting the top of the charts she's still doing what she loves to do, which is usually the whole point of having a career in the first place. It's still possible to hear her hit song Torn on the radio now and again as some stations will play it if you listen long enough, but it's fair to say that some have considered her to be a one-hit-wonder for a lot of years since while she did try and almost succeeded in coming up with another hit song after Torn it just didn't pan out that way and she's had to keep chugging along as she has been doing gigs and shows that get her noticed locally but not so much internationally as happened in the first place.
The music industry is obviously a hard place to break into and an even harder place to stay on top since there are always dozens, if not more, of artists coming up right behind each new act that are ready to take the spotlight and run with it. When Natalie came on the scene she felt like a breath of fresh air, much as many artists do, but she was also there for a short period and then gone it feels like since her song was up and then it was down to let in the new stuff and promote the next artist in line. At times it seems a bit cynical when one considers just how hard someone has to work to get to such a level, but all in all she's made the best of what she has and in truth her net worth is pretty astounding at $14 million. Obviously she hasn't been lax in continuing her career and making sure that she's been making sound investments along the way, as there are plenty of big-name stars that don't have that kind of net worth at this point. So cheers to Natalie for doing what's right for her and her family as she continues to do what she loves and be a kind and attentive mother at the same time, since it would seem that it's agreeing with her. It's always nice to see that those who have been popularized by the audiences that eventually forget about them are still doing well and are still moving forward since it reminds you that not all of them need the millions upon millions of fans to feel vindicated and successful in what they do. Those are perhaps the strongest in the entertainment industry since quite honestly they do it for the love, not just for the paycheck.
It does sound as though Natalie is trying to make her way back to the big time but whether that will happen sooner or later is hard to say since quite honestly she's been expanding her repertoire and keeping herself so busy that trying to really break into any one thing might be difficult until she catches a break. She's been there before though, so she knows the way.