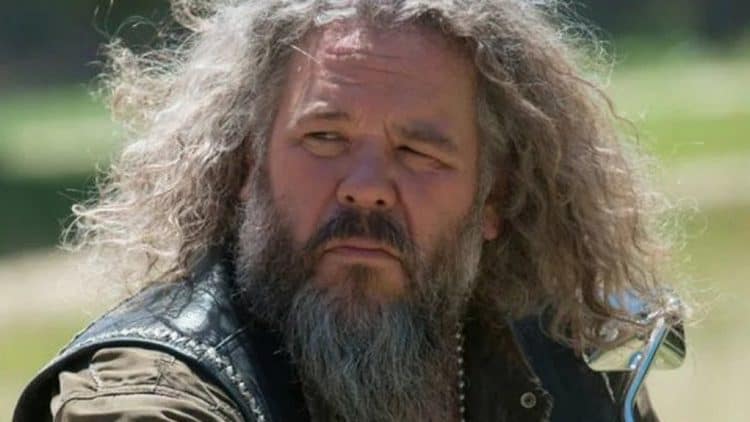 Y'know that scruffy-looking or somehow slick and greasy-looking character you tend to see in so many movies? Yeah, Mark Boone Junior, that guy. Prolific is the best word to describe him since Mark has been all over when it comes to movies and TV and he's been able to create some very popular characters. When asking what he's doing now though one can say with a straight face that he's still acting and that the day we don't see him anymore is going to be a sad day indeed since like a lot of actors he's a great individual that can stand in and become someone that's important or just be someone that's needed in that spot at the moment. It's amusing to think that he started as a stand-up comedian since at this point few if any of the roles he's been in have been geared towards comedy. Take a look at his resume and you'll find a lot of roles that he's played as a corrupt cop or authority figure, even if only for a few minutes as he did in Seven when he delivered a book list to Somerset and Mills.
Upon looking further you'll see that he hasn't always played authority figures, corrupt or not, since he's played the outlaw as well and done a fair job at it. In fact he's even played a vampire hunter in the less than memorable movie Vampires by John Carpenter. He had a few pretty good lines in there as well but before the movie had gone that far he ended up being split in half, kind of, by the master vampire that ended up taking out all but one of the team. Mark has had the chance to play with some truly famous names as well since he was in The General's Daughter with John Travolta and he was in The Quick and the Dead with Sharon Stone and the now-retired Gene Hackman. He's got quite the resume when you really start going through everything he's done and looking at each and every part you can see that he has a type most times and tends to stick to it. One of his most enjoyable characters though was Bobby Munson from Sons of Anarchy. This was probably his most level-headed character to date and the most even-tempered since he was the accountant, the former vice-president, and the resident go-to guy of the club since he's also the peace-maker between a lot of the members and is someone they knew they could depend on. His death before the show's end was inescapably tragic since it was just one of many results of Jax trying to get SAMCRO on what he felt was the right track and out of the criminal underworld. Bobby was just one of many that had to pay the final price for Jax's decisions, but he was willing to pay it all the same since he believed in his club no matter what happened.
Mark has been around more than once during his time in show business and he's had a lot of smaller bit parts that didn't amount to much apart from giving him another credit to his name and another way for people to remember him. Once you see him or hear him in something though it's kind of hard to forget since he does have a pretty unique act and a personality that sets him apart from others in a big way. In a way casting him as a lead feels like it would be a bad idea and if it has happened, ever, then it's been forgettable enough that it hasn't been tried too often. Mark is without any doubt one of those that is best to be left in the wings or be used as a big supporting actor since this is where he really shines and it's where he tends to be the most comfortable since honestly it's where he fits the best. Whether his real nature is like that of Bobby or any of his characters is hard to say but it does tend to feel that he's content where he's at since he's been given a great number of roles that have put him in contact with a lot of leads and a lot of new opportunities that have come along. One of those happens to be The Mandalorian since if you take a look at his resume you'll see that he's slated to be a part of the show eventually, though we don't know just yet where he'll show up and what character he'll be playing. Likely as not he won't be with the remnants of the Empire, as it does feel more comfortable stating that he'll be another bounty hunter or someone living on the fringes that the Mandalorian might encounter. In any case the character he plays should be fun to see.