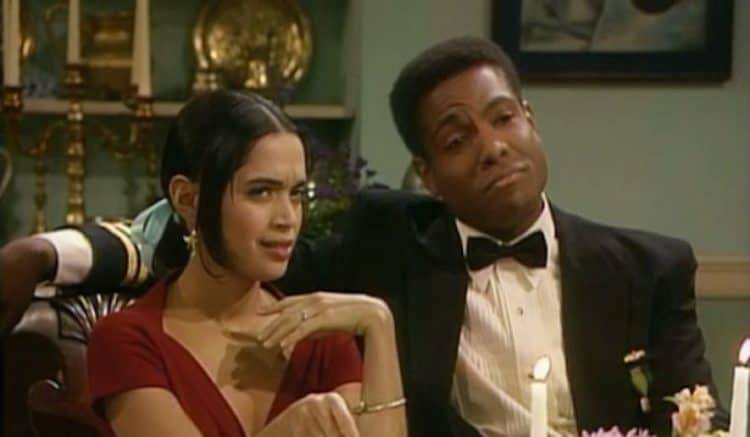 According to IMDB, he was born Joseph Connor Phillips in Colorado on January 17, 1962. As a director and an actor, he's well-known for his role on "The Cosby Show" from 1989 to 1992 as well as "Criminal Minds" in 2005, "How to Get Away with Murder" in 2014, and "13 Reasons Why" in 2017. According to amomama news, since playing Martin Kendall on "The Cosby Show", Phillips has had numerous roles on all kinds of shows. From daytime soap operas to primetime series, he's been the quite busy thespian indeed. Here are a few of his TV and radio credits:
What Happened in His Personal Life
Phillips was married to Nicole Phillips in 1994 and they were married for 23 years with three children Connor, Ellis, and Samuel. During their marriage, they were always presenting a very happy front in public and, in fact, there never were any scandals or controversies related to their relationship as a married couple. However, they separated in 2017 and have lived apart ever since then. Nicole filed for divorce in 2018 and cited irreconcilable differences. Nicole and Joseph finalized the divorce in January 2019, following a long and drawn-out divorce process. Their divorce announcement shocked a lot of their fans who still believed that the couple had the perfect marriage. According to court documents, Nicole requested for full custody of their youngest son, Samuel, who was still a minor. She also requested of the court that Joseph be prevented from claiming spousal support.
Joseph was actually very forthcoming regarding his marriage and stated that he had been struggling with depression, which had a profound effect on the marriage. He also admitted that both of them had really tried their very best at making their marriage work. He even revealed that they had sought professional help from a marriage counselor. However, in the end, his deep depression, which was worsened by his mother's death, put an end to their marriage.
How Phillips Felt About Bill Cosby's Legal Situation
Phillips was quite vocal about the Cosby controversy. Cosby was not just his former co-star on "The Cosby Show" but also his idol and former co-star Bill Cosby. In a blog post entitled "Of Course Bill Cosby Is Guilty!" , Phillips detailed his working experience with Cosby and said that his former idol had been a serial womanizer. He urged Cosby to try to appreciate the family that loves him and, since, he had more money than he could spend, he should go and live a quiet country life.
Phillips as an Author
According to TV.com, the talented actor was recently able to add the title of "author" to his resume with the publication of his book entitled "He Talk Like a White Boy: Reflections on Faith, Family, Politics, and Authenticity." A unique title for a book, and when he was asked how he came up with it, he recounted his early inspiration, which was when he was in the 8th grade. He recounted how he was answering a question during a class and, from across the room, a black girl raised her hand and then said that he talked like a white boy.
Future Starring Roles to Come
Now that we know a little something about what the talented actor named Joseph C. Phillips has been doing since "The Cosby Show", we get a better picture of a huge body of work that includes not just TV but radio and film as well. And, based upon all of that, it'll be quite interesting to see what Phillips will do in the future. Although it certainly looks like he's been on practically every TV show known to man, we're sure he'll find a few more to star in and entertain audiences of all ages.
Tell us what's wrong with this post? How could we improve it? :)
Let us improve this post!