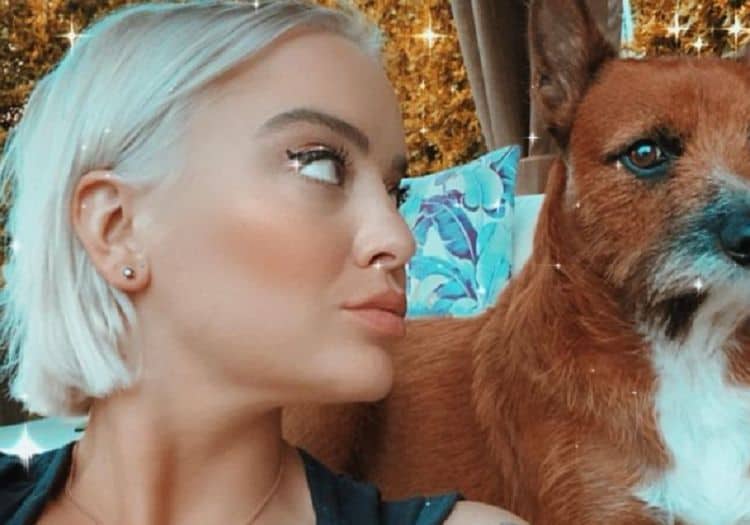 If you're wondering who Jordan Danger is then you're not alone since to date she's had a career to speak of but not one that has lasted overly long. Still, she's been around long enough to notice and perhaps become a fan judging by her social media accounts. Apart from that, it's hard to say that she's been someone that people might need to be paying more attention to unless someone can bring up something she's done that has been extraordinary at this time. It's very possible that someone could since the whole idea behind being in show business and being on TV means that a person actually did impress enough people and was deemed worth keeping around for a while. A couple of things that she's known for happen to be that she started out young as a Disney kid and has been writing screenplays since she was 15 apparently, and is taking her turn at directing and producing at this time since a couple of her projects are currently filming. Until they go off big or become noticeable in some manner though it's going to be difficult to say that she's any bigger of a talent than she's already been on Eureka and other shows since, well, that's kind of one way the business works. A person is either on the rise with their reputation or they're bound to be struggling to remain relevant since there are thousands of people that want their spot and will do pretty much anything to get it.
If it sounds as though I'm alluding to the idea that Jordan has no talent and not enough skill to stick it out, rest assured that this isn't the case, at least not entirely. Since it would appear that she hasn't done anything on screen for a couple of years it's likely that she's been behind the scenes working on her own projects, which is commendable really since she might have found a direction to take her career in that people might not have seen coming. But one thing that might have made it a little more momentous might have been to stick it out and make her name a little bigger on the Hollywood scene before making the jump to trying to direct since these days it feels as though a lot of actors that are either well-established or have figured out that their name isn't taking them as far as they want to go are seeking out the director's seat. For some, it feels like the culmination of a career that's been going just fine for years and might not offer a lot unless the actor makes that natural transition to sitting behind the camera. For others, however, it does feel as though it's a desire to do something that will put them in control of their own fate since acting has obviously become something that's less than reliable and isn't giving them what they want.
It's easy to see how a lot of actors would one day have aspirations towards becoming a director since it's the logical step for a lot of people considering that acting is something that will last for a while until the actor ages out and possibly can't find the type of work they really want any longer. At a certain point, it's a good idea to know what goes into directing so that one can actually step into the role and become someone that people will take seriously. To be fair if somewhat skeptical, there have been plenty of actors that have stepped into the role of a director only to find that it's not quite as simple as they thought it might be since no matter how much experience they had in front of the camera, an actor has to come to realize that the responsibilities behind the camera are far more serious since the director is the person that takes a lot of the blame if something goes wrong, but they are the ones that get a good deal of praise if things go right. Jordan's foray into the director's seat is something that might be a good idea, or it could be something that will backfire if things don't go the way they want. Without being able to see the progress that's going on at this point with her attempt it's hard to say what will happen. The best thing to do is hope that her role as a director will turn out to be something that will allow her to continue a successful career and deliver another message to people that women who become directors have quite a bit to say with their work.
As of now, it's easy to see what she's doing with her time, but until something is brought to the attention of the fans it's kind of tough to say just how effective she's going to be.