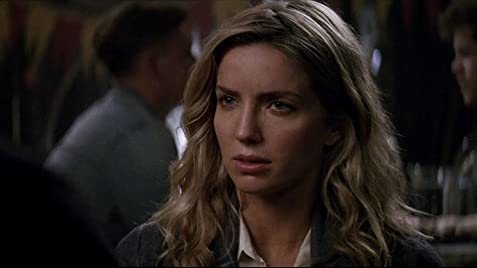 Annabelle Wallis seems like she's been a very busy woman when it comes to Hollywood and yet some people might still need to ask who she is. That might not last for too much longer if it's still going since she's been in some of most popular movies to come out in the last several years. It's understandable at this point since some of her movies have come out during times when the public has been in a lull when it comes to what they watch, but overall she's appeared in some great titles, as well as a few that didn't perform too well through no fault of her own. Honestly, you can't always blame the actor for the way a movie goes when it hits a sour note, and in Annabelle's case it's definitely not her since she plays her roles just fine.
Take a look at the clips below and you'll see she's definitely at the level she needs to be, and could keep going.
10. She's the niece of Richard Harris.
Remember the original Dumbledore from Harry Potter? Yes? No? Well he's her maternal uncle, which could have had something to do with why she went into acting, or not. Families with actors in them don't necessarily make it possible for a person to get into the industry, but it certainly couldn't hurt.
9. She was raised in Portugal.
Her family moved to to the country when she was about a year old and she was raised there for a big chunk of her life. Eventually she would make her way back to the UK where she would start to look at creating a career.
8. She was in Annabelle.
It didn't have the same gravitas of The Conjuring, which it originated from, but Annabelle was still undeniably scary. The fact that a doll could house enough evil to terrorize people in any shape or form is a kind of story that would be able to scare the socks off anyone and make children's toys look a little more menacing in the light of day. Of course the original doll didn't look this creepy, but the way the story went was enough to unnerve even the most brave moviegoer.
7. She had a big role in the latest version of The Mummy.
Yes, her role is pretty big since aside from the actual actress playing the mummy she's the only real female that had that many speaking parts. Let alone she was the character that had to contend with Tom Cruise and the mummy that was trying to get at both of them. Her the mummy probably would have just killed, but Cruise she needed to bring forth the god of death into the world. After all, even the undead don't like a lot of competition when it comes to finding the perfect mate.
6. She acted in short films in Portugal.
Every career has to start somewhere, even if it's not entirely documented or mentioned in much more than a blurb. At the very least acting at a younger age no doubt got her ready for the life she would eventually choose to lead.
5. She moved to London to begin her professional career.
She decided to move back to London to pursue a serious and more fulfilling career it would seem as whatever she was doing in Portugal could have been considered good experience and practice for what was to come later. Without slight to her career in short films this was a big jump towards something that would eventually become a run at the big time and a chance to get known in circles that could really push her career upward.
4. Her career started in 2005.
This was when her real career started it seems and when people started taking note. For the past thirteen years now Annabelle has been making her way ever upward, seeking out roles that would get her known and becoming more of a common name in Hollywood.
3. She's been dating Chris Pine.
This was noted in April of this year and for all intents and purposes it's still on. Hollywood flings and relationships happen so often that it's hard to know just who's with who at times and seeing people together doesn't always mean that there's a relationship between them. But it seems as though these two might be together.
2. She wanted to be an anthropologist at one point.
That choice would have certainly taken her down a very different road had she decided to pursue it. But really when we're younger a lot of us wanted to be something other than what we turned out to be.
1. She's in the new movie Tag.
This film looks funny enough to go and watch it just based on the expectation of seeing what was in the trailer. To think that a group of guys would be playing the same game of tag for so long is hard to imagine. But hey, weird things do happen.
Let's hope to see Annabelle in more productions to come.
Tell us what's wrong with this post? How could we improve it? :)
Let us improve this post!