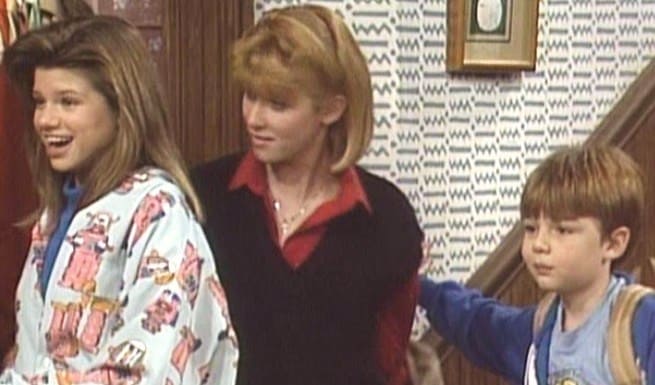 There are a lot of times when many a fan has seen someone they've seen before and said "I know that person! But from where?" when describing an actor that they recall. Considering that Frederick Koehler started out as a child actor it's not hard to think that a lot of people that have seen him in fairly recent projects have been trying to piece together where they've seen him before. It turns out that there are a lot of places to pick from since Frederick has been involved in quite a few TV and movie projects over the years, but unless one has been up on his career they might only remember him from some of the more recent entries since he's been seen in several different roles that have been anything from meek and meager to overly aggressive. Looking at the guy one might think that he doesn't really have the appearance of someone that might be into action or anything other than drama and possibly comedy. But he's managed to turn in a number of roles that have been likable and even impressive over the years. There are a few that are worth a mention since at least one of them has lasted for a few movies while one was a nice addition to an already popular TV show.
One role that sticks out is that of Lists, a character from the Death Race movies that plays opposite Ian McShane, Jacob Vargas, and Jason Statham. The character is about as meek as a person can be, which makes it confusing as to why he's in prison since he doesn't sound like he'd harm a fly. The fact is that he was in prison for killing his own mother, which is still hard to believe, but it's not hard to see why he's so weak compared to many others. Whether a person believes it or not, prisoners do tend to take a dim view of those that target women and children, as they have their own code of conduct and things that just aren't supposed to be done. Granted, many prisoners do those things on the outside, but unless they're able to take care of themselves or are basically beneath notice then the general feeling is that they don't last that long. But Lists was a part of a racing crew and as such had at least a little bit of protection, along with the fact that he didn't actively try to challenge anyone. That changed quite a bit when Statham's character joined the crew since Lists attempted to help him out and was nearly beaten down for the effort. He appeared in three more Death Race movies after that, but the cast was different for those since the character of Frankenstein, the racer that Lists and the crew were helping out, tended to change every so often.
He's also been seen as a TV star over the years as well, taking on various roles on different shows as he's been a recurring character or one-time guest star that was there and then gone. One of the more recent roles he's taken in the last several years was as a member of the murderous Polk family in American Horror Story: Roanoke. It wasn't one of the favorite seasons and a lot of people tended to state as much in a number of ways since the whole reality schtick was less than well-received, especially since it tended to muddle up the whole season and made people wonder what in the hell was going on. But Frederick did play his role in a very convincing manner since he and his backwoods family were in league with the ghosts that were terrorizing those that were trying to settle in the Roanoke home and even came back during the last part of the season to terrorize another character played by Sarah Paulson in the series. As a slightly disgusting-looking, backwoods bumpkin he was kind of convincing, but that definitely speaks to his time in the business since he's had plenty of time to learn how to take on one role after another and make people believe in it. Throughout his career, it's fair to say that he's been underestimated and likely unappreciated since he's a talented man and yet he doesn't always get the most extensive roles. But if one is being honest, he does get roles that are perfect in a way since he's right in the middle of everything at times and is given moments that are able to be remembered for one reason or another.
As of now he's still acting and still impressing people despite being pretty much the same type of guy, meaning he's dependable and fully capable of entertaining an audience when it's needed. As far as what his career will bring next, well, we'll just have to wait and see.