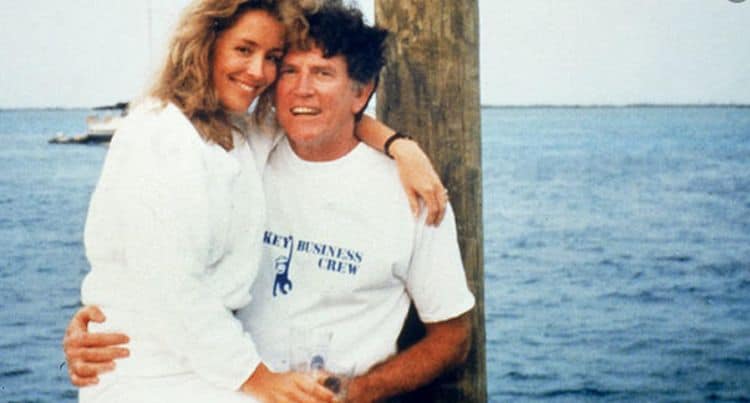 Born in on 7th January 1958, Donna Rice is the current CEO and president of EIE (Enough Is Enough) organization. She is a film producer, speaker, and author. While working with EIE, Rice has appeared on various outlets as an advocate for internet safety. Her name first appeared in the public domain was in the 1987 political scandal that crushed the presidential ambitions of Gary Hart, a former Democratic party senator. So, what exactly happened to Donna Rice during and after the tabloid frenzy three decades ago? Continue reading to learn more below:
Donna's Personal Life
Rice was born in Louisiana, but until she turned 13, she was living in Tallahassee, Florida. Together with her family, they relocated to Irmo, South Carolina, which is a small Columbian suburb. She actively participated in missionary groups, youth activities, choir, and also became a Girl Scout. She had future aspirations of becoming a doctor and spent most of her summers working in a pizza outlet. Donna Rice joined the University of South Carolina to major in Biology as well as minor in business. While here, she was the head cheerleader, after which she graduated as Magna Cum Laude. Together with her husband, Jack Hughes, she has two stepchildren, Mindy and Sean, and three grandchildren.
Her Career Development Path
In 1980, she contested in Miss World after she successfully won the Miss South Carolina Contest. Rice decided to pursue modeling and acting career later on when she moved to New York. While en route to New York, she recalls being a victim of rape, an ordeal that marked a significant turning point in her life. According to a past interview with the People, Donna revealed that this unfortunate incident was the catalyst that pushed her further into unhealthy lifestyles.
She later moved to Miami, FL, and landed a job as a marketing representative for Wyeth Laboratories, a pharmaceutical company in South Florida. Besides, she featured in TV commercials and even appeared in the 1986 episode of "Miami Vice." Additionally, she starred in a popular soap opera known as "One Life to Live" as well as in "The Last Plane Out" movie where she cast as a secretary.
The Monkey Business Scandal That Reshaped Politics
In 1986, Donna Rice, then 29 years old, allegedly attended the Don Henley's New Year's Eve party hosted in Aspen, where she met Gary Hart, who was 50 years old by then. According to Donna, they never met again until 1st Mach, 1987, when she sauntered past a yacht party where Hart was in attendance. Since she was quite interested in fundraising, she gave Hart her number after conversing for a while. This connection seemed purely professional until a picture surfaced in the media with the two appearing together in the "Monkey Business" boat, a couple of days later. And this is the moment drama started unfolding.
According to Rice, the other women she trusted as friends started leaking information and photos to the press — with the most infamous one showing her seated on Hart's lap. According to a 2014 New York Times account posted in its Sunday magazine, Dana Weems was responsible for leaking information to The Herald who later published it. A media frenzy ensued afterward, as news of Hurt and Rice's alleged affair begun spreading everywhere like wildfire. In less than a week, the sex scandal shot down the Democratic frontrunner's presidential campaign. As Rice recalls in her past interview with the People, her reputation was torn down globally. Since then, the private lives of politicians aspiring public offices became a reporter's fair game. Moreover, it made candidates eying federal positions to rethink their actions and words behind closed doors.
Nevertheless, to this day, the names of Hart and Rice remain synonymous with the illicit affair, although they have remained tight-lipped on what transpired between them. Was their relationship purely professional, or was there more to it? And should these allegations have amounted to costing Hart his presidential bid opportunity? Well, these are two questions the public may likely never find answers to.
Donna's Life After the Scandal
After the damaging scandal with Hart, Donna became the spokesperson and director of EIE (Enough Is Enough). EIE is an American non-profit organization that aims at making the internet a safe place for children and families. She has been highly vocal about issues concerning children's online safety. She was appointed CEO and president of the Enough Is Enough group in 2002. The non-partisan association has designed an Internet Safety 101SM initiative alongside the Department of Justice and other interested parties. Dona is also the producer, host, and tutor of the program's DVD series, which aired on PBS and allowed her to be chosen for an Emmy Award in 2013.
Donna Rice has also featured on various shows, including The Oprah Winfrey Show, The Today Show, Dateline NBC, CNN, and many others. Besides, she has been proactively testifying before various congressional hearings concerning the safety of children online. While working with EIE, she has fully supported the CDA (Communication Decency Act) of 1996, COPA (Children Online Protection Act), and CIPA (Children's Internet Protection Act). Beyond this, she has been actively addressing matters to do with teen suicide, cyberbullying, and online privacy.
In 2014, EIE's initiative, known as "National Porn-Free Wi-Fi," led to Starbucks and McDonald's adding filters to block porn on their wireless networks. As a result of the campaign, McDonald embraced the filtered Wi-Fi policy in most of its stores countrywide in 2016. In the same year, EIE also sponsored a CISPP (Children Internet Safety Presidential Pledge), which was aimed at asking presidential aspirants to pledge towards fighting internet pornography when elected into office. Donna also launched the "High Road Campaign" (https://enough.org/highroad) aimed at combatting cyberbullying through fostering civility, kindness, and decency.
Conclusion
Indeed, the 62-year old granny has had a dramatic life. Even Hollywood's Jason Reitman recently directed "The Front Runner," a movie that retells the infamous sex scandal that plunged Hart's political career and tore down Dona's reputation. However, her strong faith and Christian background have helped her heal and get back up again.
Tell us what's wrong with this post? How could we improve it? :)
Let us improve this post!