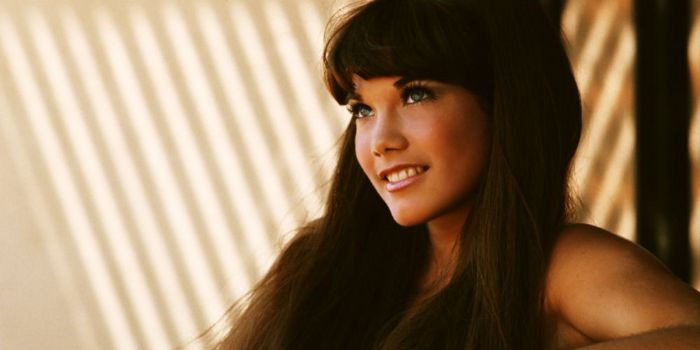 Barbara Lynn Klein, known professionally as Barbi Benton, is a woman that many people might have never heard of for a very simple reason: she didn't do much in terms of mainstream and her one real claim to fame, aside from a net worth of around $20 million apparently, was that she was in Playboy magazine. Now backing up just a moment that's nothing to scoff at, especially since she was one of the many women that had the ear of the man that made Playboy the institution that it was, Hugh Hefner. In her time among the budding Playboy empire, which was back in the 60s for her, Barbi was considered to be one of the most beautiful women around and easily deserving of a spot at Hefner's side.
On top of being very attractive she was a rather intelligent woman as well as she attended UCLA following high school. She appeared on the entertainment show Playboy After Dark, initially being cast as an extra. When Hefner got a look at her however he fell in love and she was very quickly moved to co-host. There are likely a slew of jokes out there that might allude to how being the boss's favorite can allow a person to elevate themselves, but it would appear that Barbi at least put in the work to make sure that her new appointment was deserved. It was after just a couple of episodes however that Hefner decided to ask her out on a date. At this point Hugh was in his 40s while Barbi was still a teenager. This didn't make much difference to Hugh, who was known for dating younger women no matter what anyone thought about it. The two of them entered a relationship that lasted for several years and, as you can guess, place Barbi front and center in the Playboy enterprise.
It's very easy to think that there might have been a lot of resentment on the part of any and all other women that had anything to do with Playboy, particularly the models, but in truth Barbi only appeared on the cover four times and a couple of other times in photo layouts. She never did get made Playmate of the Month, so it would seem that whatever favoritism might have emerged didn't extend too far. She is credited with Hefner's purchase of the Playboy Mansion in Holmby Hills back in the early 70s, though it would be more likely that many people might not remember this or even know about it. One has to remember that for a long time there's been a stigma attached to those that star in adult magazines and films, and a lot of times you won't see them make their way to mainstream TV or movies for one reason; people tend to think of them in terms of the work they've done for the adult entertainment industry and nothing else.
Thankfully though Barbi did manage to land a role on TV's Hee Haw. She was brought in to perform short comedy sketches and she even went on to enjoy a career in country music that might not have been extensive but was still something different. Her acting career took off for a little while and she managed to appear in a few movies as well as TV shows. The idea of judging a person based on what they've done in their past is a very pervasive trait that many people share and also one that tends to alienate people from one another at times. But Benton managed to stick it out and make something of her life after her time as a Playboy model. It was seen that she was grateful for the opportunity of meeting and getting to know Hefner on such an intimate level as when the Girls Next Door made a visit to her home in Aspen, Colorado, she was very gracious in telling how she'd been happy to remain friends with Hugh for so long.
After her time in Playboy she did go on to kind of re-invent herself and the tenacity she brought to her career was nothing less than impressive since her music career went on to feature eight albums, all composed written by her. To this day you can probably find a lot of her contributions when it comes to show business and the music industry if you simply look. The biggest thing to realize about Barbi Benton, besides the fact that she's currently retired, or semi-retired and doing quite well, is that she took a career that many young women these days seem to find as their ticket to something great and really made something out of herself. The idea that working in the adult entertainment industry is bound to mark a person for life is a belief that's still quite strong in today's society, but it's not the dead-end that people make it out to be unless a person allows it to be.