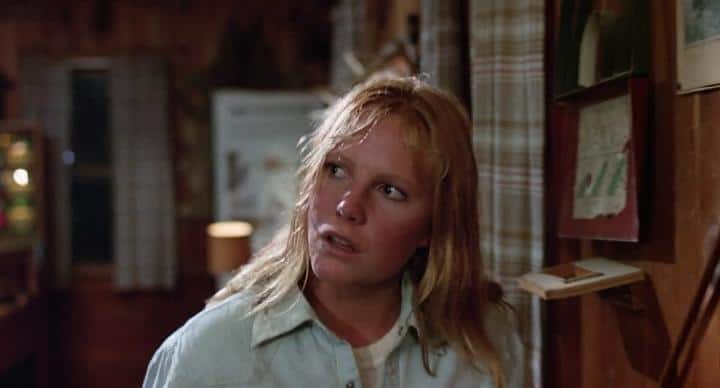 Some actors become known for quite a few roles in their lifetime, while others become known for one or two great role that they gave at some point in their career. Amy Steel is one of those that became widely known for one role in her career, though she's been prolific enough to have pushed forward and taken on several other roles after. Her time in Friday the 13th part II was where she really began to shine in the eyes of a lot of people, though she refused to have much to do with the third movie as she didn't want to be typecast, which is a legitimate concern since a lot of actors don't want to be pigeon-holed into a certain role unless it's one that they happen to enjoy. For Amy, one full turn in the Friday the 13th franchise was good enough, though she did stay connected to the horror franchise for much of her career. Some might say that this is pretty natural, that unless an actor actively distances themselves from a movie or franchise then it's likely that people will think of them in this manner for some time to come. The funny thing is that Amy did keep herself away from the franchise for a good while, though she's still thought of as the individual she portrayed in the movie all the same. One has to wonder what happened when she decided to pursue a career in psychology, as to whether or not any of her peers or those around her recognized her and asked what it was like to be on set.
She did find something else to do with her time obviously and has showed up in a good number of TV shows throughout the years, proving that she's not a one-note individual. Whether people have really recognized her however is hard to say since a lot of actors that have come up from the 80s have kind of been lost in the shuffle and are only ever recognized when the parts that helped to push them forward are being mentioned. There's nothing to say she's not famous as she has had a rather interesting career, but unless one is a die hard fan of Amy or of the Friday the 13th series it's hard to imagine that just speaking her name is going to ring that many bells since she hasn't really been touted out as much as a few others over the years. Of course, when trying to remember just who has been in the Friday the 13th movies it's easy to think that a lot of people have come and gone and trying to name them all would be more than a little difficult. Personally I can only remember Kevin Bacon since he had a kind of disturbing death scene, and because he went on to have a pretty stellar career. A lot of those that used the movies as their springboard or as another means of gaining fame have either gone on to do their own thing or have since disappeared among the press of celebrities that are still active, but Amy is still around if you can find her and is still active in her career.
One might almost think that being a psychologist would actually help to stimulate her career since not only would it give her a bit of insight to a character role, but it might actually give her a leg up on understanding the dynamics between other characters and how this might help a story unfold in a more effective manner. Since she's become a writer throughout her life that might actually a good deal of application as well. It does sound as though she has her own private practice, which is likely a decent source of income since therapists tend to make a pretty good living depending on what they specialize in and where they set up. She's still been active through 2019, though of course with COVID-19 it's likely that she hasn't done much of anything lately, though it's a bit of a wonder as to whether her practice has been doing well or if she's had to hold off on seeing as many people, if any. Like so many others her life has likely been disrupted quite a bit by the virus, though hopefully things are starting to look up for her just as they should hopefully be for a lot of people. Maybe we'll take notice of her on the big or small screen again in the coming years, or maybe she'll decide that her practice is enough and call it good, who knows. All that really matters at this point is that like everyone else she's been pushing forward and doing her best when it comes to her career and her personal life.
Tell us what's wrong with this post? How could we improve it? :)
Let us improve this post!